The Christmas Craft Fair has a really good reputation locally.
We've been keen to have a stall there for quite a while, and the pandemic stopped us from being part of it at Christmas 2020, so we're really looking forward to being part of it on Saturday 20th November, 11am – 4pm.
The school address is: Parmiter's School, High Elms Lane, Watford, Herts WD25 0UU
Please come and say hello if you're visiting.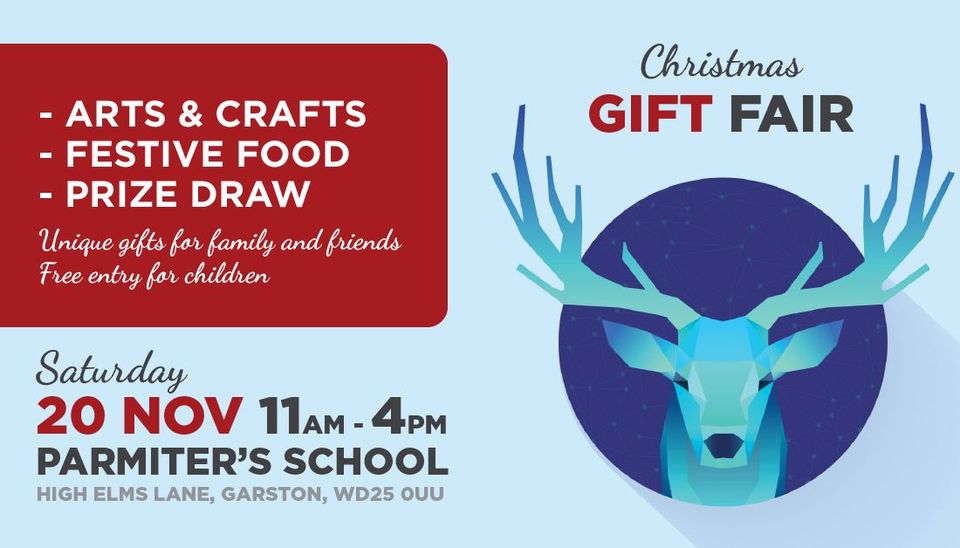 You can find out more by visiting the Parmiter's School Craft Fair Facebook page.