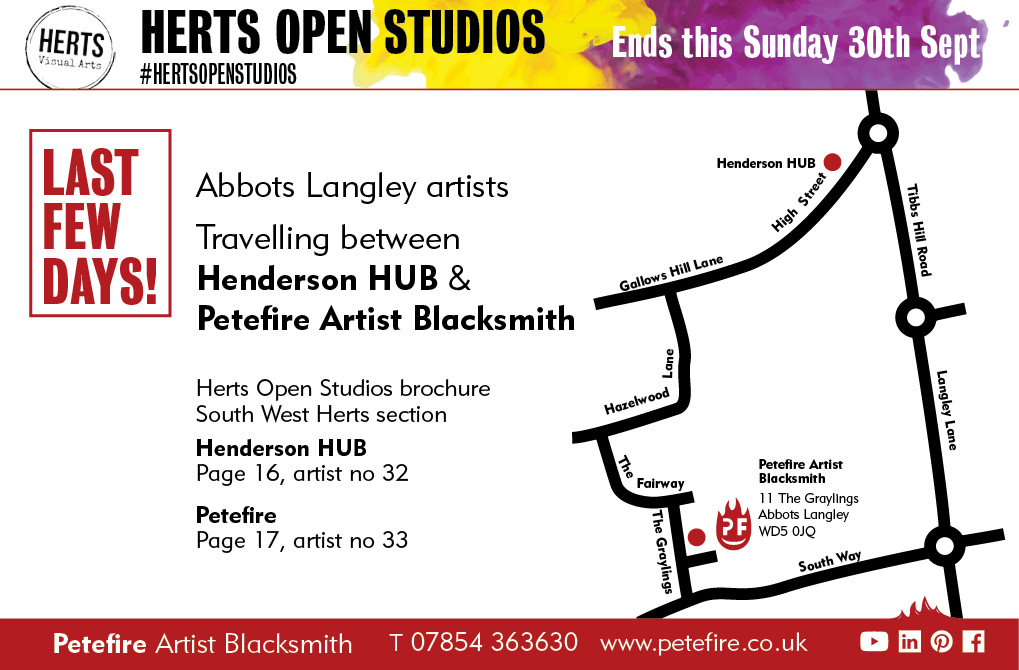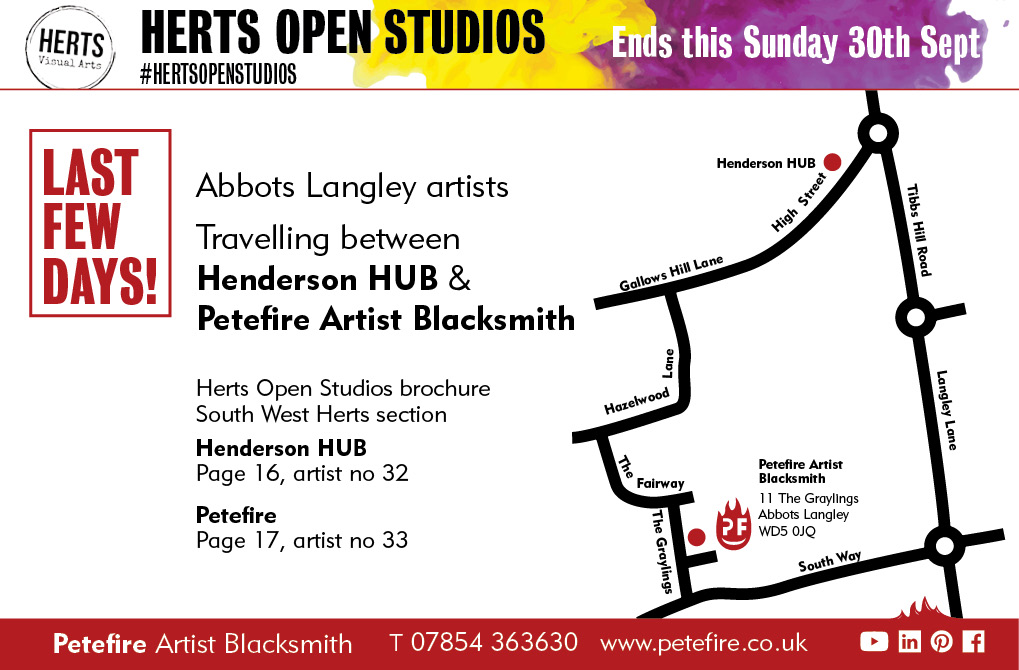 We've enjoyed being part of Herts Open Studios (we're in the South West Herts area) for the first time. We're hoping all our artist colleagues have a successful last weekend. We've had quite a few visitors and a good deal of interest in our blacksmith forged work. We are really grateful for the enthusiasm that's been shown by the Hertfordshire artistic community for our blacksmith forged work. We've been reliably informed that Herts Open Studios hasn't had a blacksmith in it's ranks for quite a few years.
Abbots Langley artists
Our map shows the route for travelling between Abbots Langley artists – Henderson HUB on Abbots Langley's High Street and Petefire Artist Blacksmith. This will be the last weekend of  our exhibition, we'll be open on Friday 28 – Sunday 30 Sept 2018, 10.30am – 5.30pm.
Look forward to seeing you if you're free to come along – the six artists at the Henderson HUB are also worth a visit, there's also Elvira's Foyer cafe if you fancy cake and coffee too.