You want window boxes on the front of your old house on a St Albans street with 100s of years of history – it probably makes sense to keep things pretty simple.
Peter combined simple wooden boards, angles metal and hand forged angled holding straps to craft four window boxes that a gracing and enhancing the frontage of a St Albans home – and hopefully adding something to the whole street.
Peter worked with the home owners to develop the simple design – they were fans of simplicity, maybe with a thought to quotes like the Germany / American architect Mies van der Rohe's quote 'less is more'.
When the windowboes had been screwed together and painted Peter installed the four boxes, with the metalworked straps holding them in place.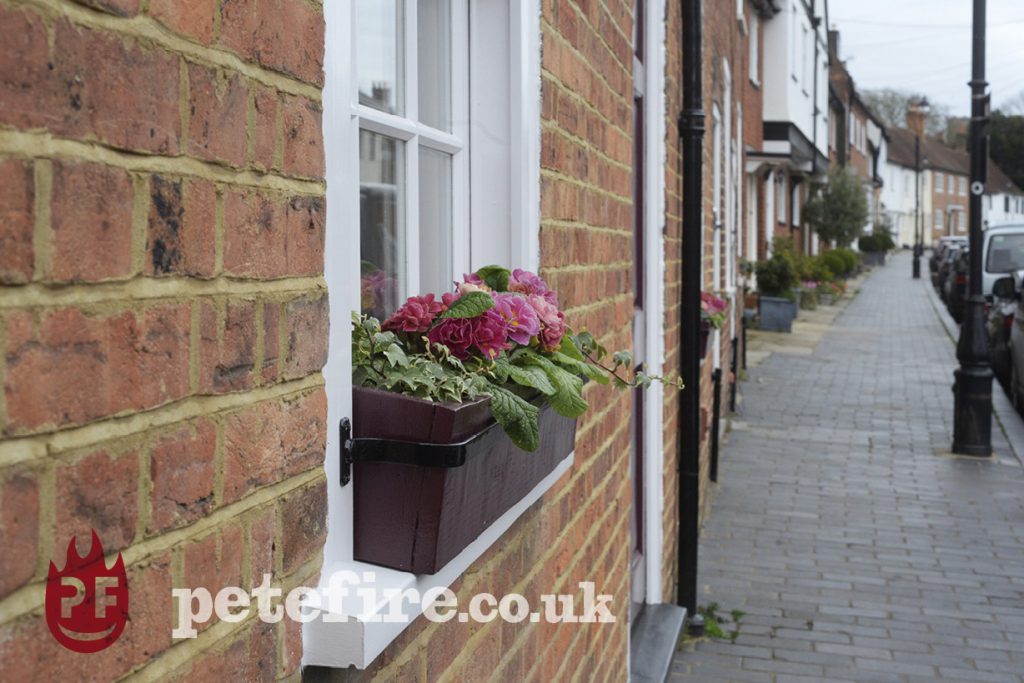 Window boxes adding something to a historical St Albans street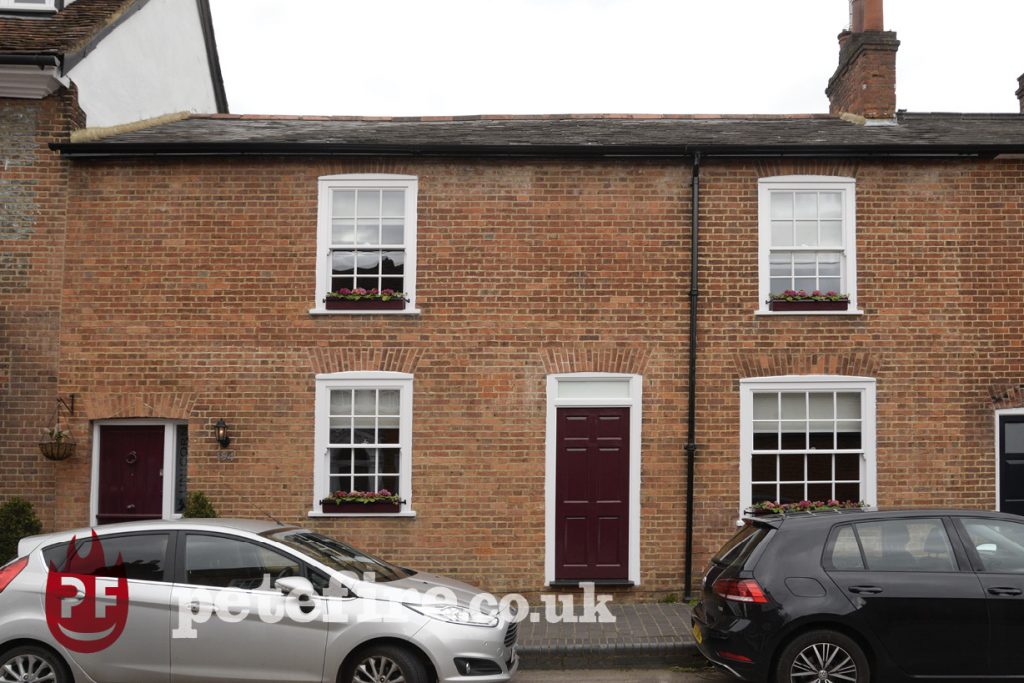 The four window boxes in place, painted the same burgundy colour as the front doors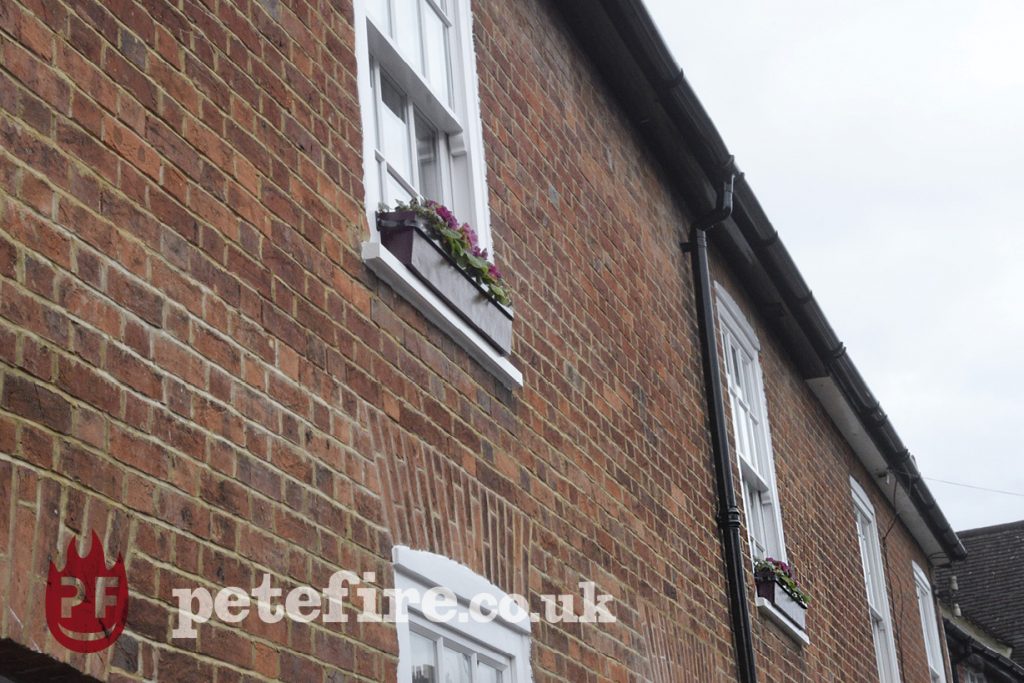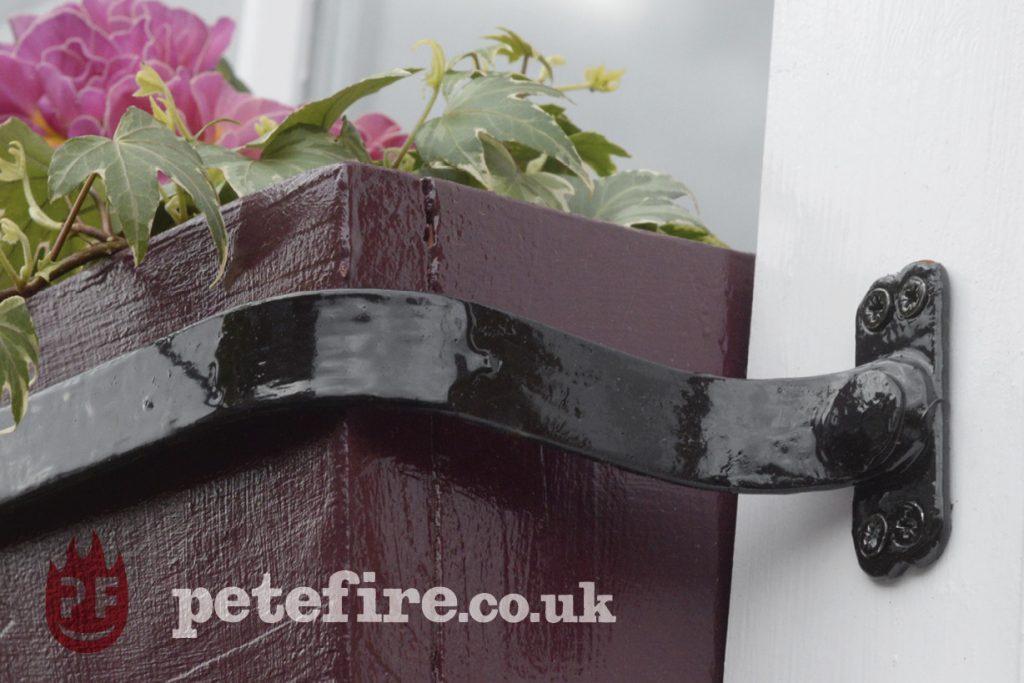 Hand forged window box brackets with rivets holding the wall plate in place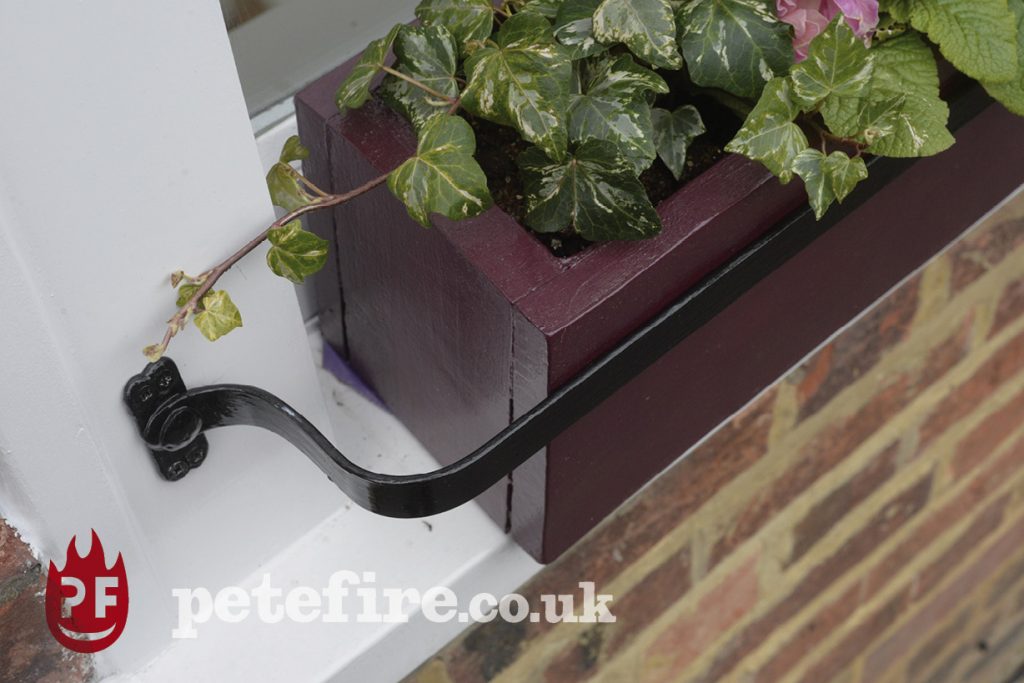 Hand forged brackets screwed into window frame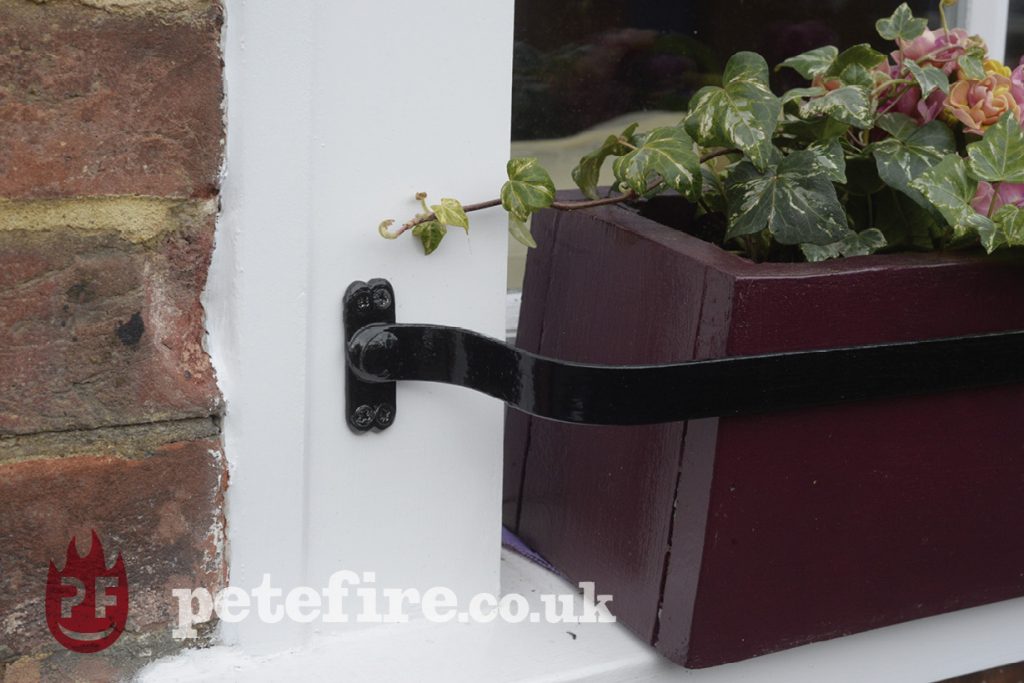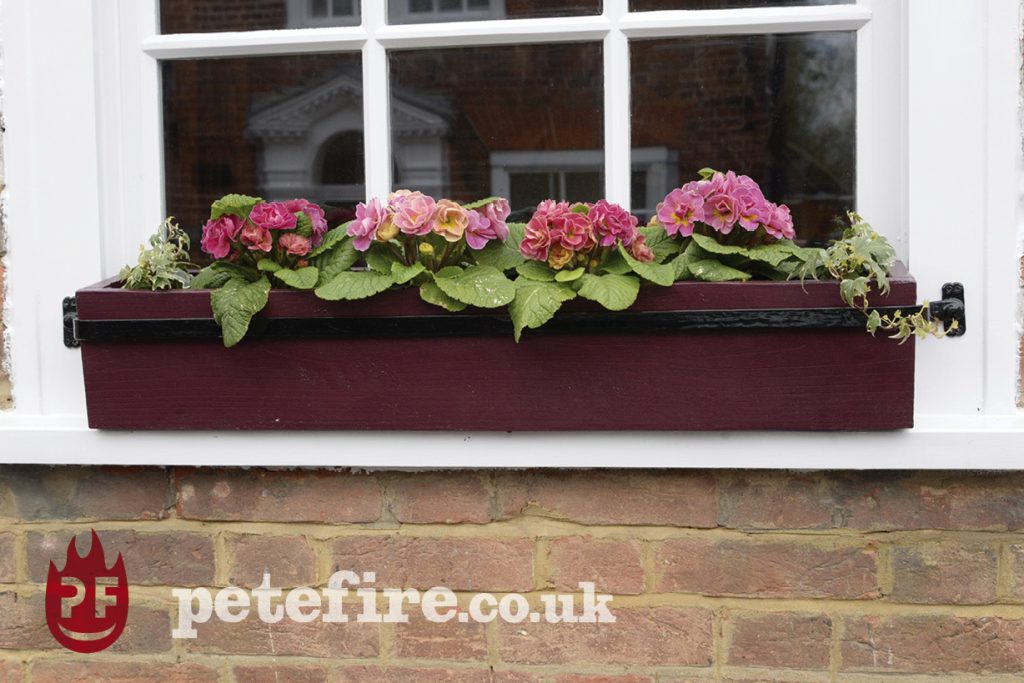 Have you got a simple – or ornate metalworking project that you'd like to made? You're very welcome to contact us for prices and if you'd like to meet up to discuss your small or large project.