Photos of my blacksmith forged sword – named the Black Sheep Sword.
This sword is as yet unfinished in all the pictures. It is an ongoing side project, to make a full forged and friction fitted sword made using only hand tools this is a discipline I intend to continue with so that I always have a sword I am working on as a side project.
It is forged from leaf spring using a coal fire with steel guard and pommel and brass fittings with hot drifted.
The blade shape is inspired by multiple historic blades all intended to give it and 'ancient' feel.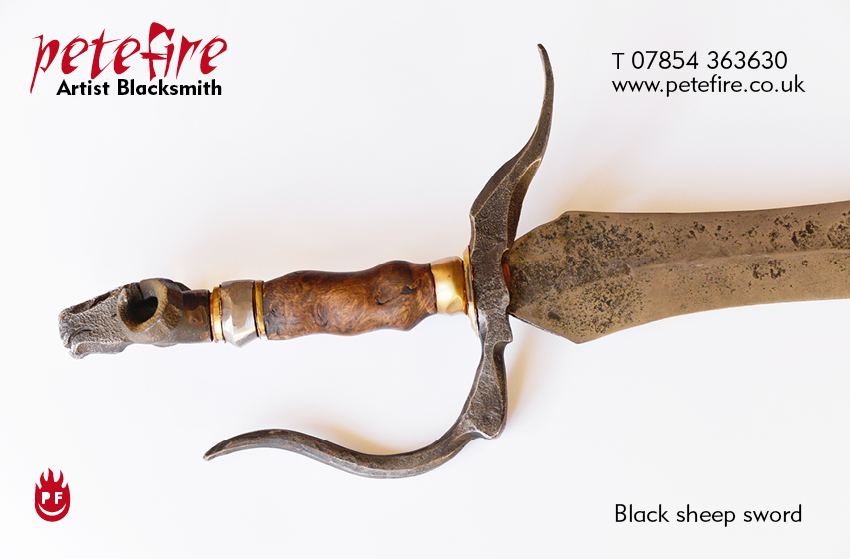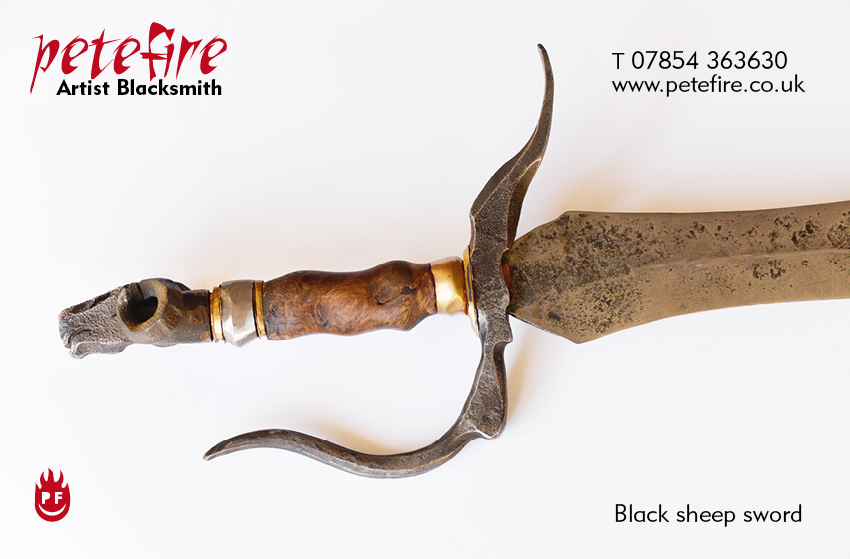 This is a mock assembly of the handle components for this blacksmith forged sword awaiting final fitting. Either forged filled and fitted of filled and fitted the handle has been made from walnut and has been burned through using a hot drift half a millimetre tighter than the tang of the sword so-as to create the snuggest fit between tang and handle.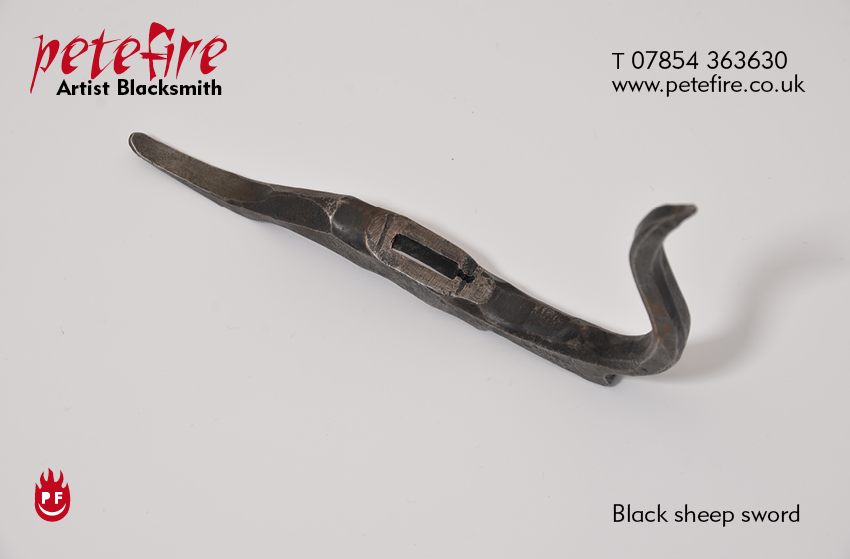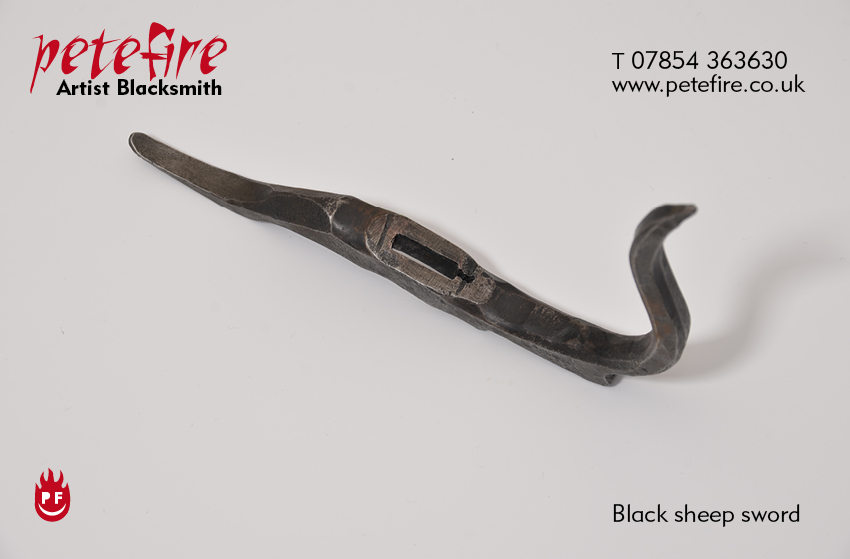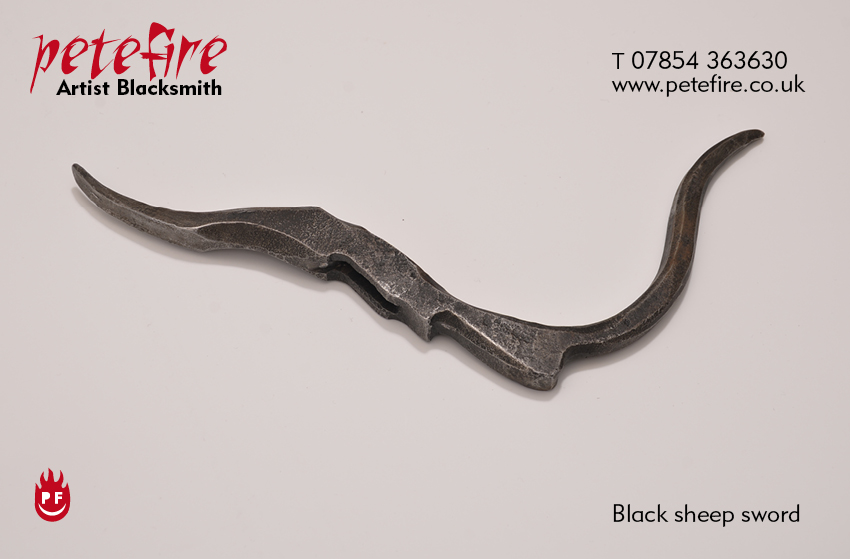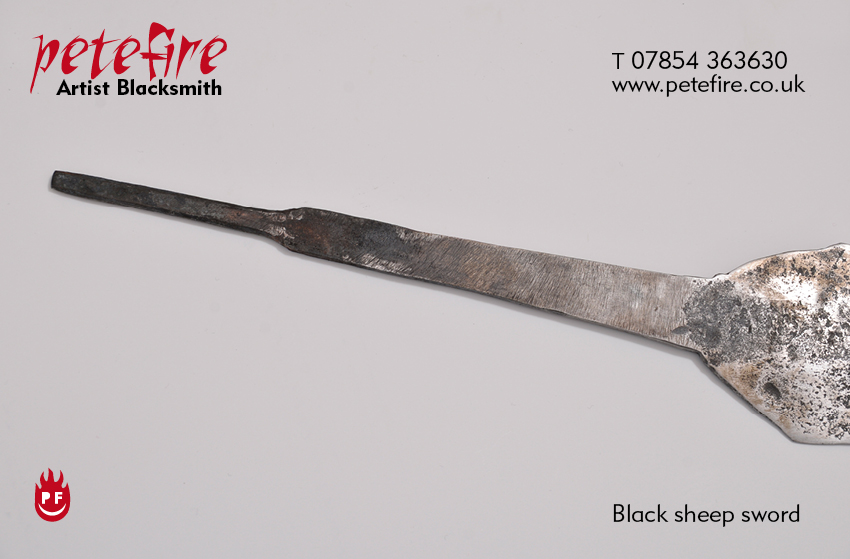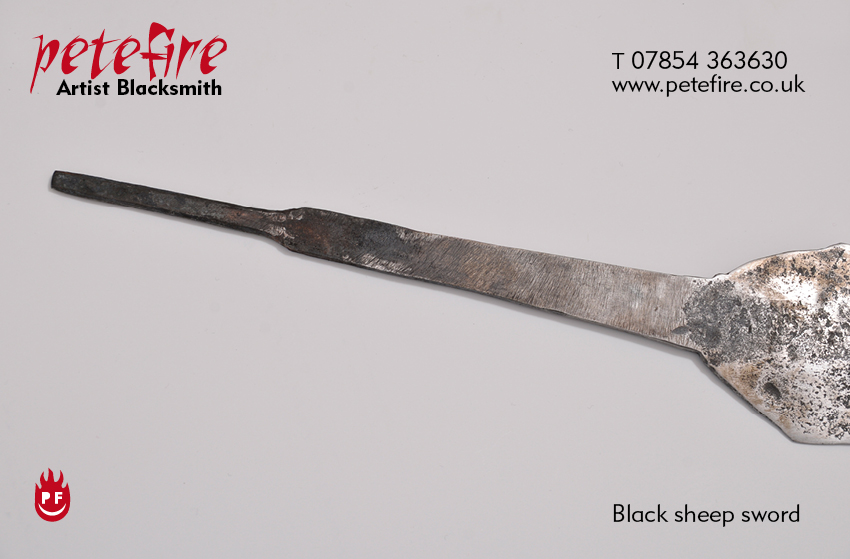 The top half of this sword is designed with multiple aspects taken visually taken from history to help inspire the final design. The bulging of the blade and the base of the tip has a wider cross section so-as to mimic the velocity of an axe wedge and create a greater momentum from that area.
While the spear tip gets re-enforced at the base due to the expansion of the cross section. The blade once forged was re-forged using a flat hammer face and anvil face with a wet hammer and anvil helping to shock off and scale and give a flat as possible forged surface.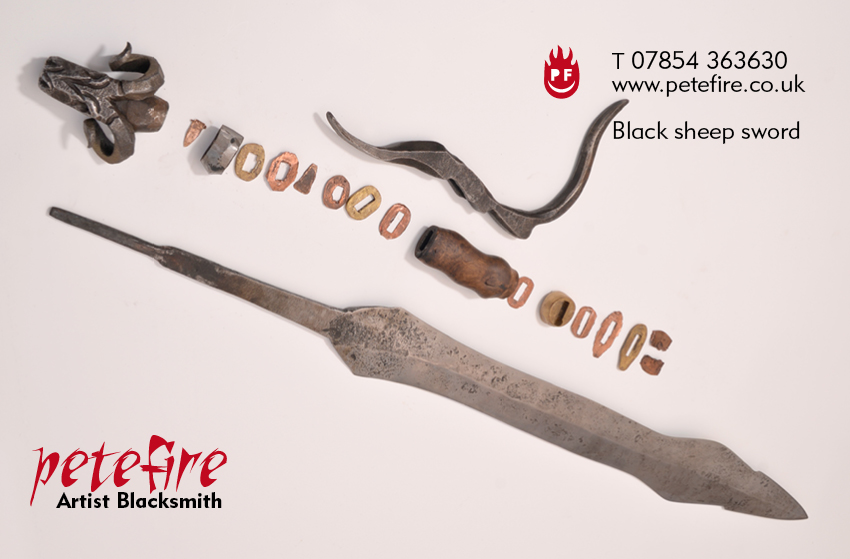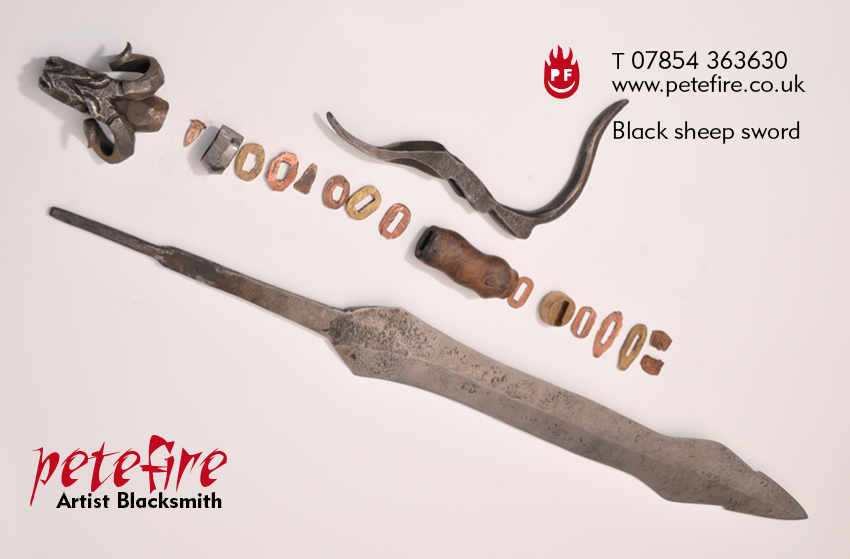 Dismantled handle components is order of assembly to show the current theory of assembly.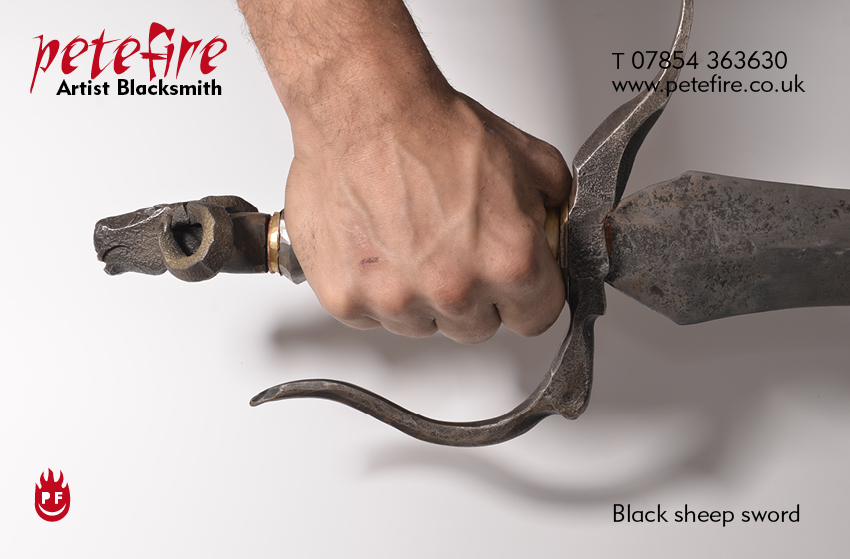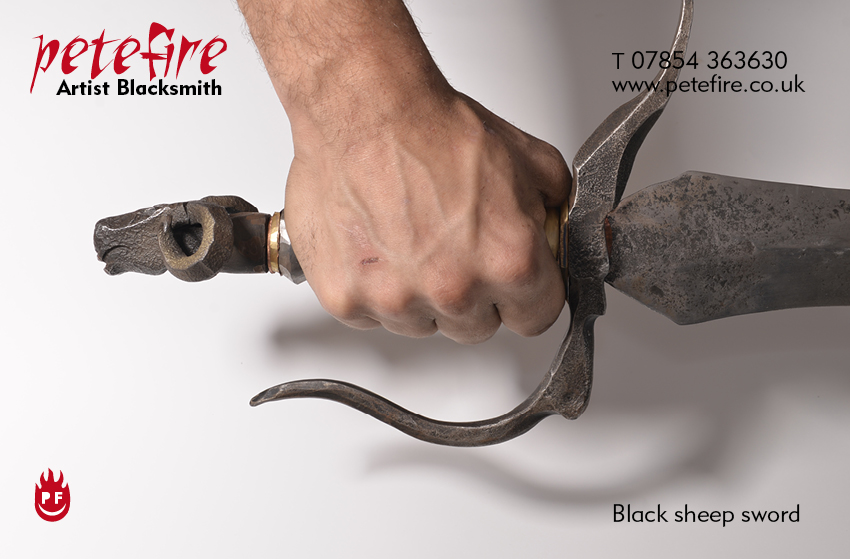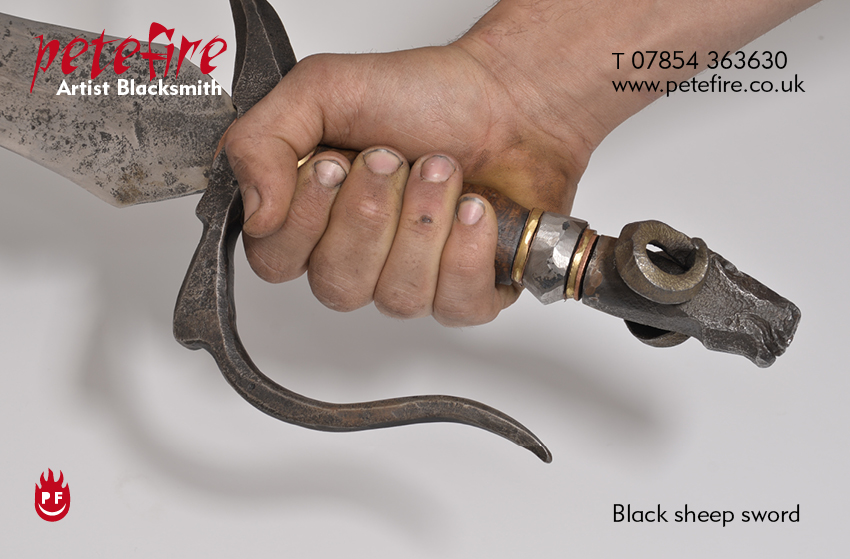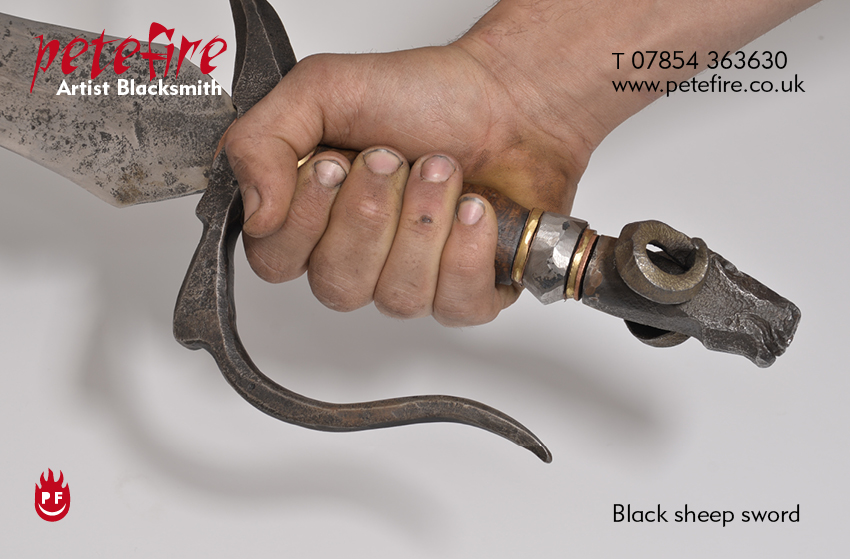 The asymmetrical nature of the handle alignment allows this sword to be double edged but with a definitive front and back blade. The horizontal balance point of this blacksmith forged sword come at the tip of the triangle created from the widening of the material at the transitions based of the sword blade where it meets the guard.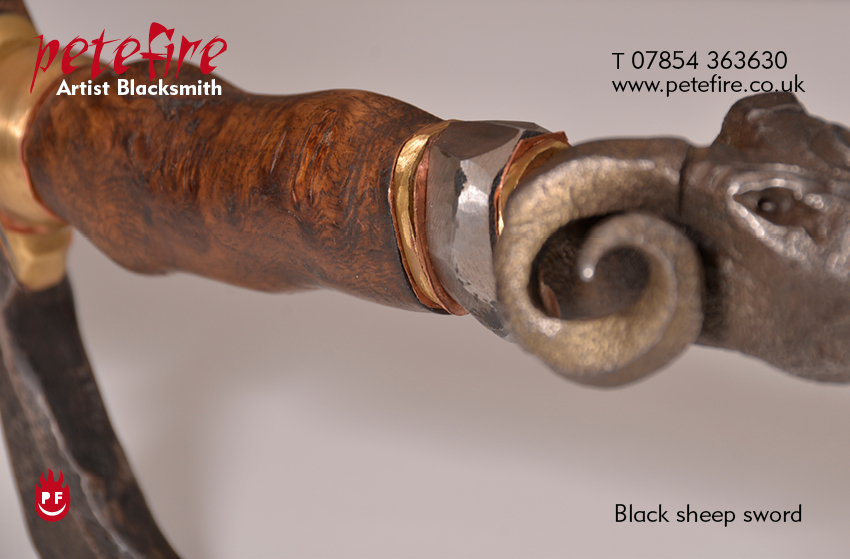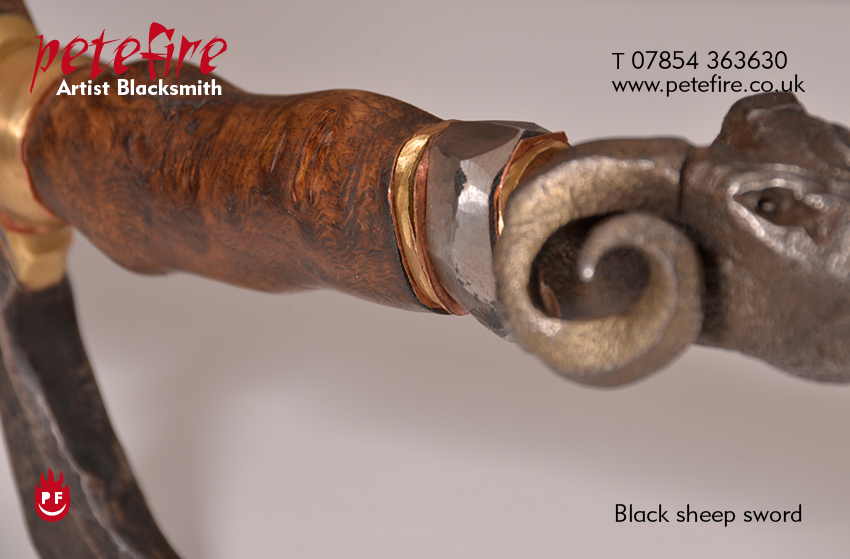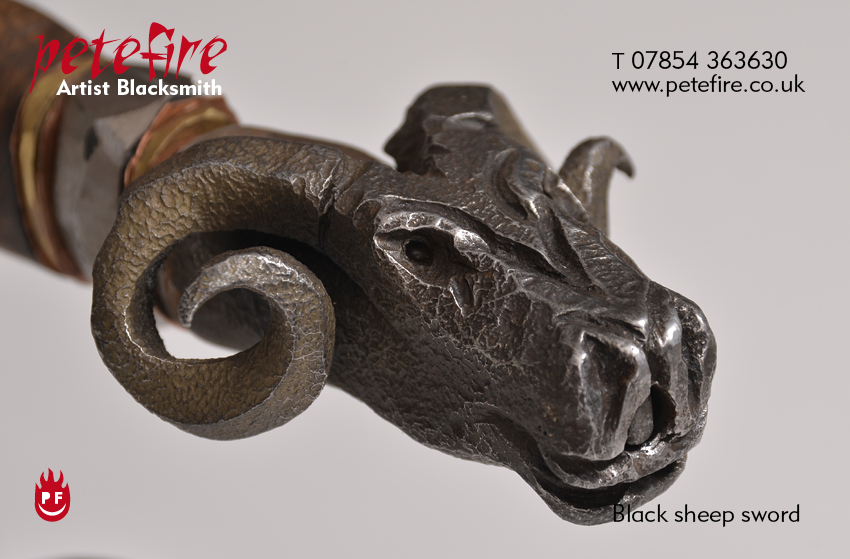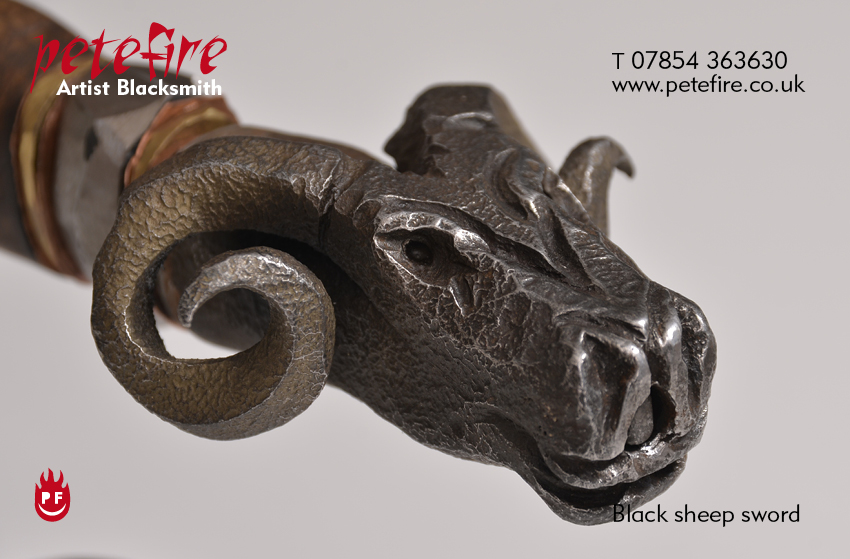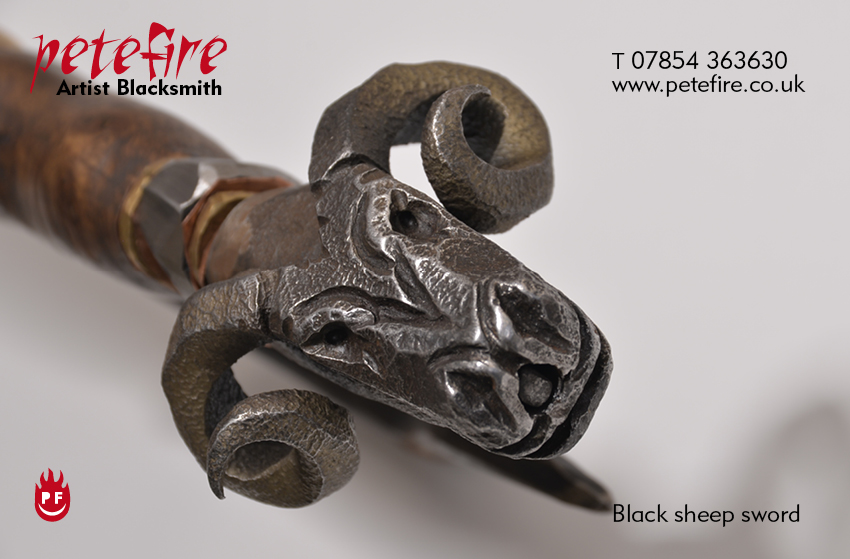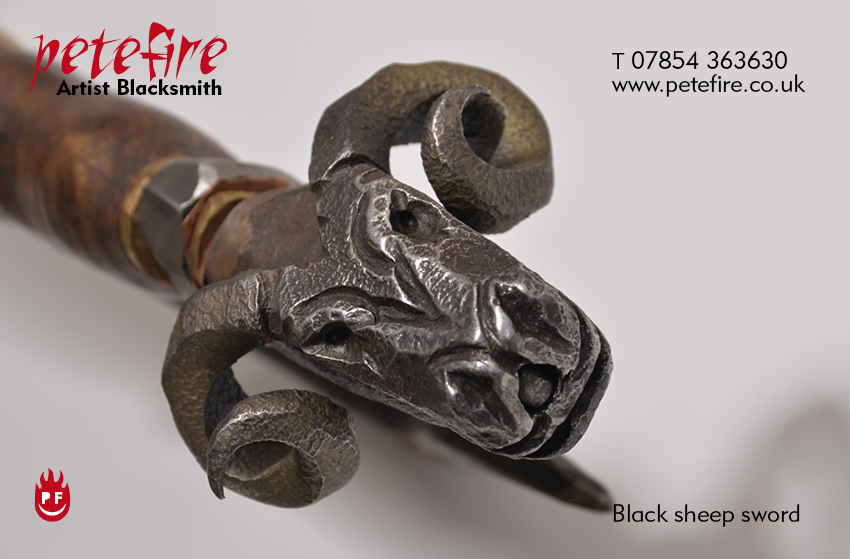 I choose the name for this sword due to the the pommel. Solid forged steel made in the shape of a ram or sheep with the sign of aries chiselled into the face. in-between the nostrils is the fastening rivet for securing the components.