I'm Peter Williamson an artist blacksmith in Herts.
Office 01923 350596
John Williamson 0777 999 1551
Peter Williamson 07854 363630
peter@petefire.co.uk


Find more about my blacksmith forged swords & axes at Whippendell Woods, Watford, Herts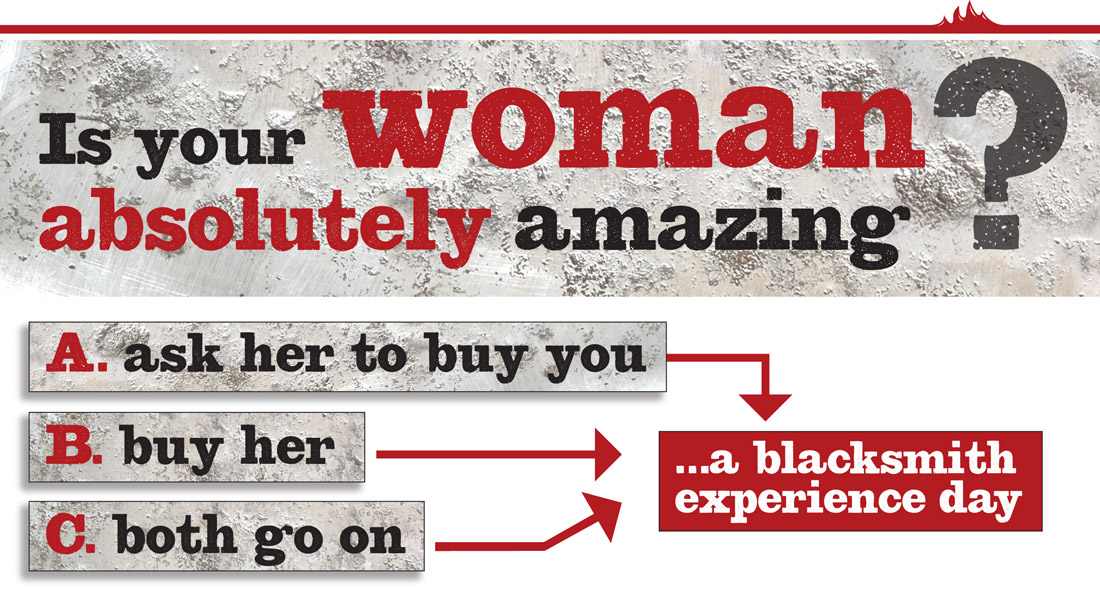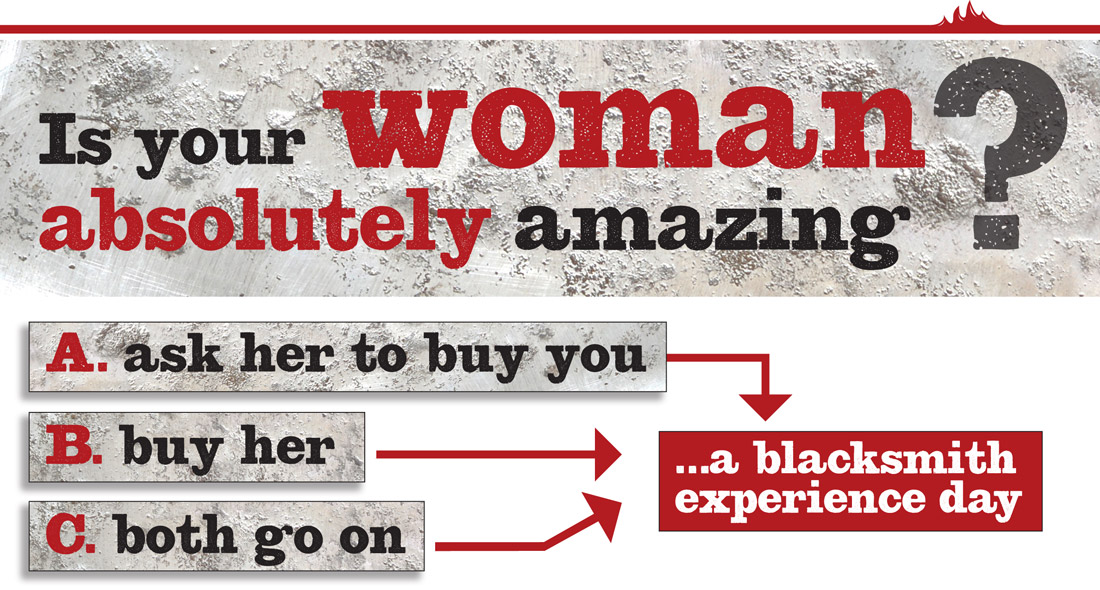 Click here to find out how you can book your Blacksmith Experience Day voucher
You can collect a voucher from Abbots Langley (north Watford), Herts
We can email a voucher, which you can print
We can pop it in the post (not guaranteed)
If you're in Watford, Abbots Langley or Kings Langley we can drop it through your letter box
Here's our social media places
Thank you for taking a moment to visit my blacksmith forging website.
You can find out about how I work, see photos of blacksmith forged commissions, buy various forged items, at the moment it's all kitchen knives, cheese knives – you can also find things like pendants and fire pokers, there's also an online shop with a small but growing collection of items to choose from.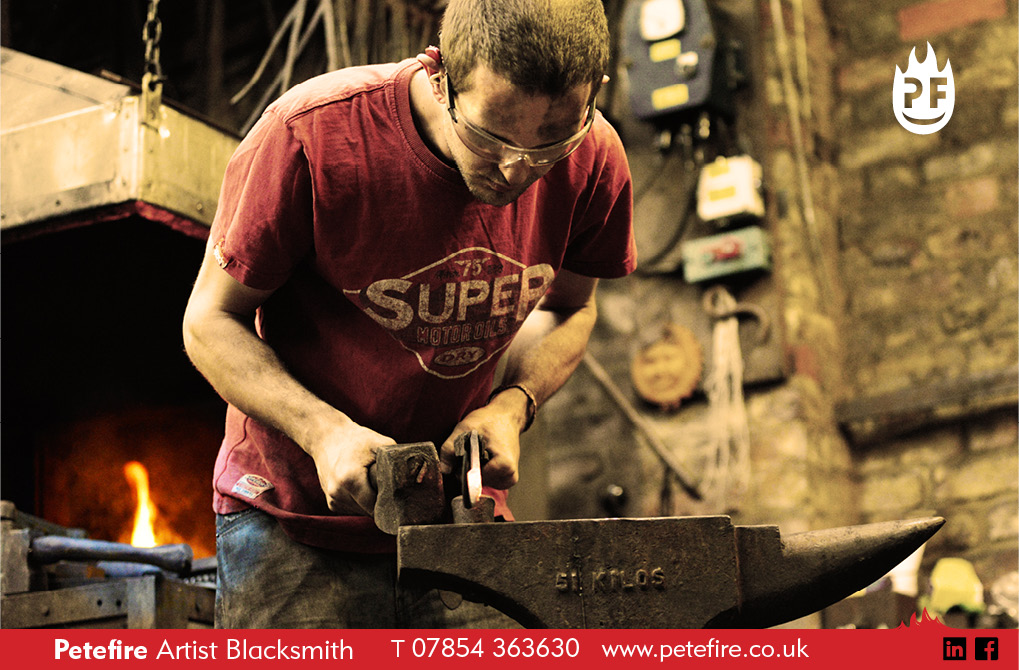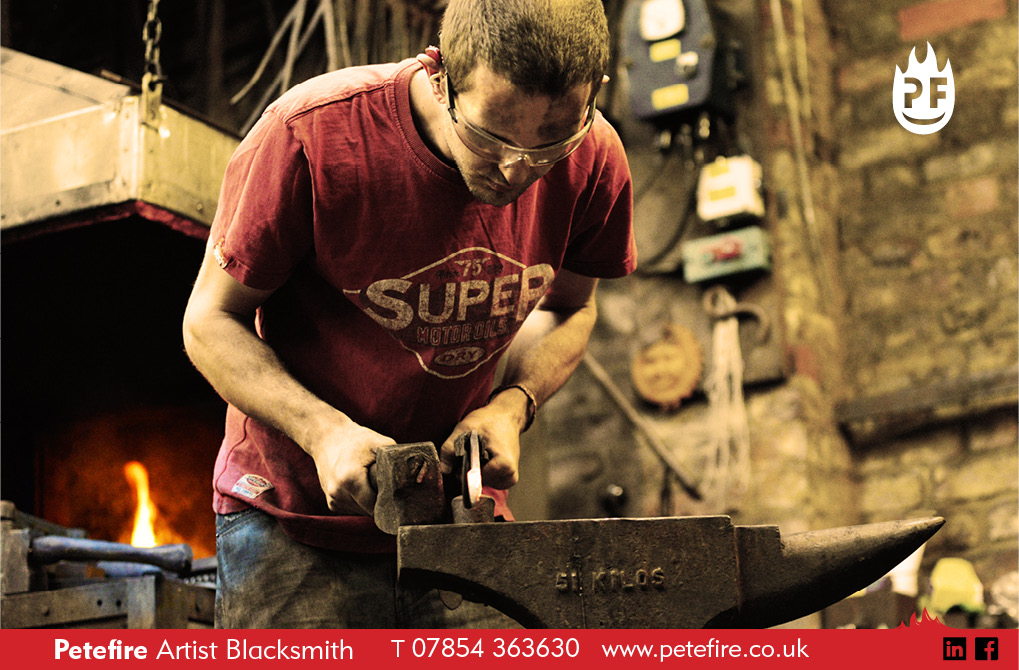 Blacksmith forging
Do you need the services of a blacksmith? I'm in Abbots Langley (near Watford) in Hertfordshire.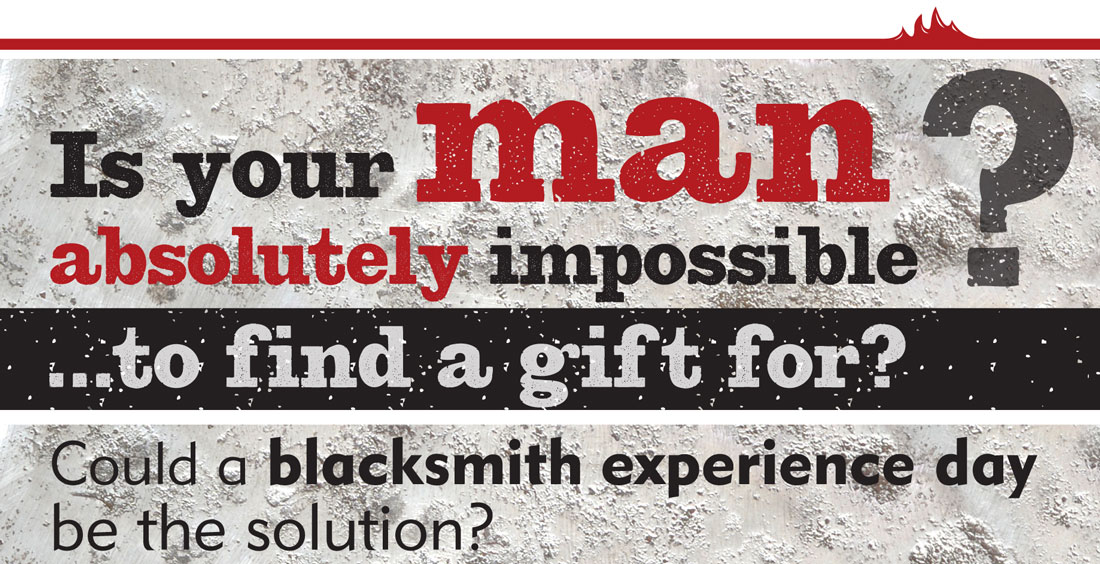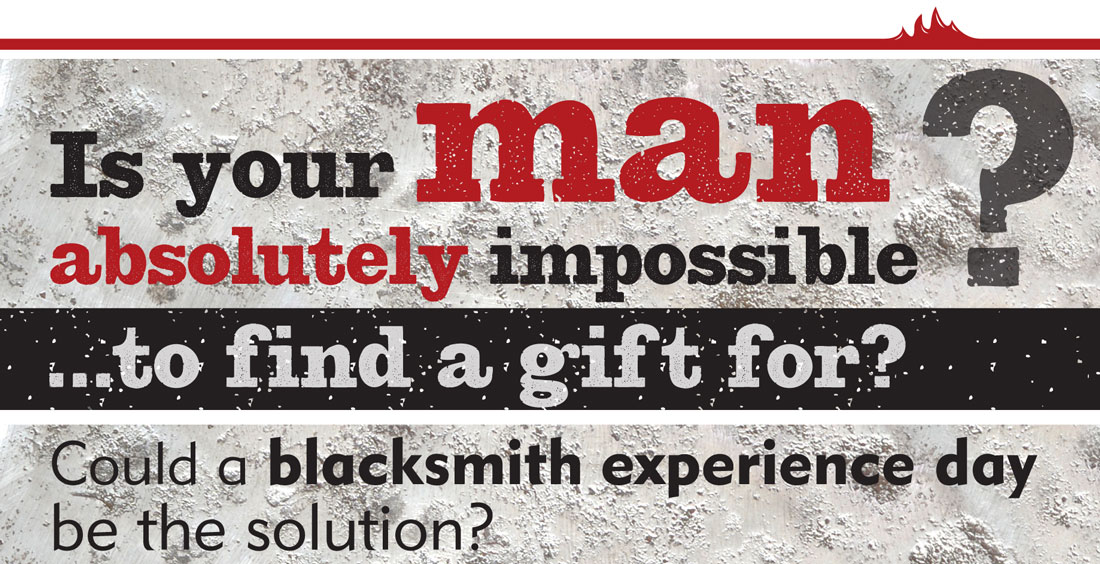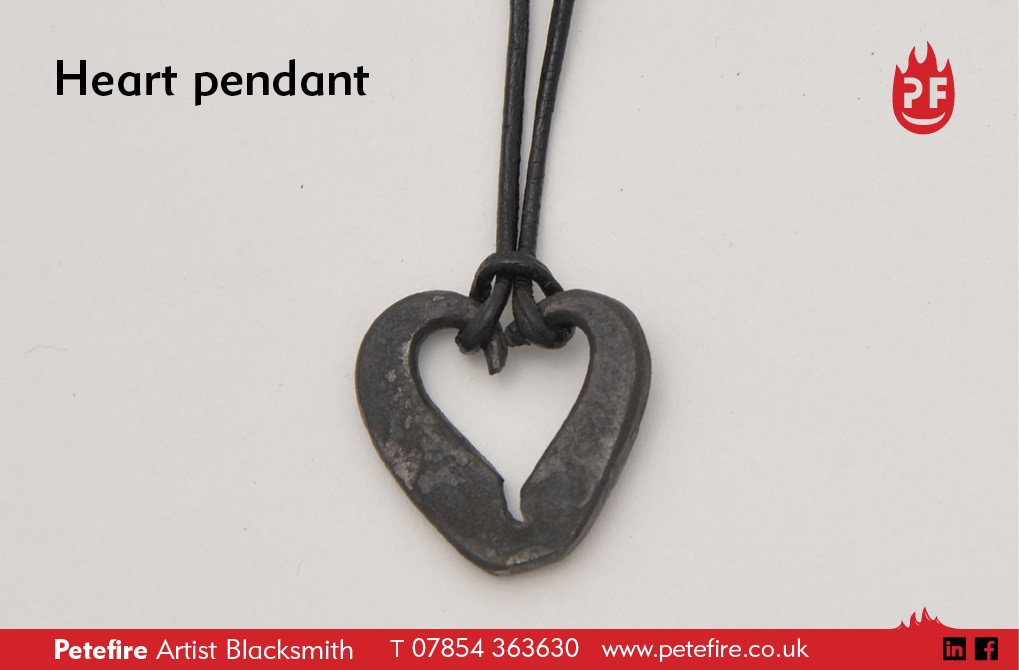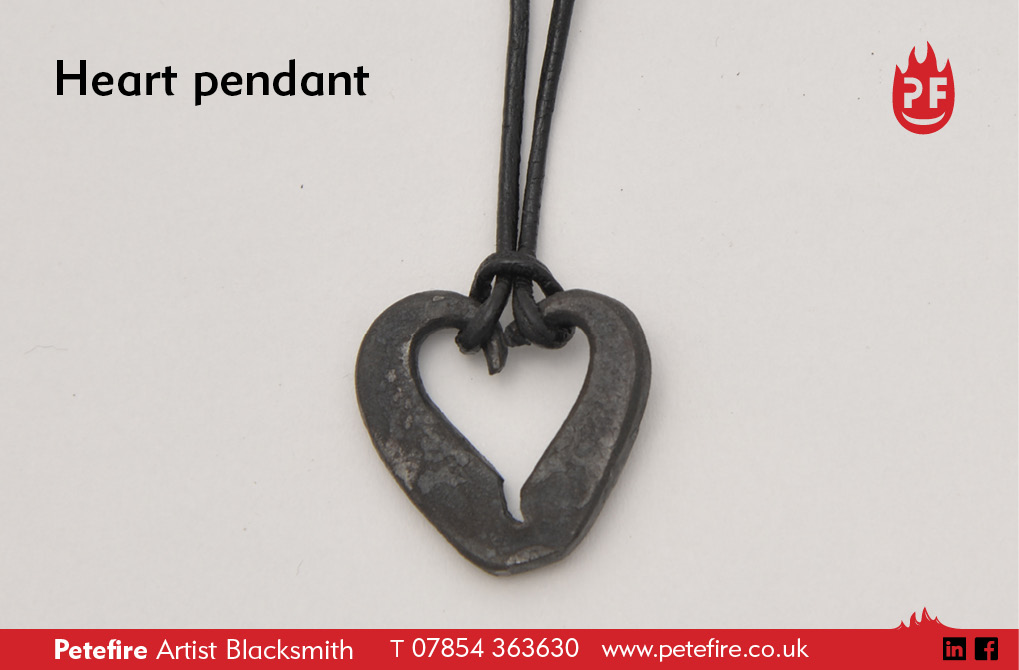 Are you looking for a unique metalwork gift for someone special, a kitchen knife or cleaver? There's a diverse range of items to choose from.


The sight of glowing hot metal being pulled from a blacksmith's fire is something that many may have seen, have you ever wanted to see what it takes to get metal to that state?
Have you ever wondered what's so different about a blacksmith's hammer?
Did you ever want to feel how it feels strike steel?
To know that you had a hand in the end result, of something that until then, was only something you'd like to see happen?
If you or anyone you know has always wanted to have a go at blacksmithing why not book a time to come along and learn about fire and metal the blacksmith's way!
My blacksmith experience days website page tells you everything you need to know, there's also a link to my Eventbrite booking page.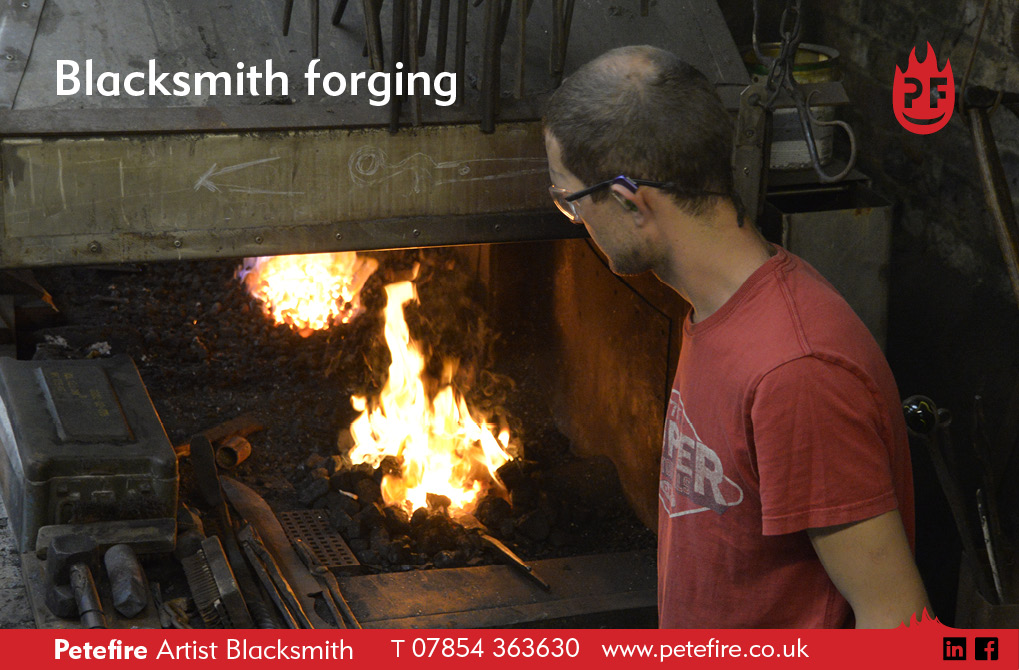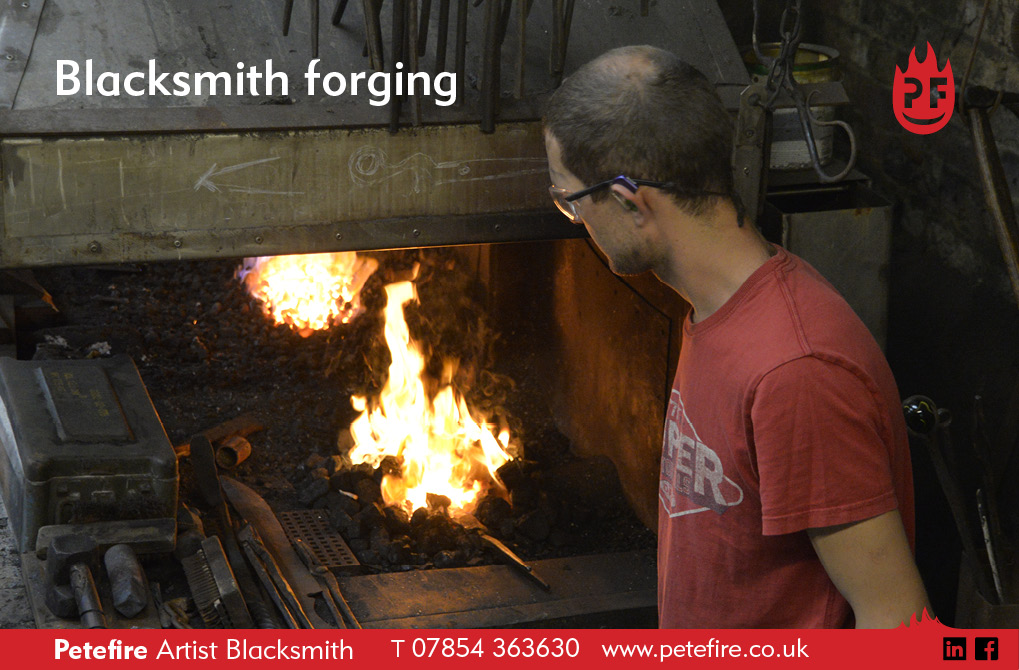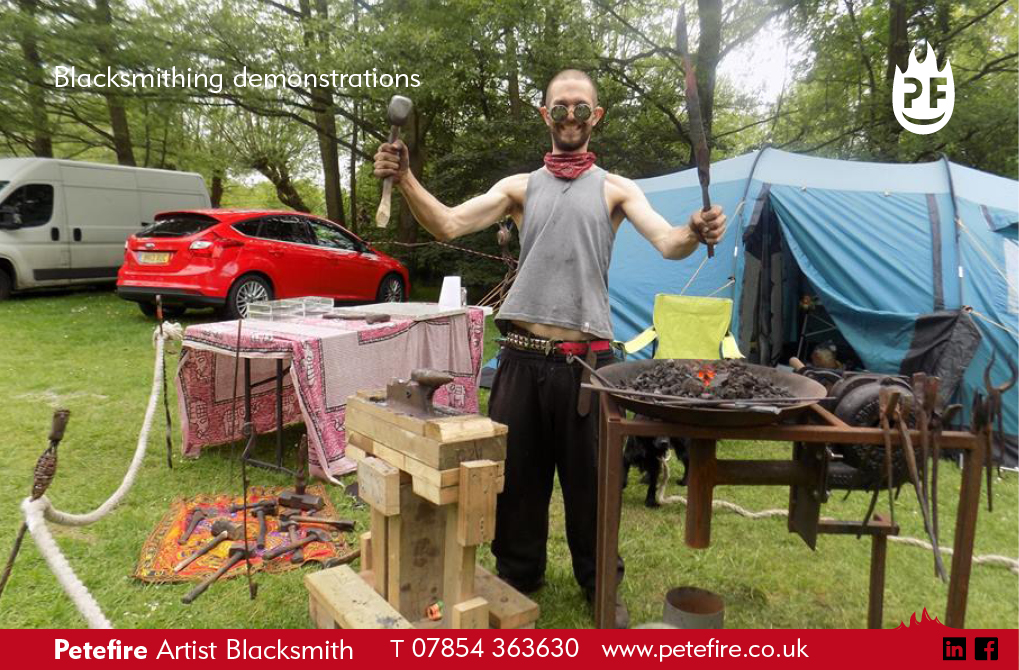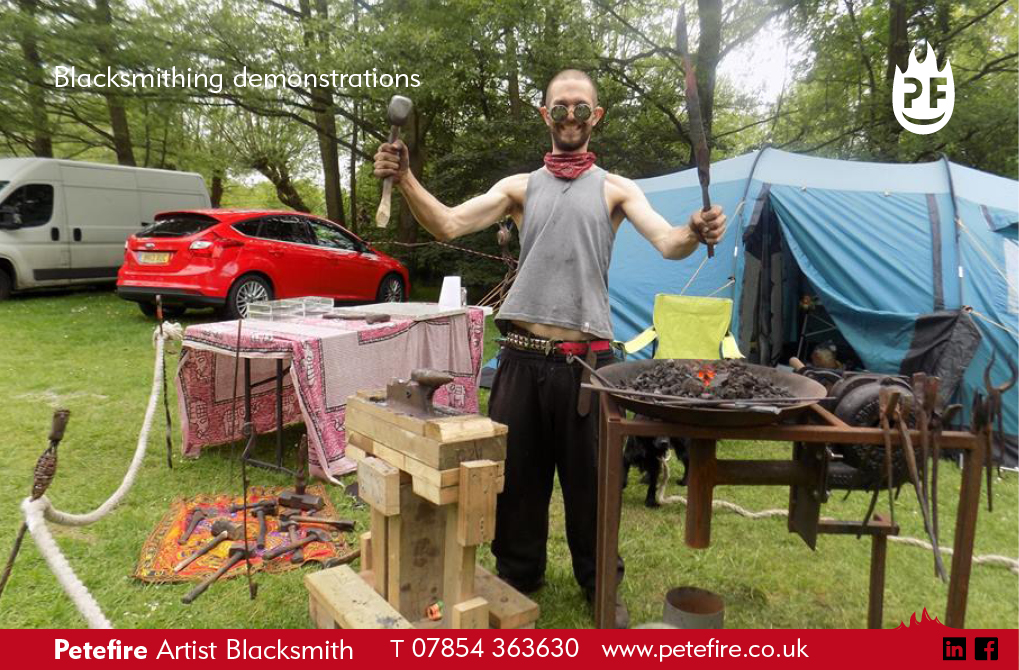 My blacksmith demonstrations at summer fairs and other events are very popular. They are pretty dramatic with lots of smoke, noisy banging and fire, I take safety seriously, with the portable forge roped off from members of the public. Click here to find out more.
Me and my Dad, John Williamson had a chat about one of my blacksmith forged knife styles – the Papa Knife. There's the original one, then there's the Papa Knife that we use every day in the kitchen. We also talk about a Papa Knife that was made for a client in Abbots Langley, Herts.
Here are some typical questions about blacksmithing and metalwork. If you've got questions you're welcome to ask them – I might even add them to this list.
You can also message me through the Petefire Facebook page – we're normally pretty fast at responding.
Have you got a blacksmithing project that you've been pondering – for a short period of time, or something that's at the back of your mind for ages?
I may be the blacksmith that you've been looking for. I take on large or small blacksmithing commissions and see each project as a collaboration between me, the client and the possibilities of what can be achieved on the forge.
I'm proud to be a artist blacksmith in Herts, England.