We've updated our Blacksmith Forging Experience questions page.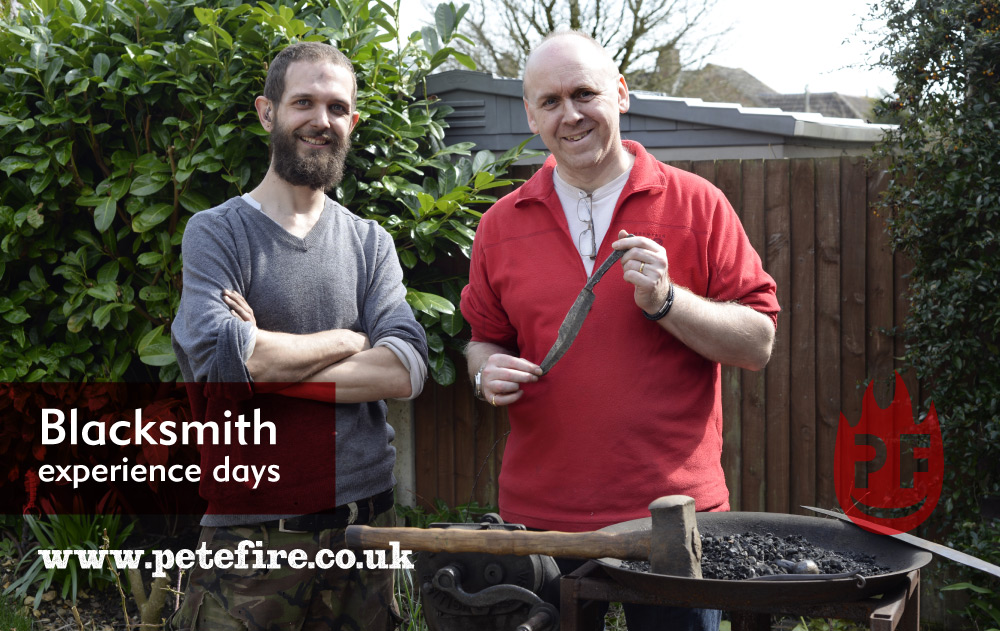 It's always a good idea to check what's on your website – we've given our Forging Experience questions page a refresh. This is in response to the questions that are regularly asked. We're also very happy for people to contact us on email, by phone and on social media.
All our Blacksmith Forging Experiences are now indoors at the Petefire Chiswell Green Forge – so we're not affected by the weather!
Have you got a question that you think we should add to our blacksmith forging questions page? We'd love to hear from you, you can also contact us with questions.
People have made a small knife, alternatives might be a fire poker, decorative heart, flower, toasting fork, bottle opener or a bird feeder hook.
People take their forged items home with them.