We went to Whippendell Woods, Watford, in south west Herts to take photos.
We thought the woods would be a really good backdrop for blacksmith forged swords, axes and kitchen knives.
You'll see me, Peter and my youngest brother Reuben – doing the modelling. The wood is being thinned out as it was quite overgrown with trees, the tree trunks made a pretty good setting and the trunks were good for testing how good the sword and kitchen knife blades were.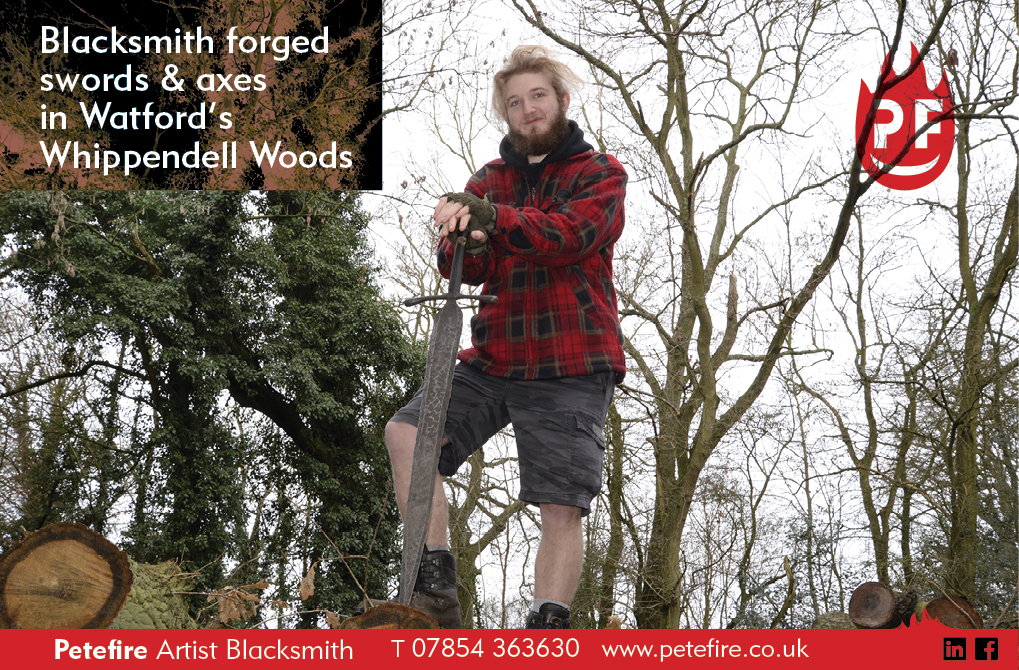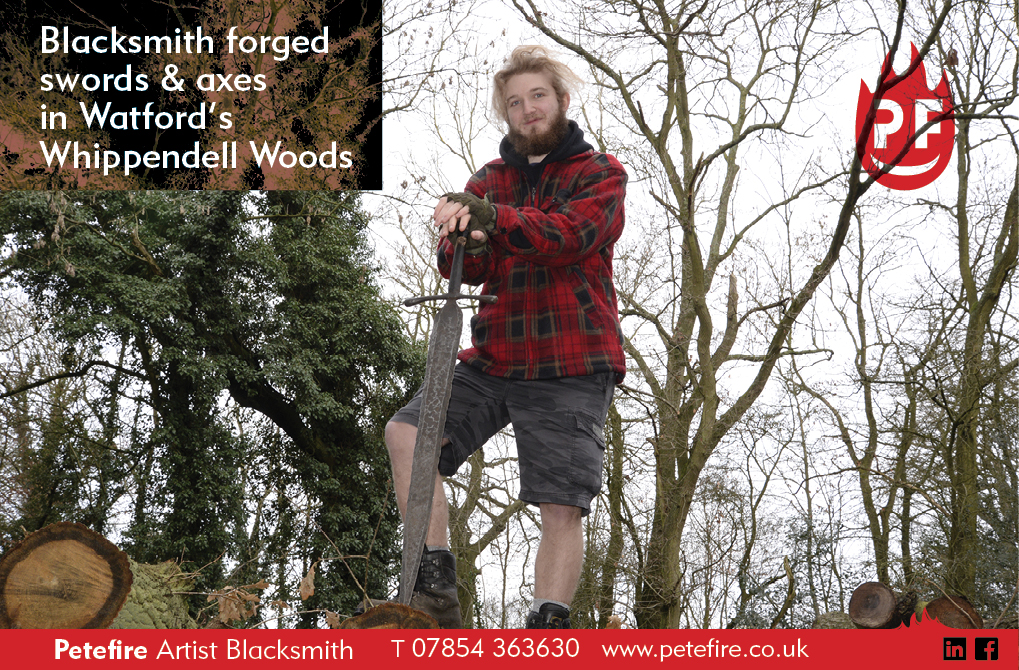 This sword was completely hand forged, meaning it had no grinding or stock removal at all except the guiding hole drilled by a long masonry drill bit for the wood of the handle.
The blade is forged from re-claimed vehicle pistons, the guard and pommel are mild steel with a burned to fit pear wood tang and all held together with a securing pin at the base of the pommel.
Price for similar item £400
(actual piece sold)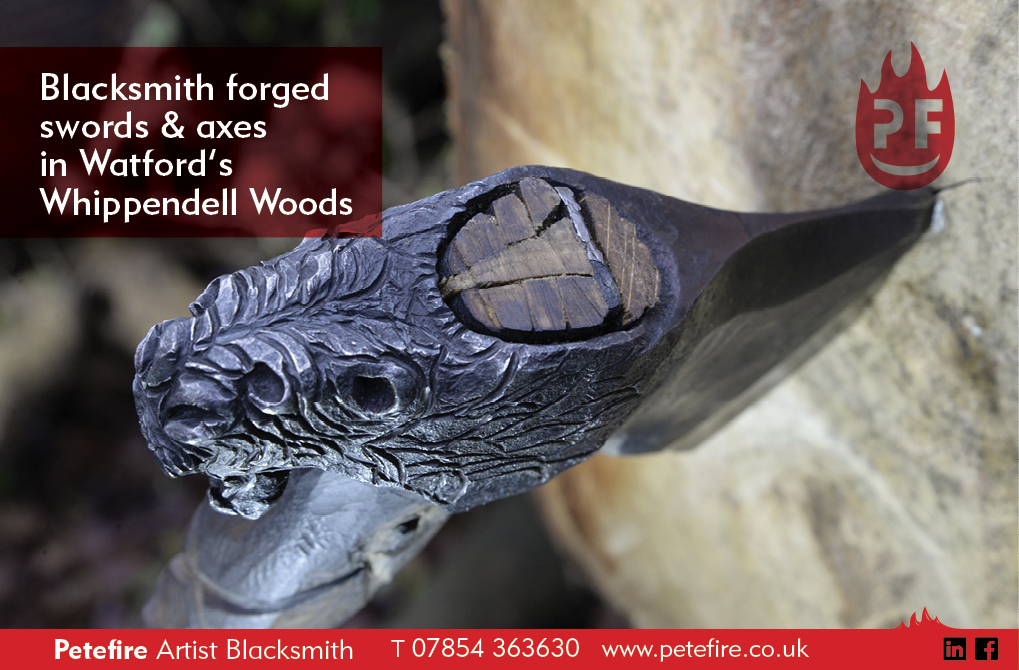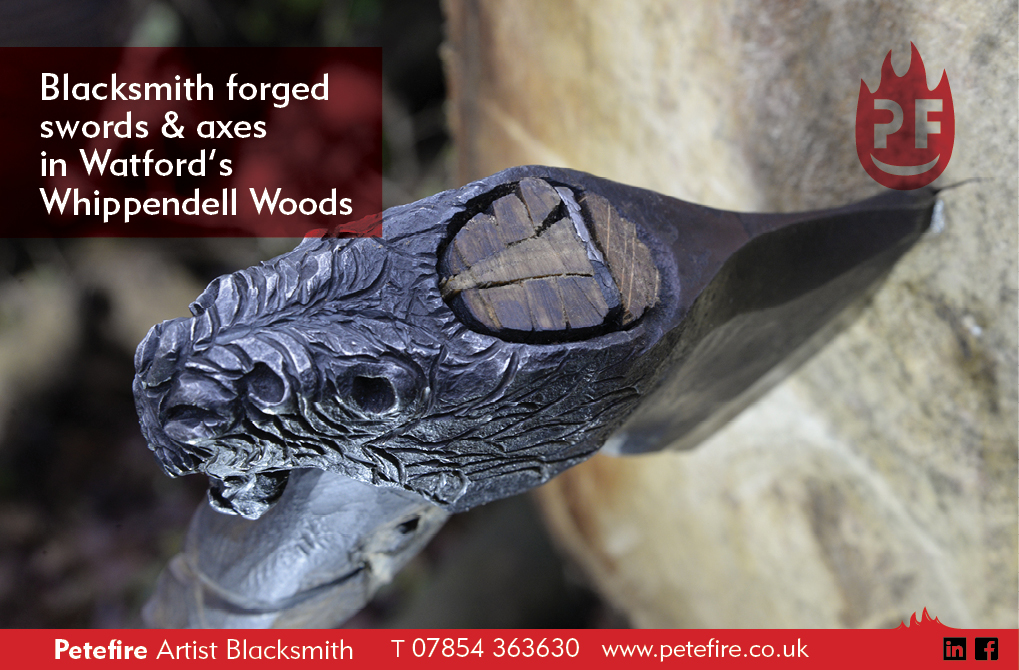 This is the Black lion axe, with mild steel body and high carbon (re-claimed file) Forge welded cutting edge,
Have you heard about the Petefire Blacksmith Forging Experience days? You can find out more about our forging experiences here, and buy a voucher.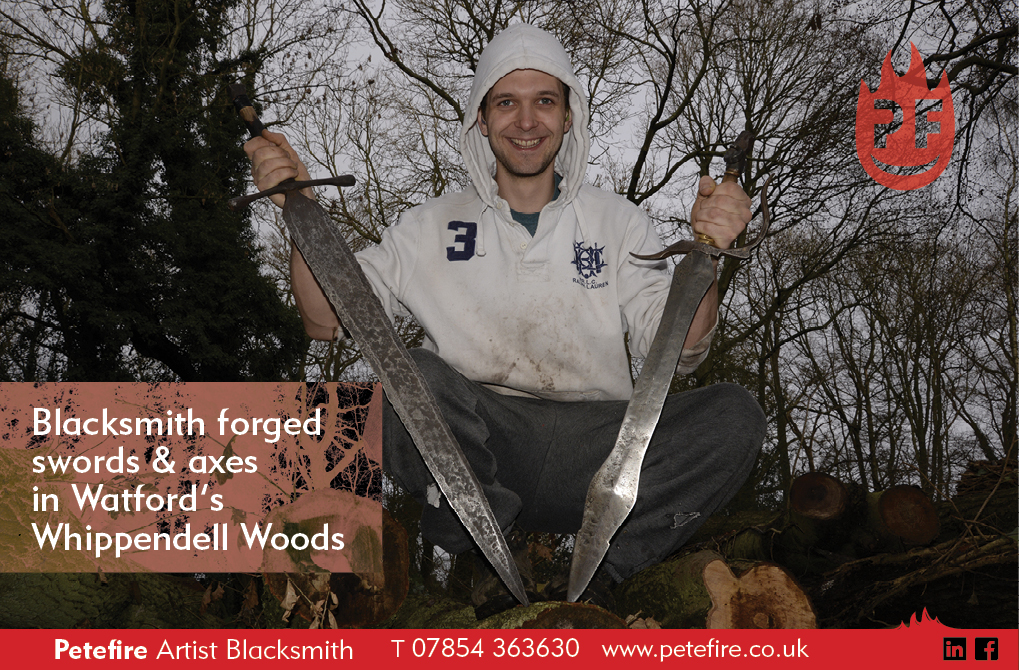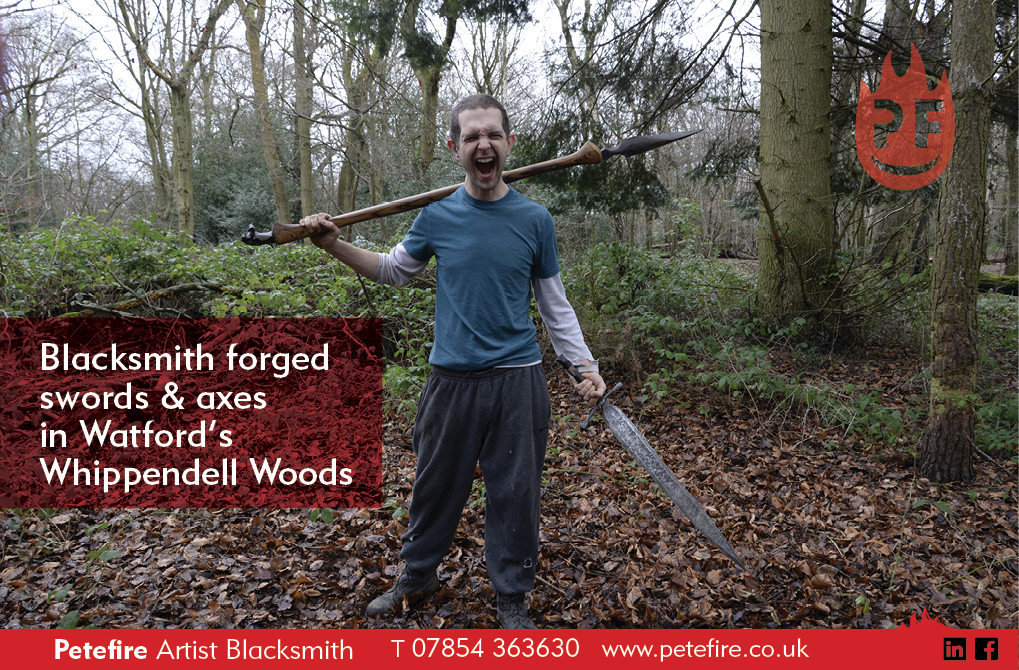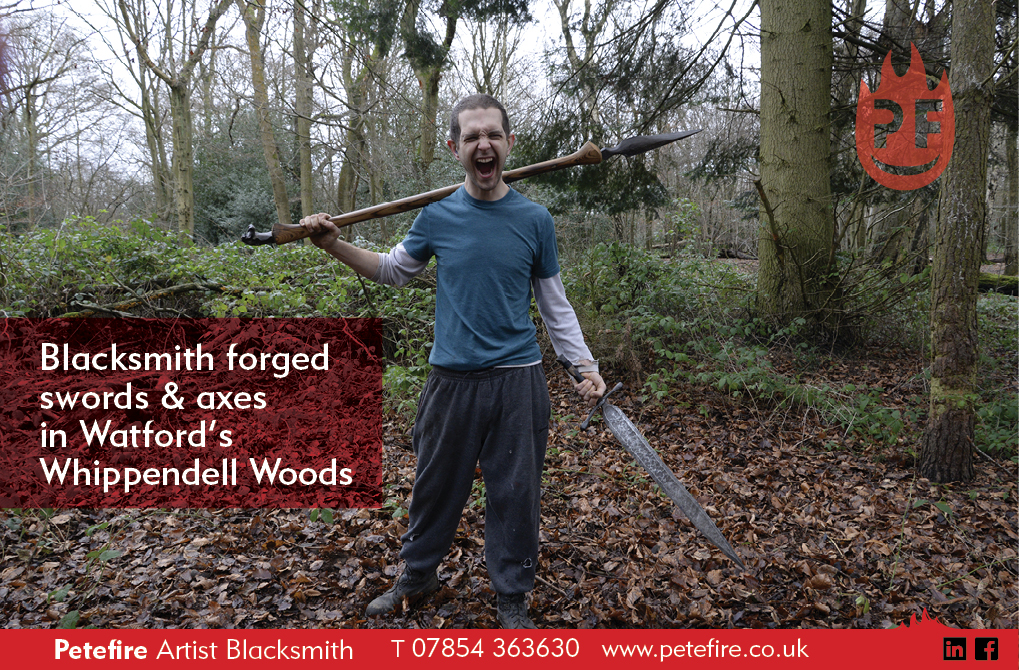 Peter the blacksmith with Black Panther spear (with forged panther head) and hand forged sword, inspired by the Ring Wraiths in The Lord of the Rings. The Black Panther sword was forged from a large pattern welded billet of wrought iron steel and truck leaf spring.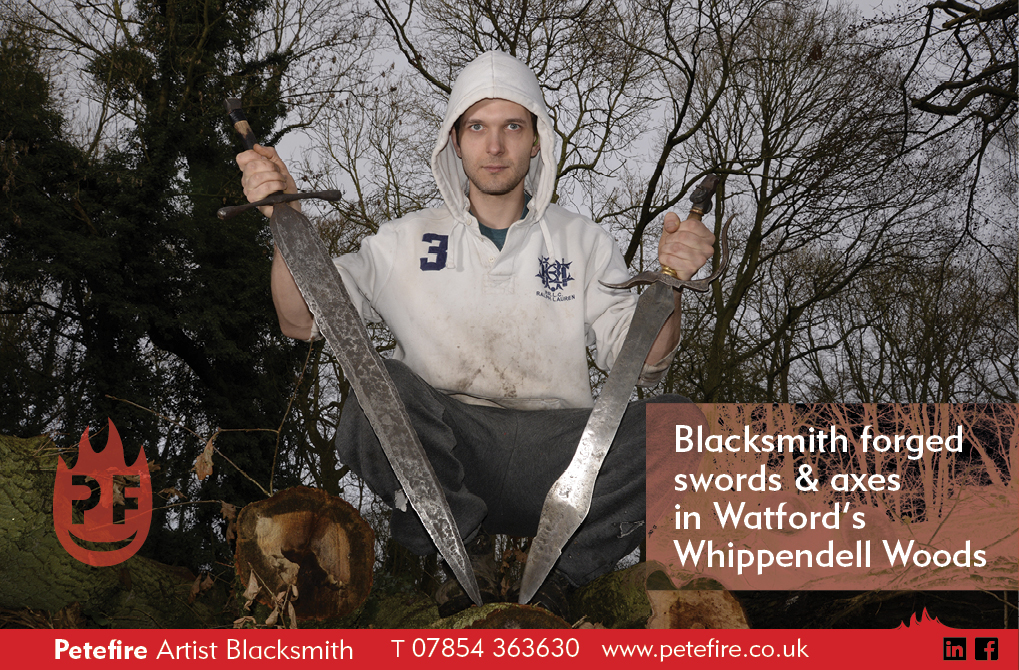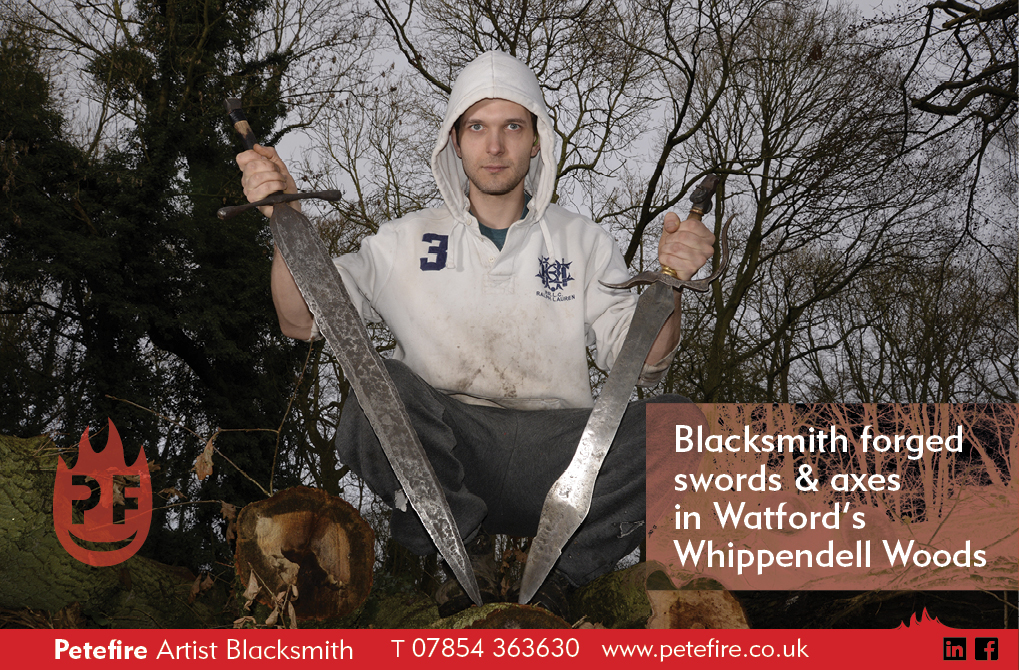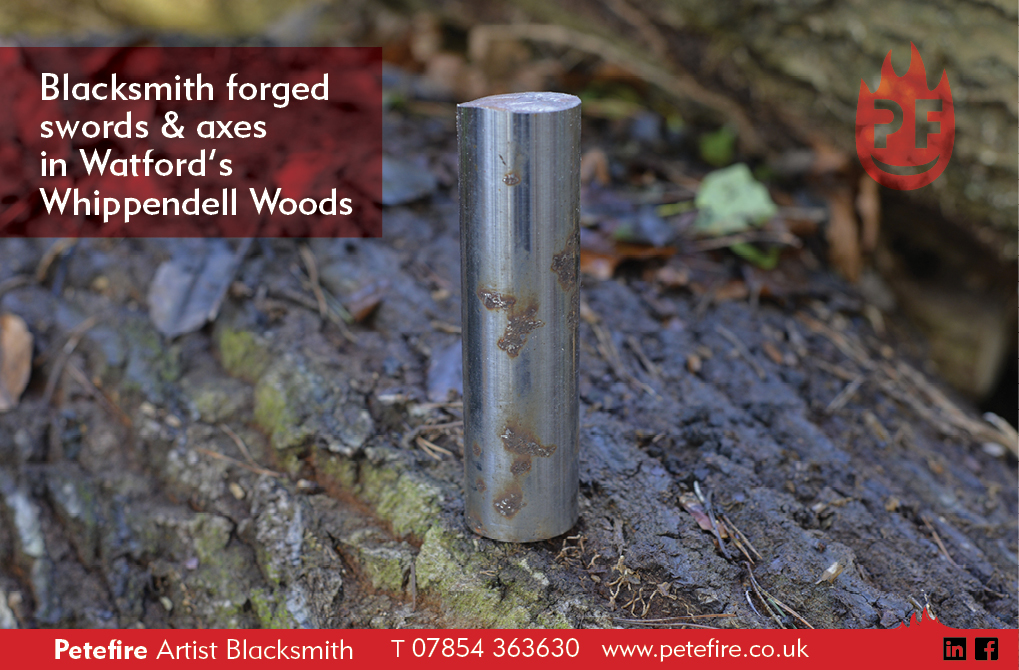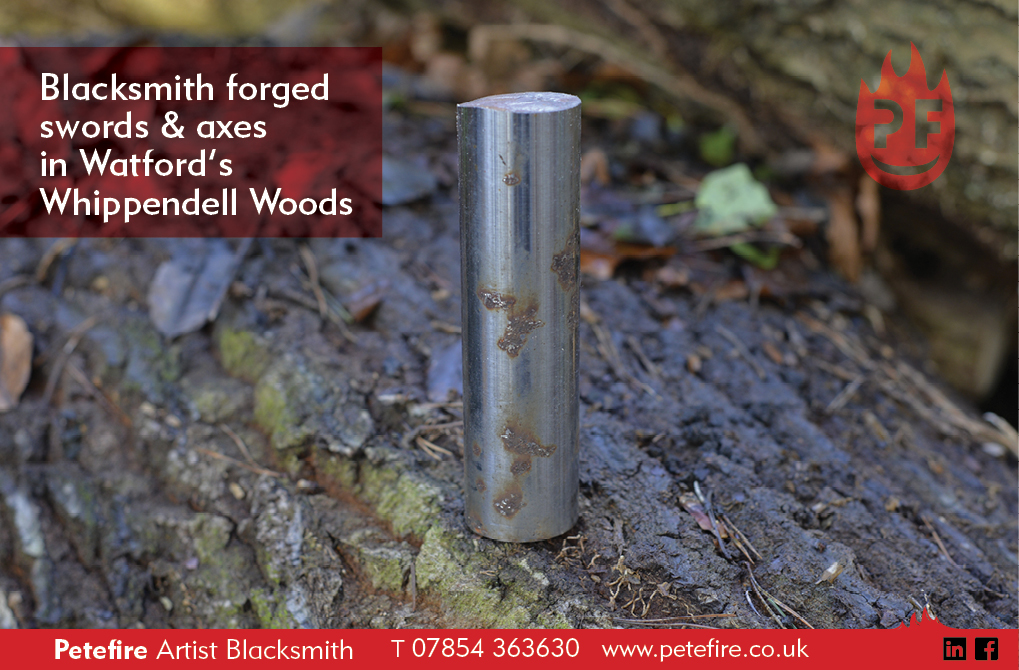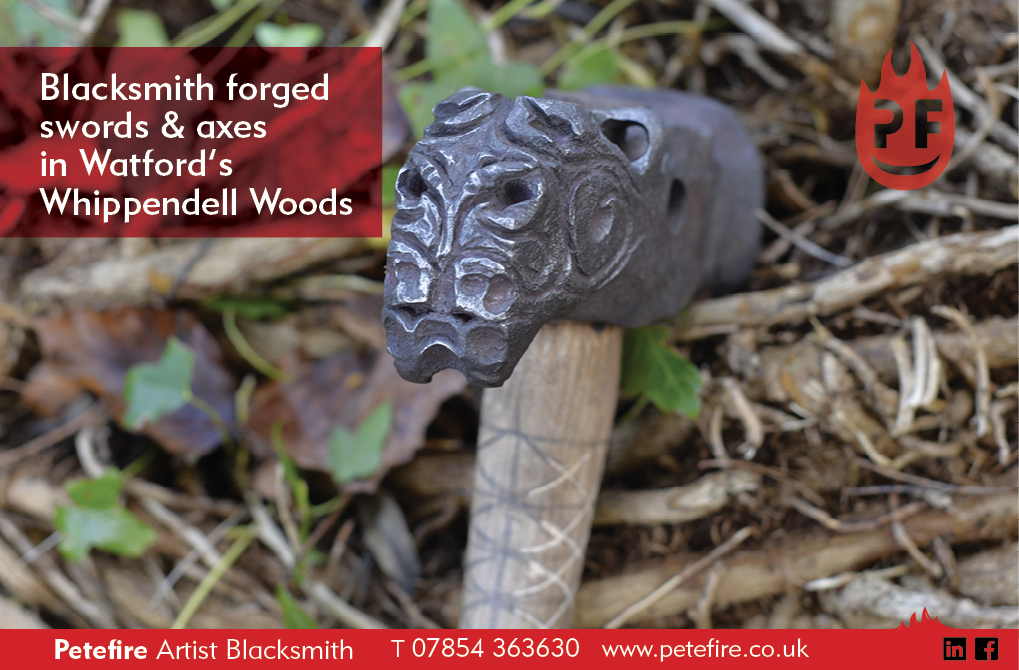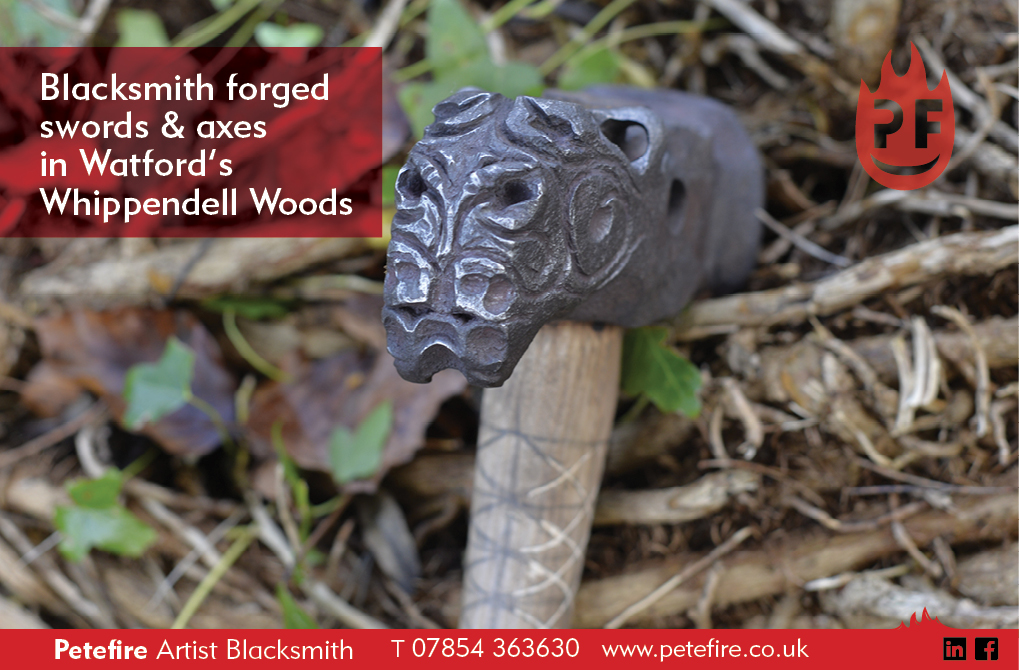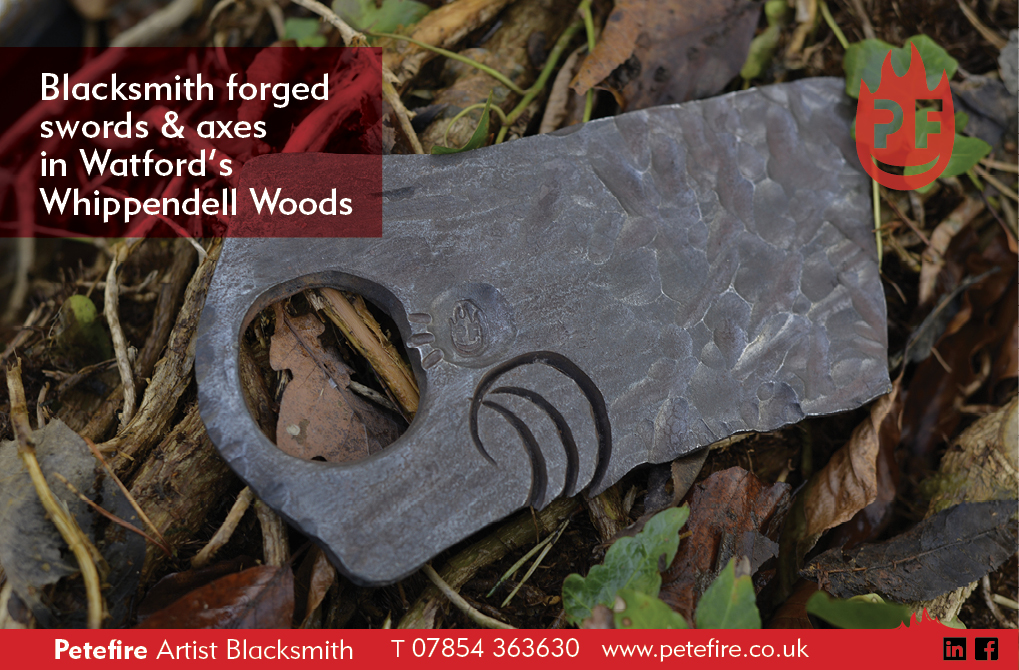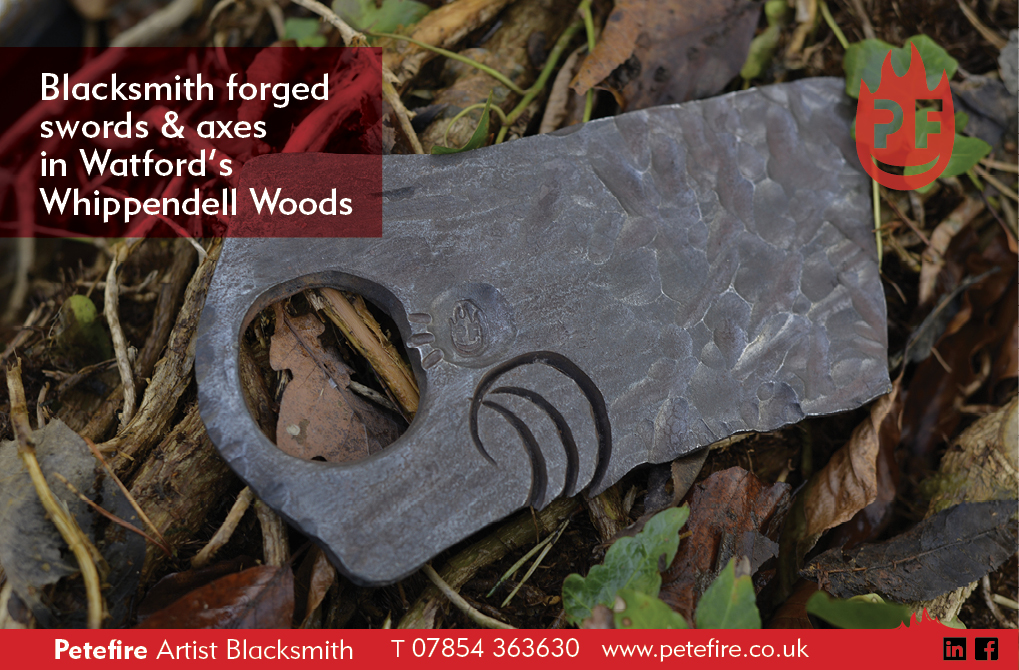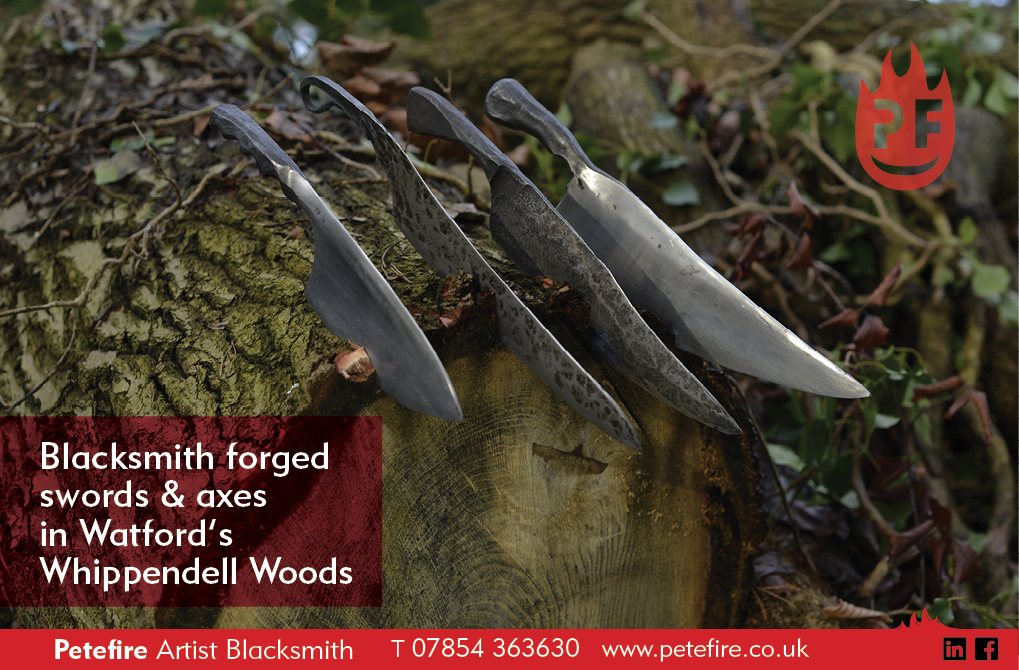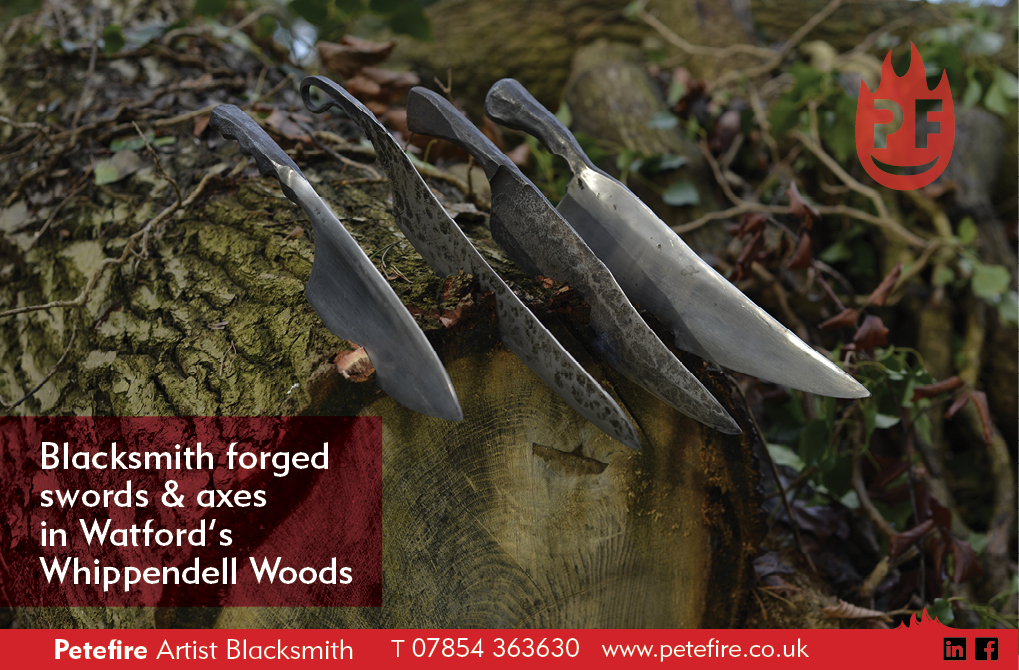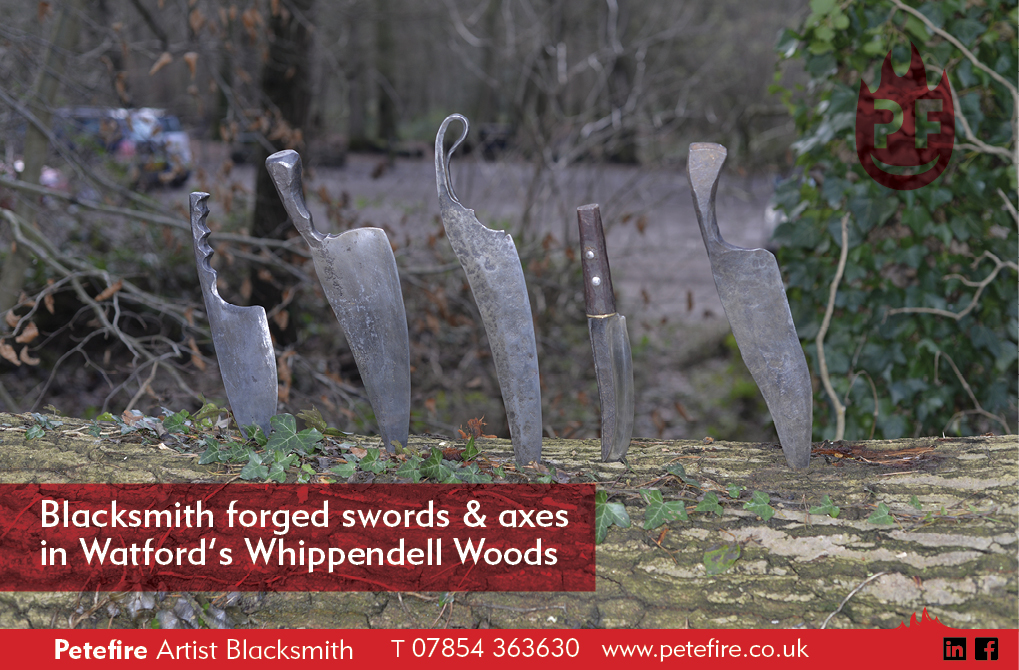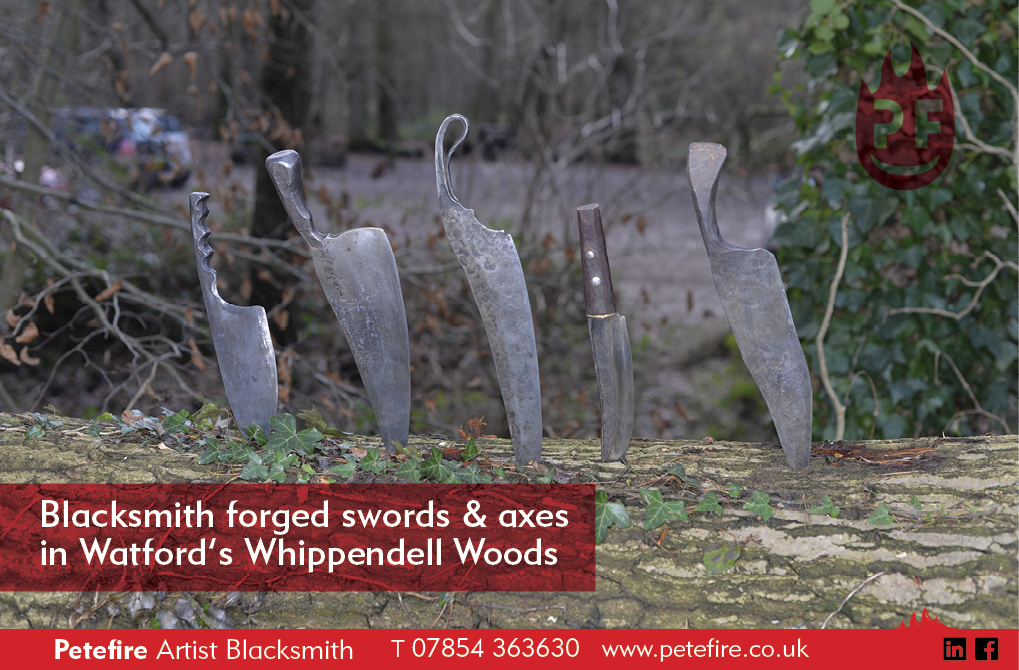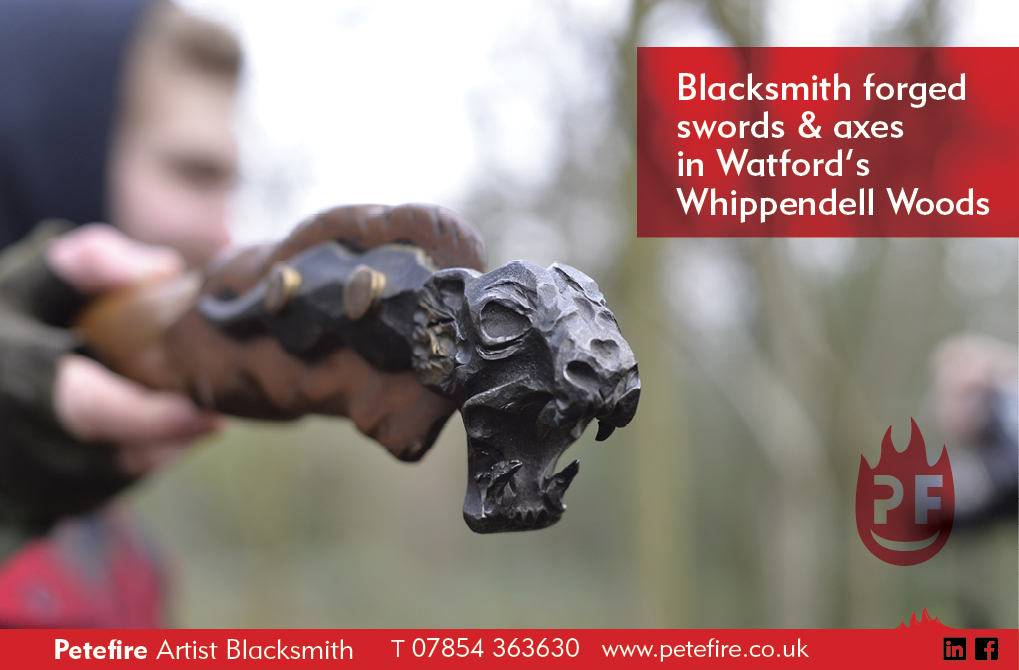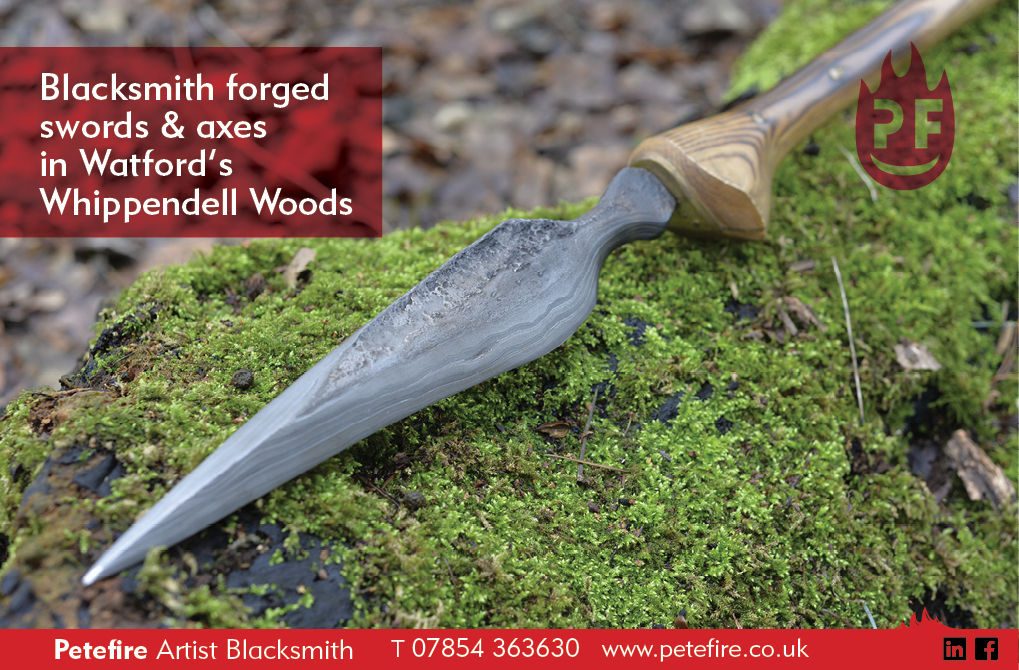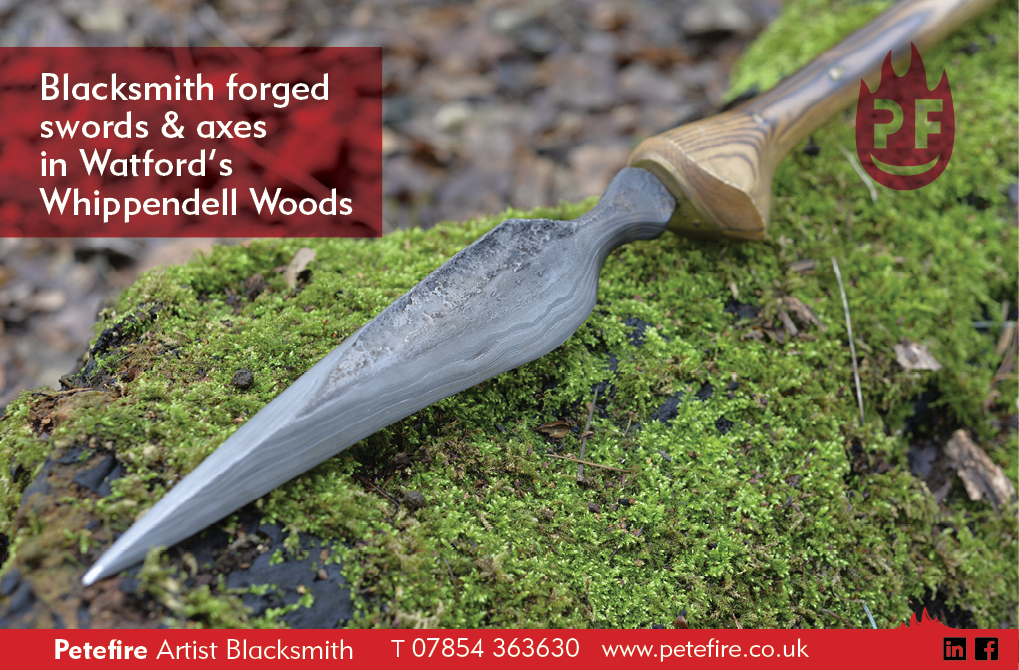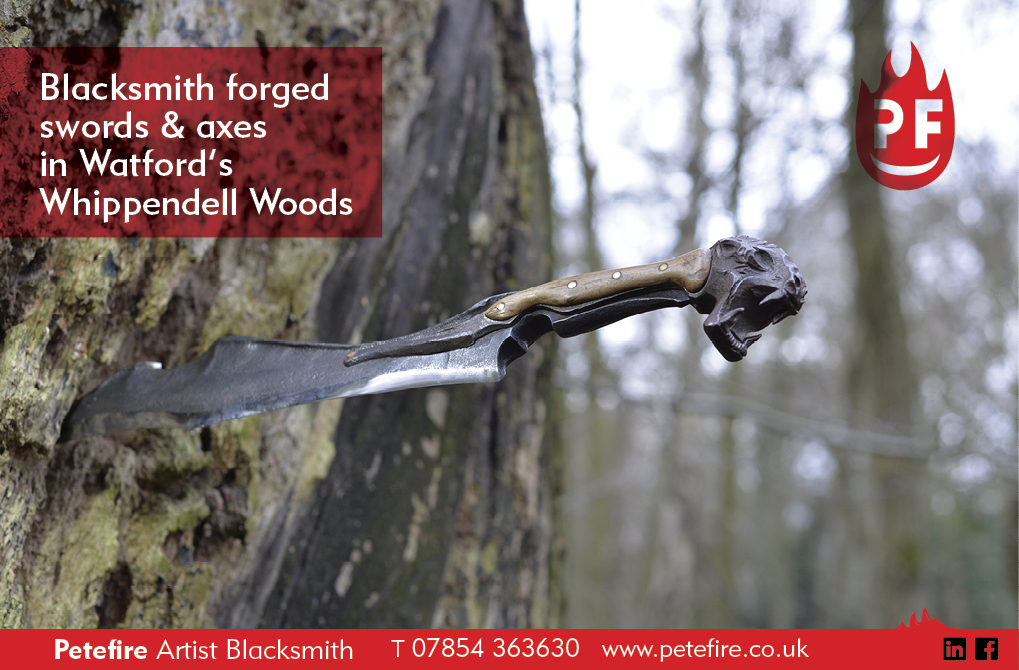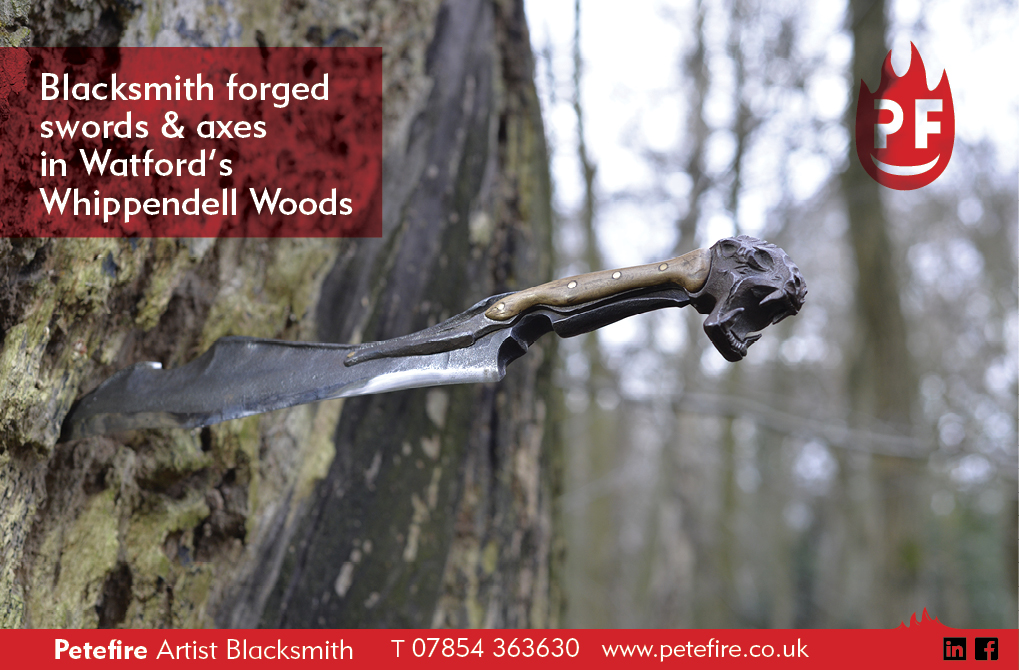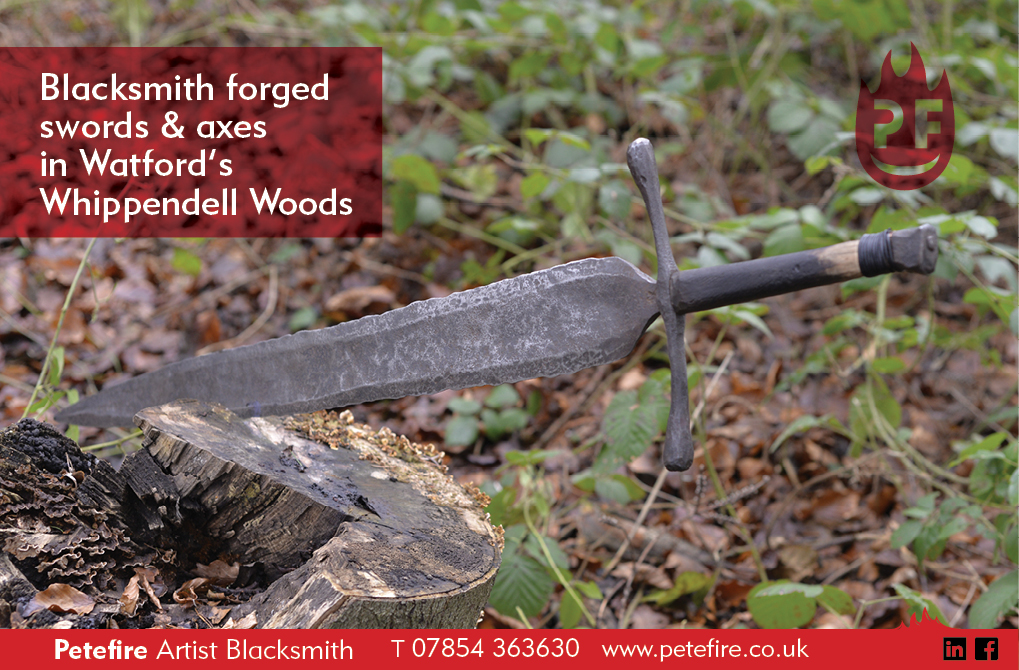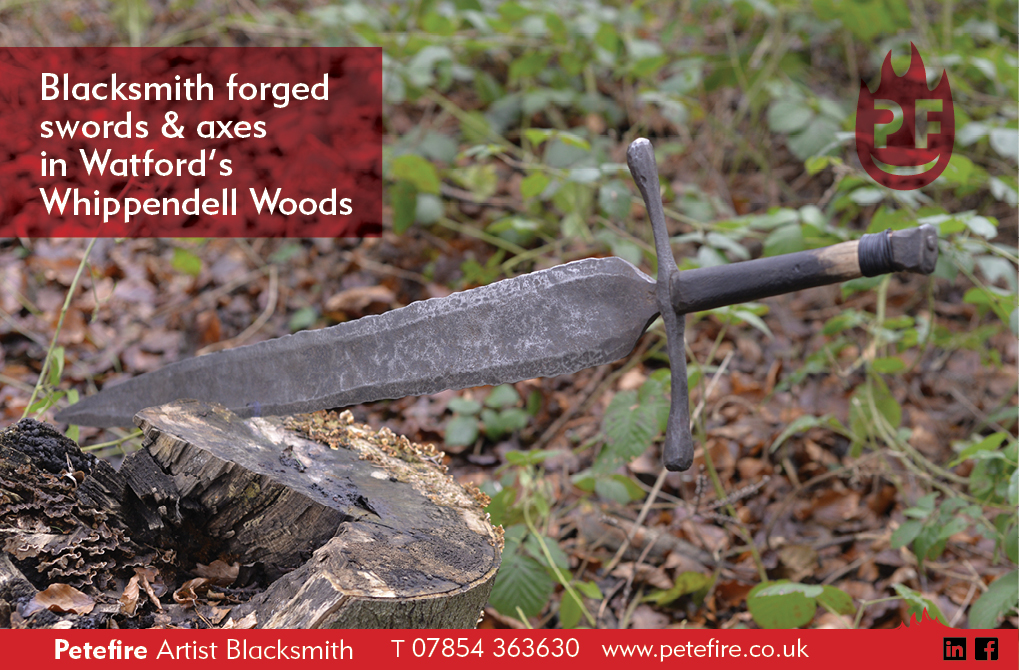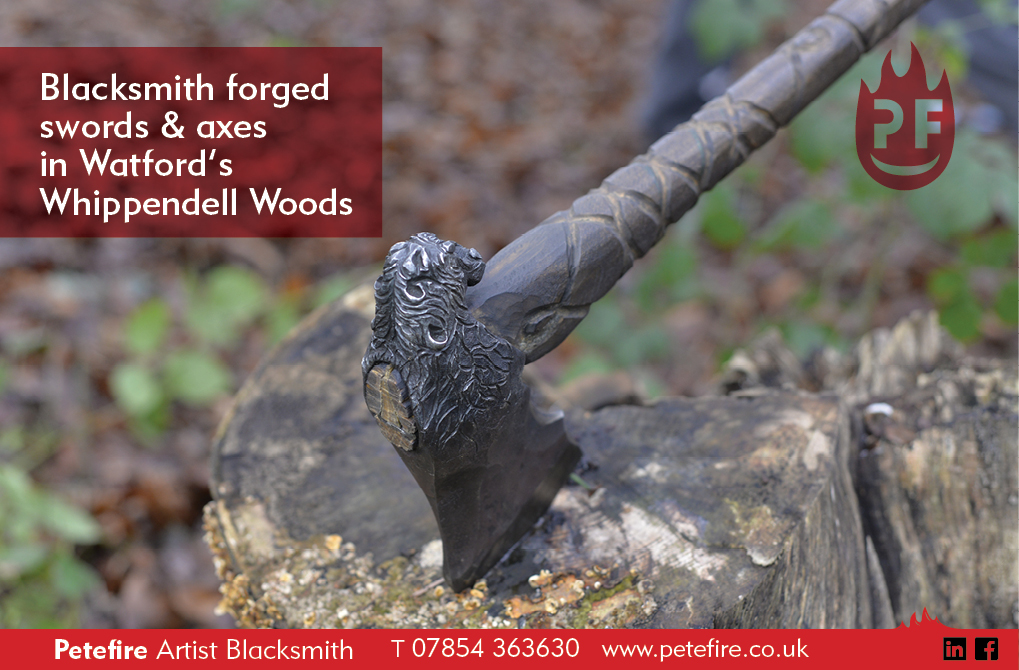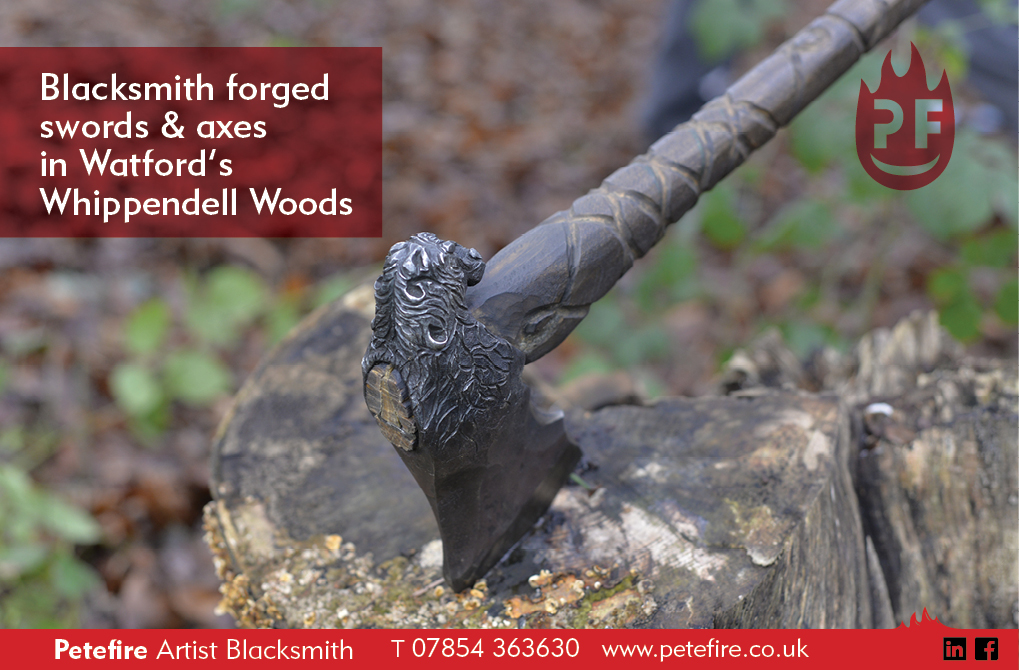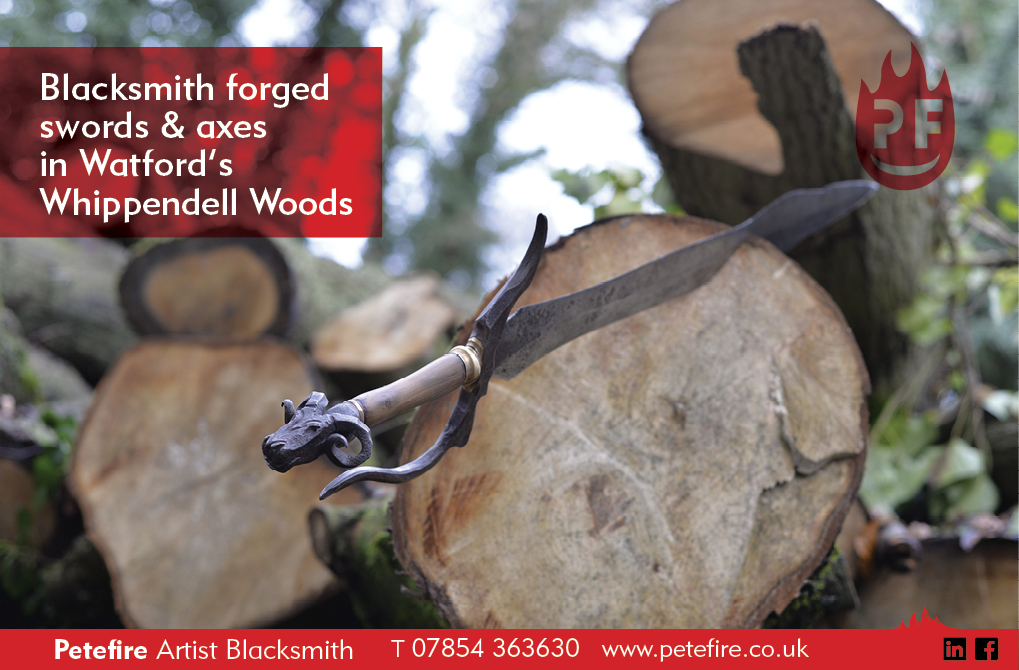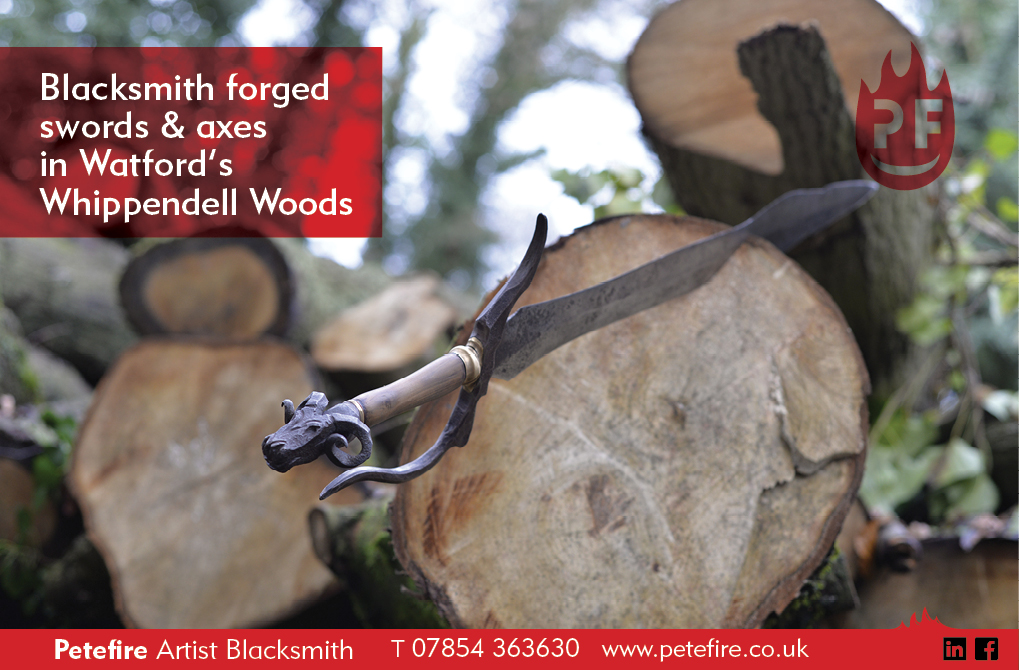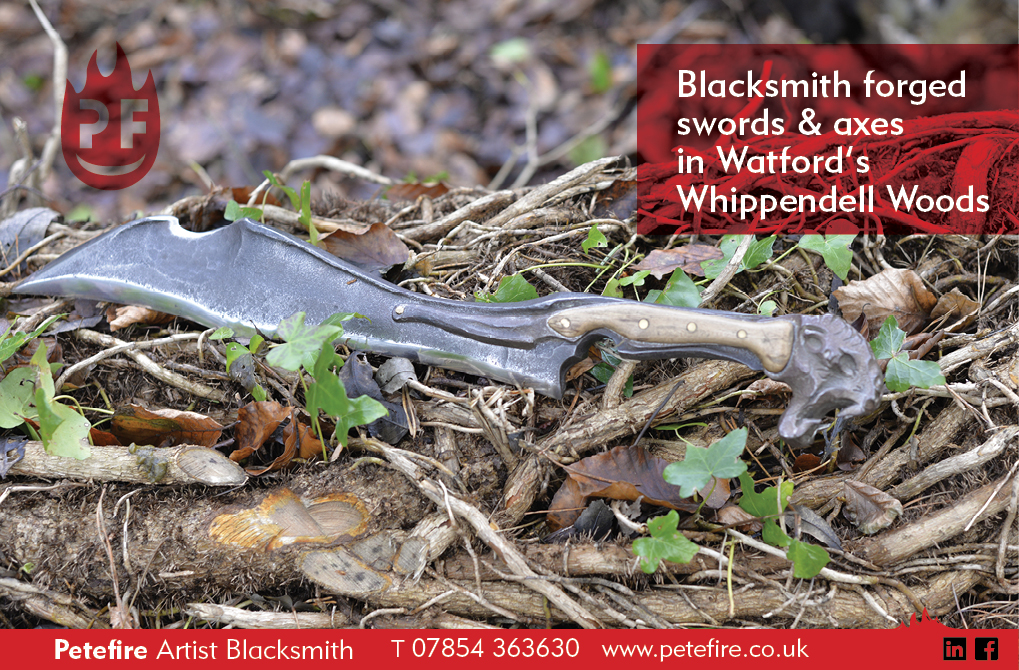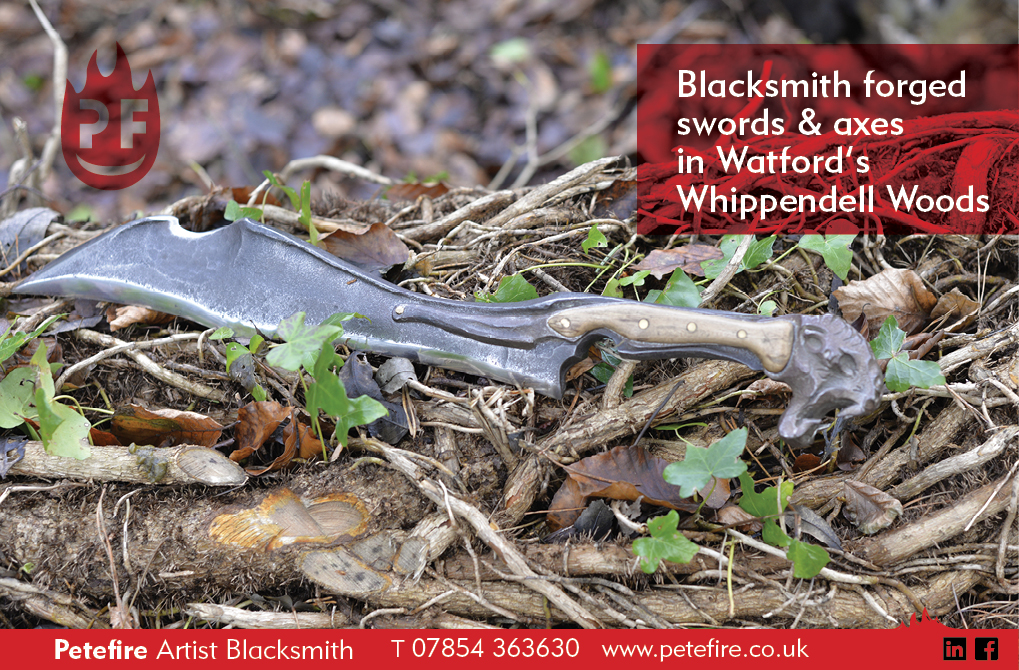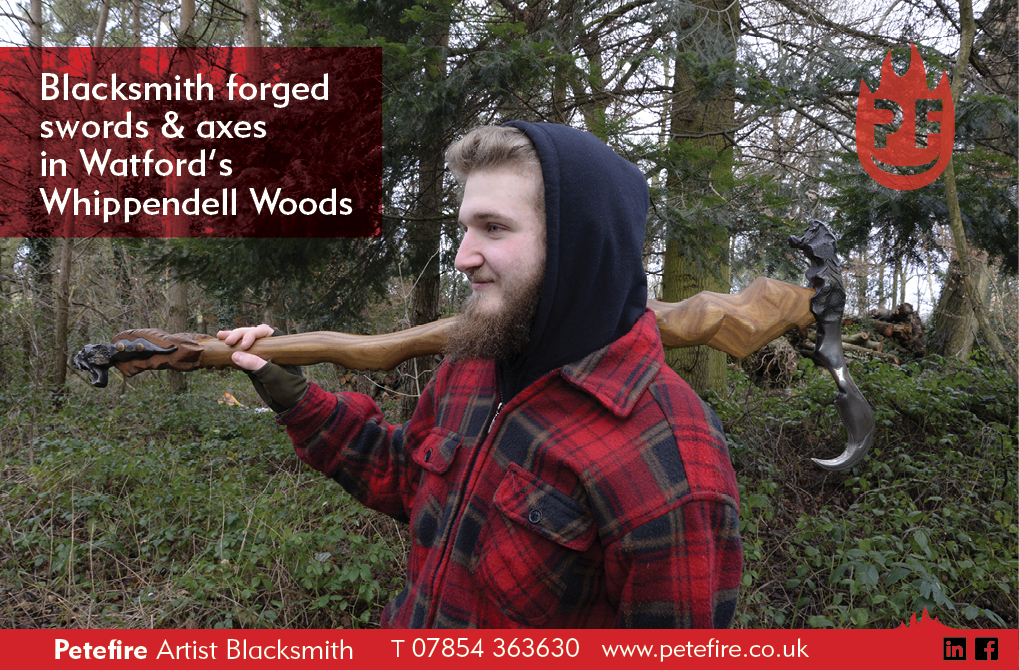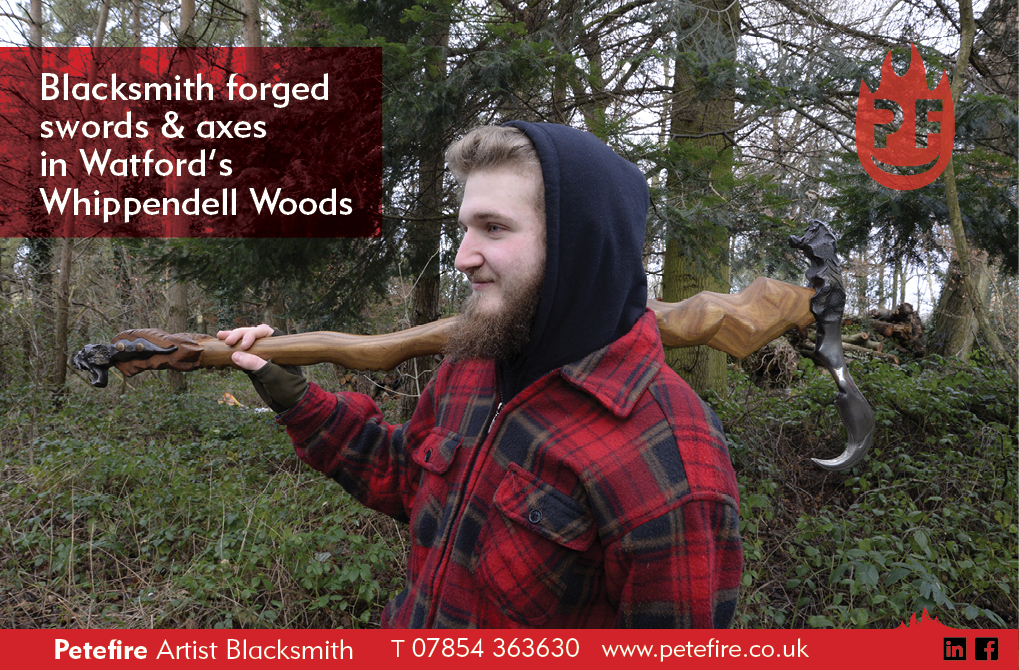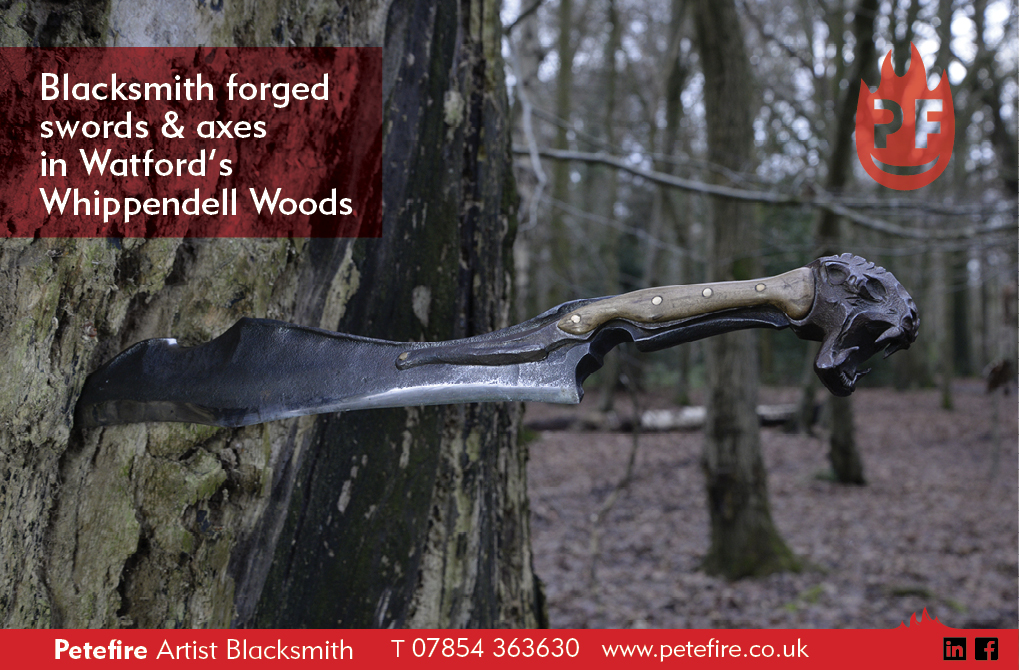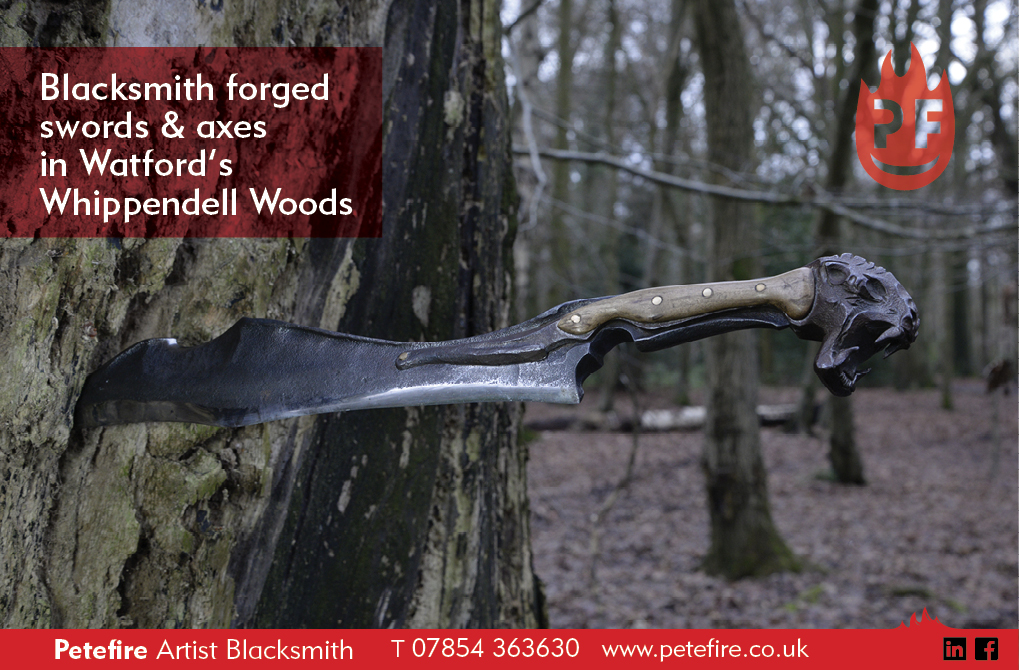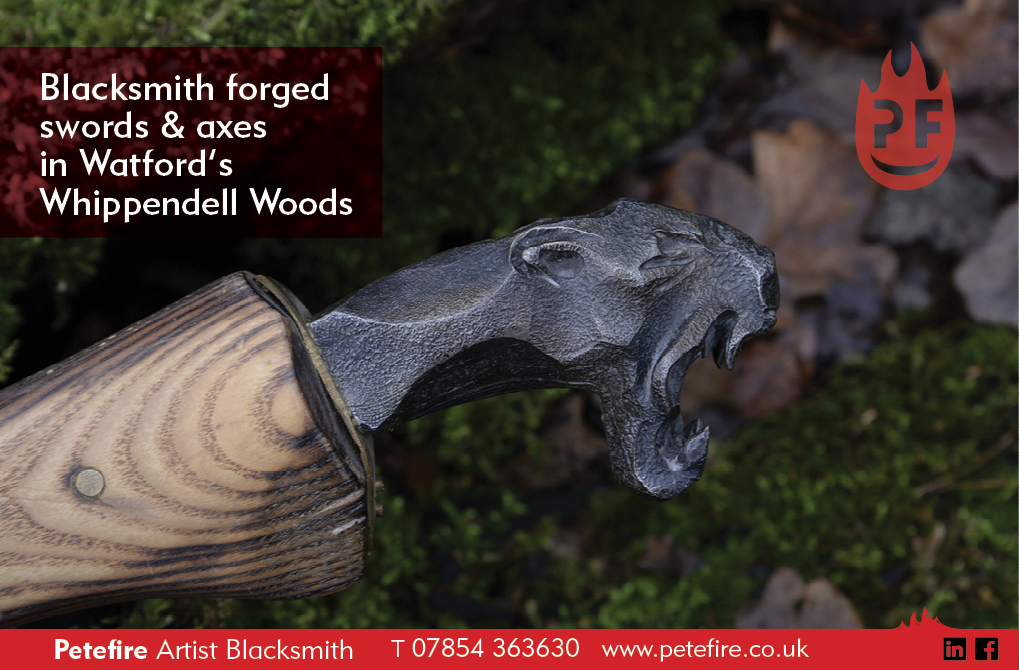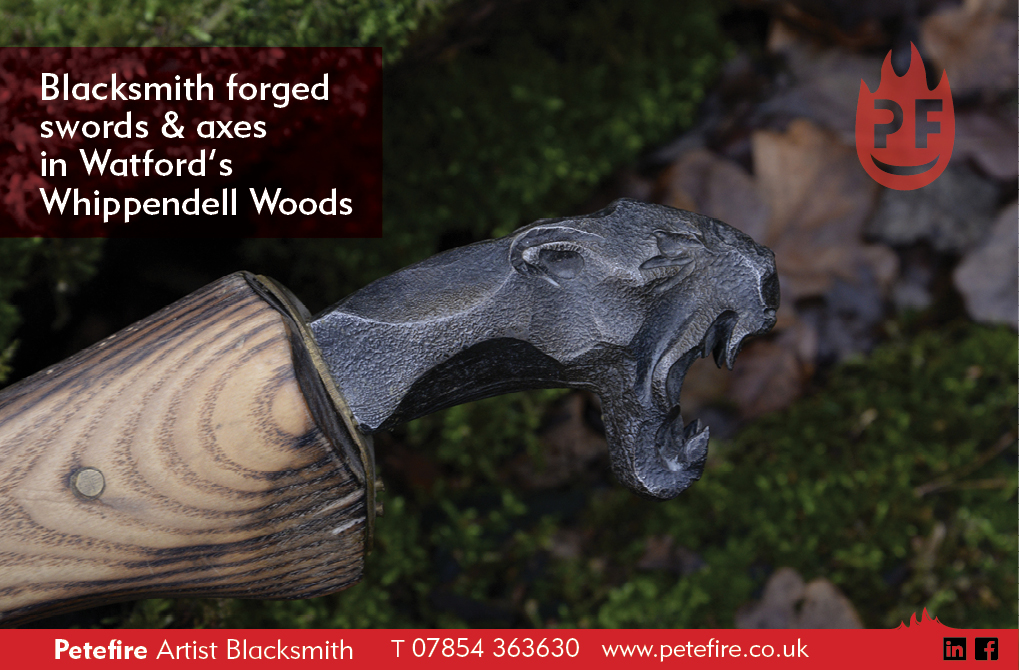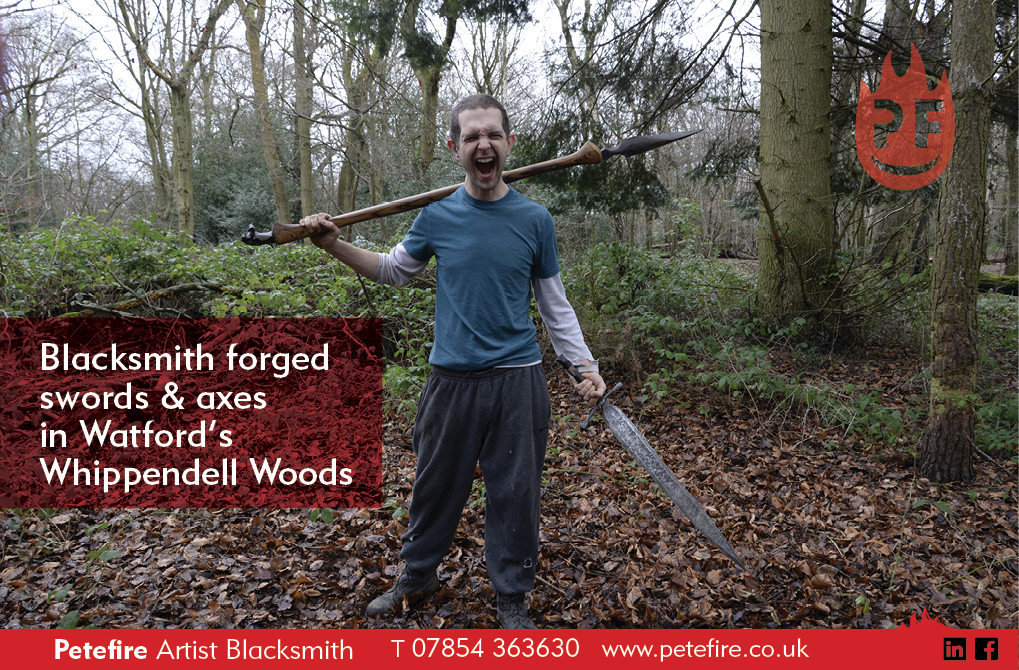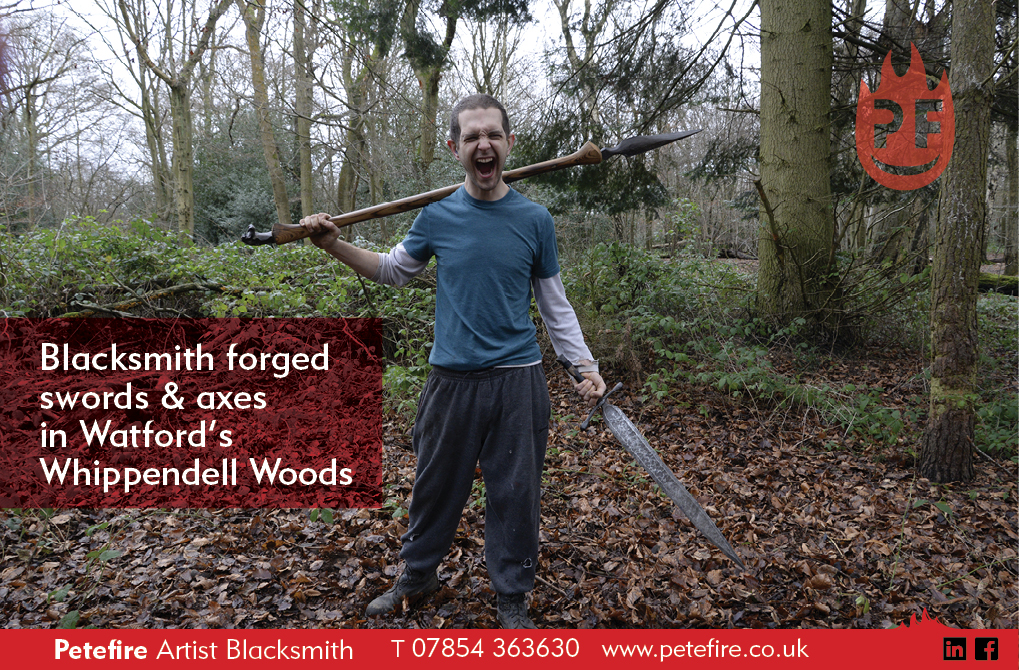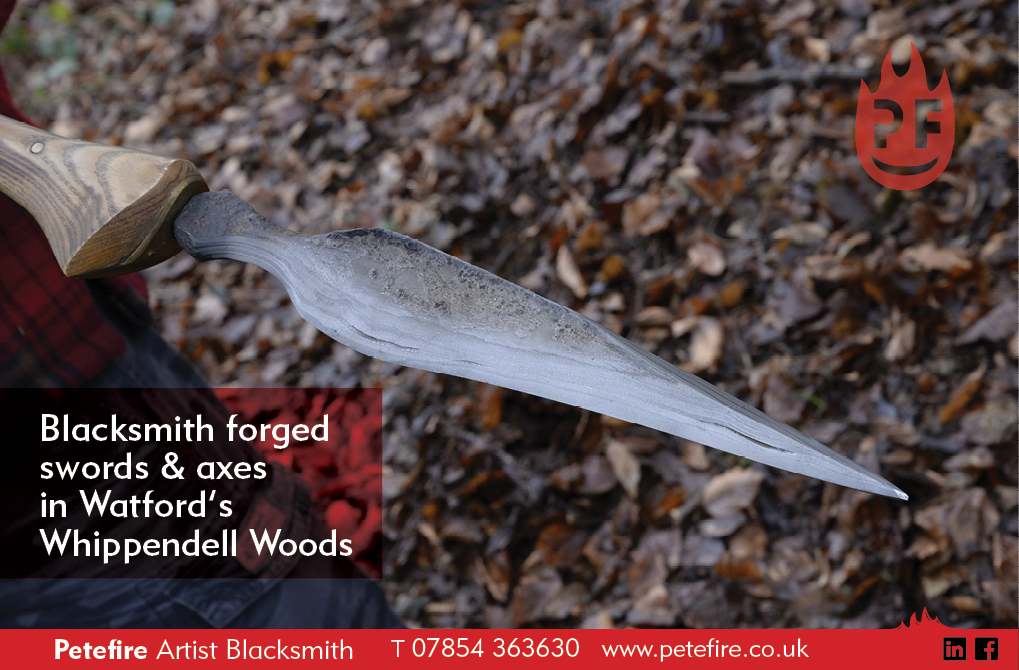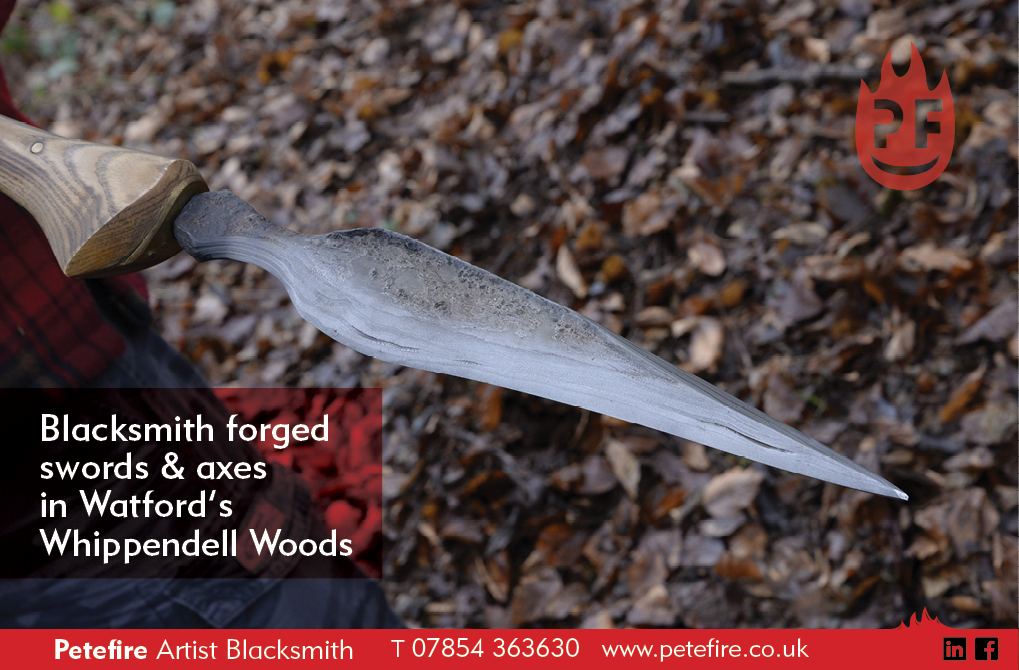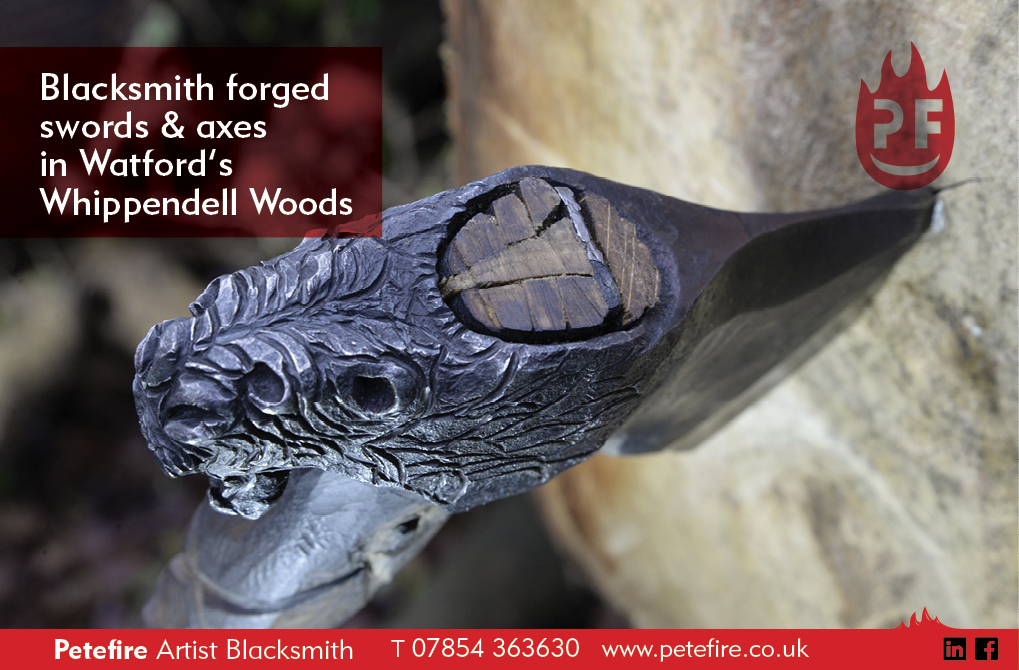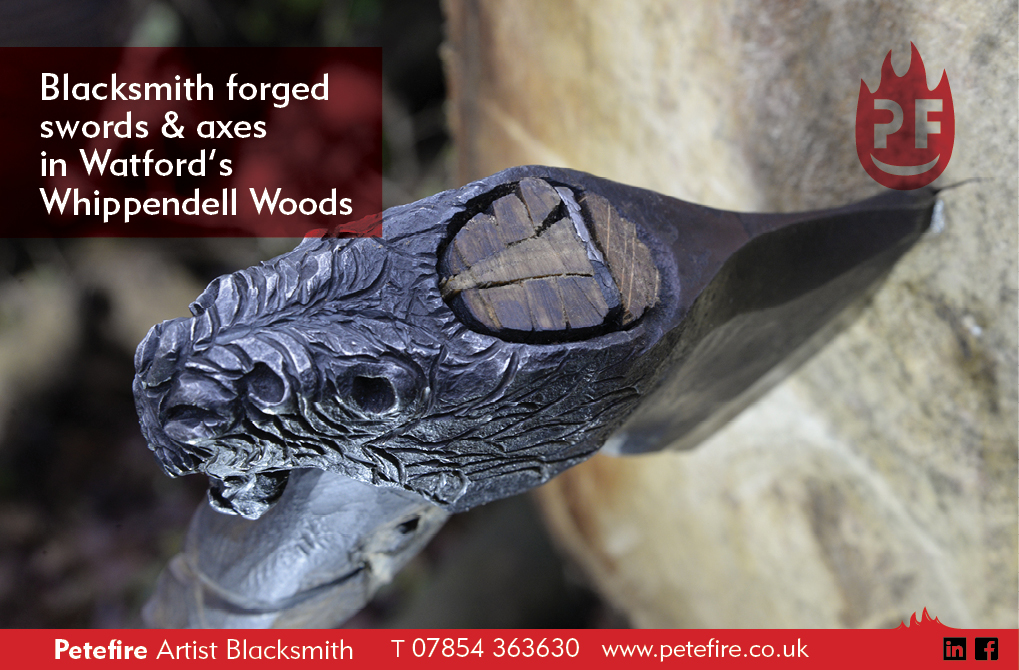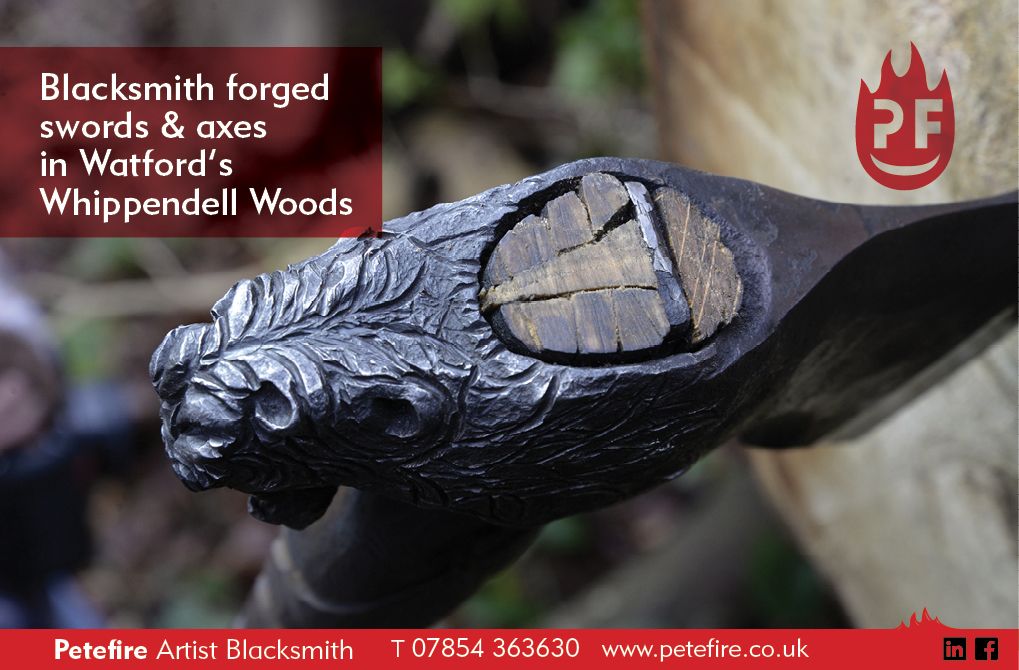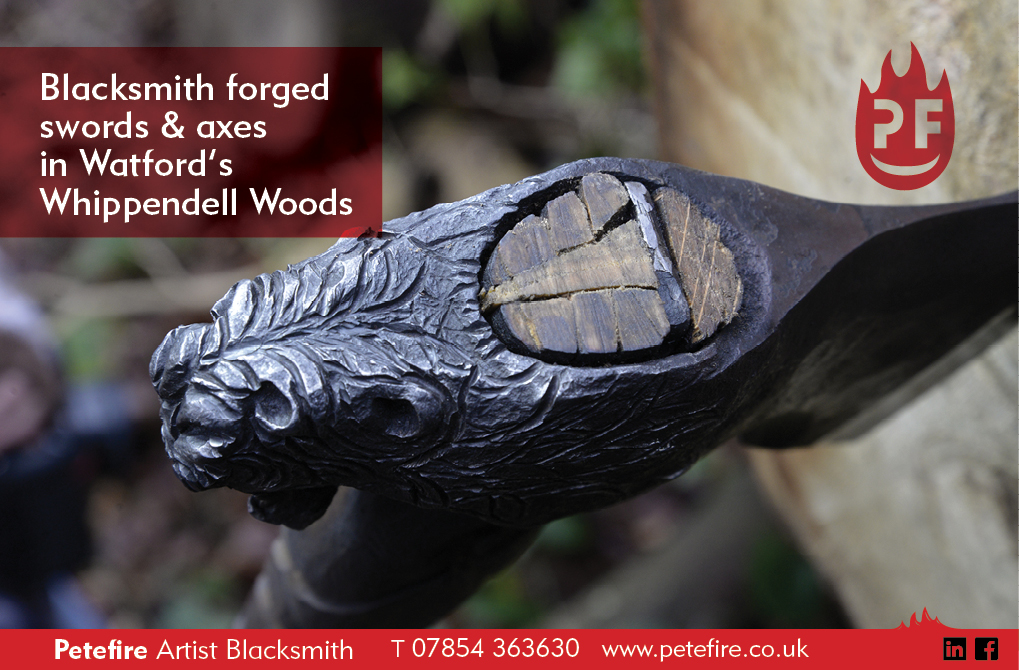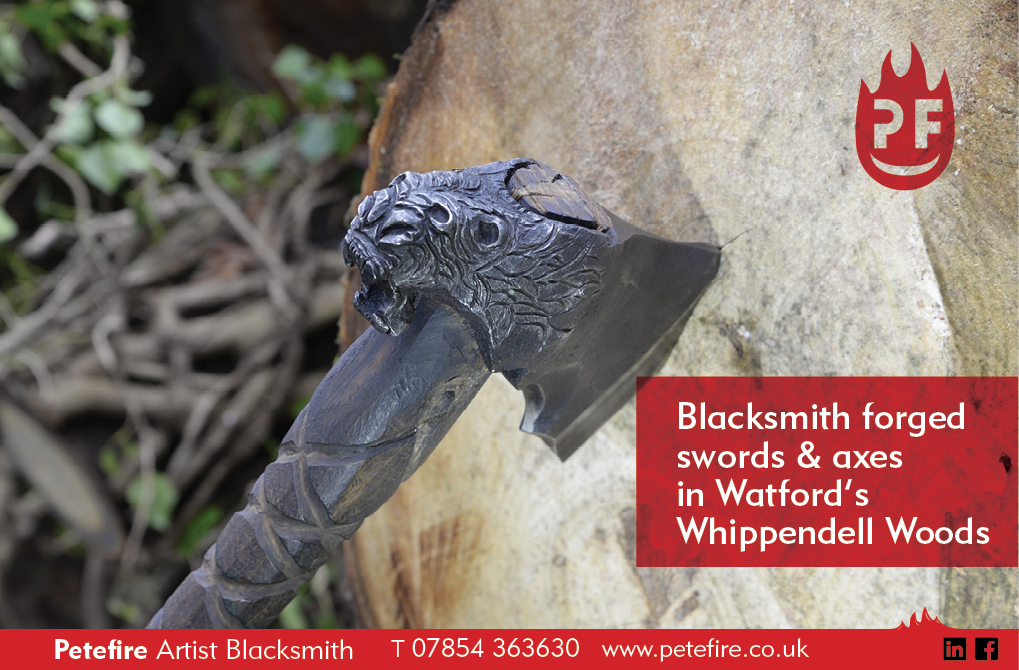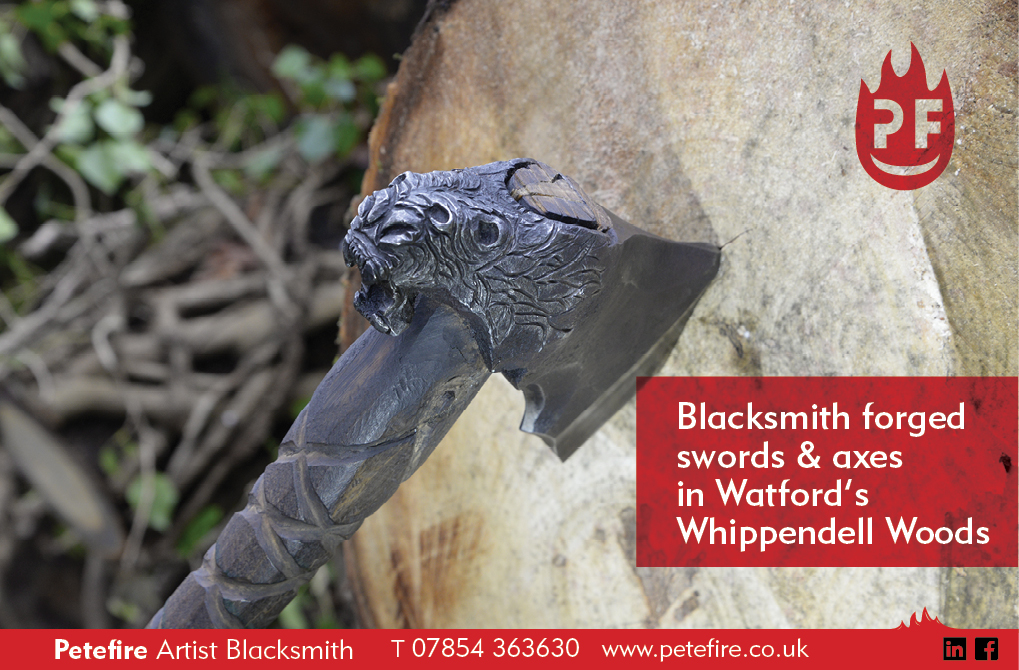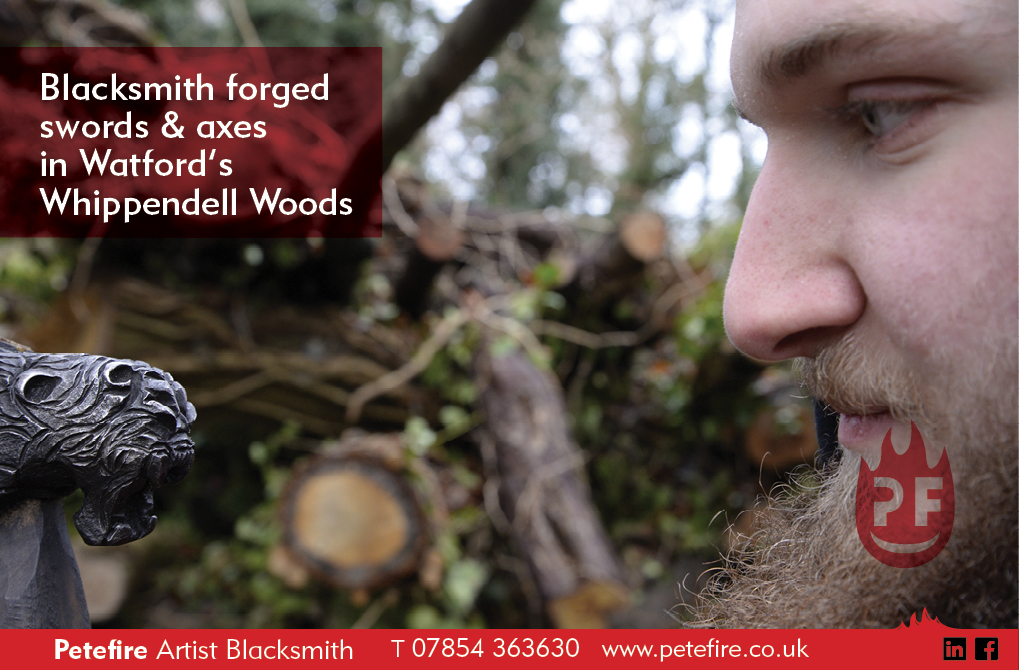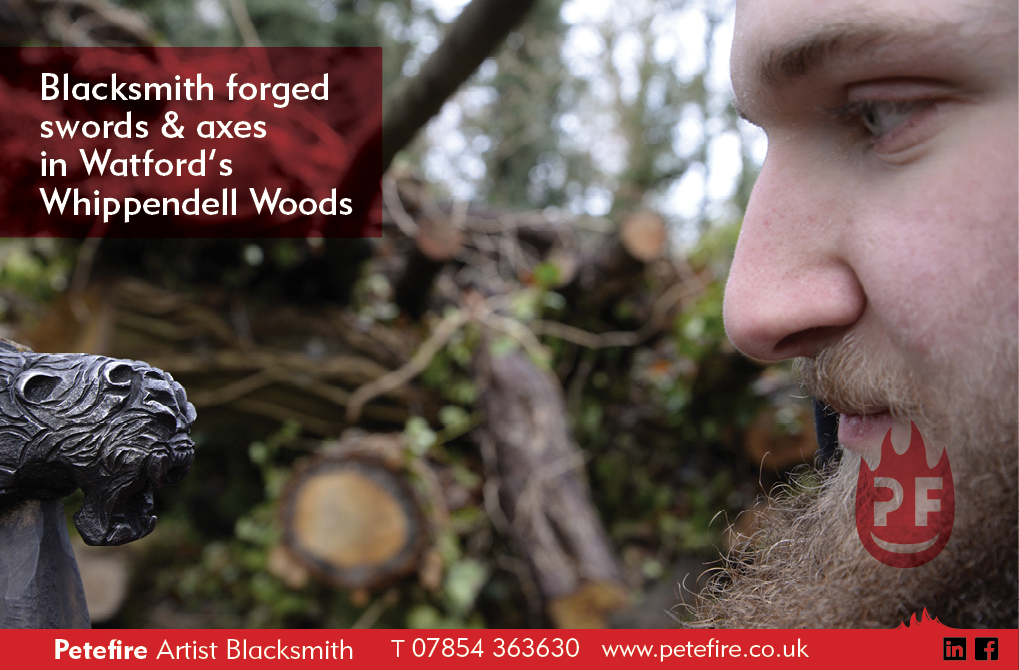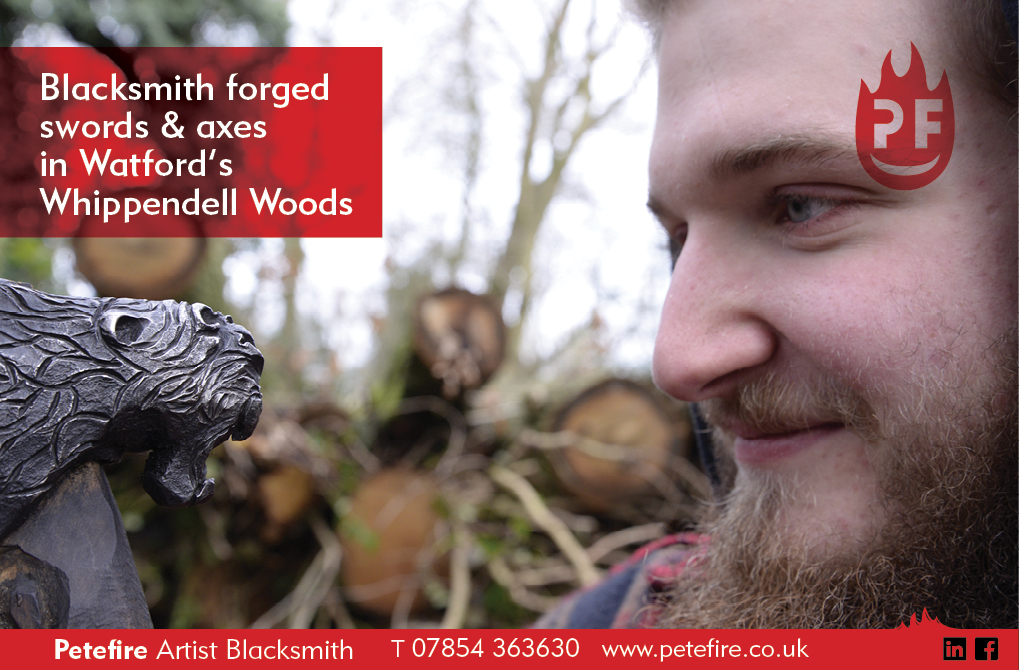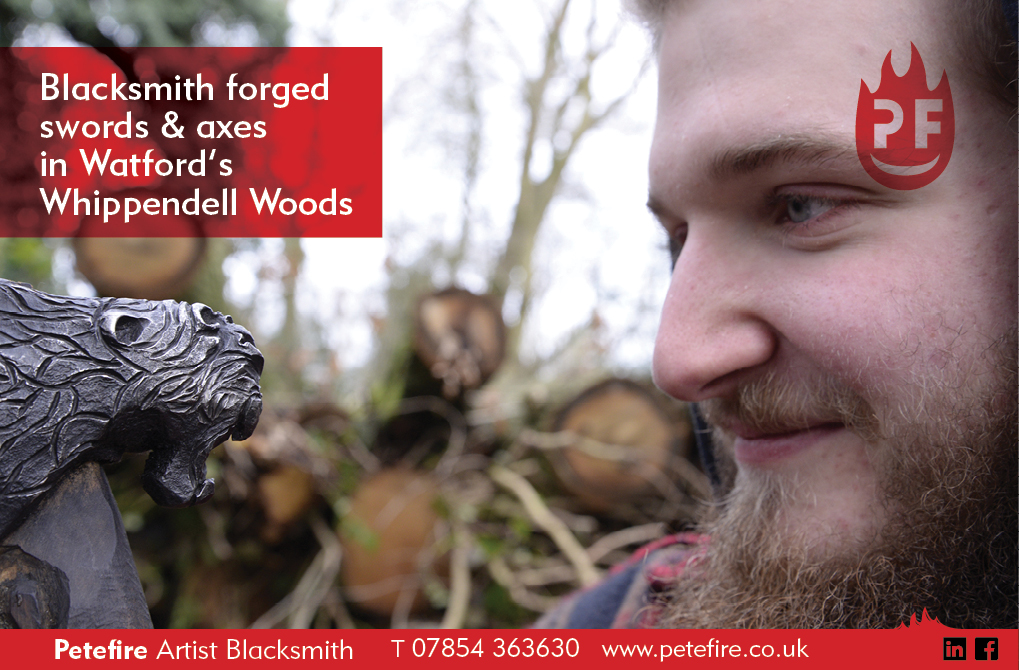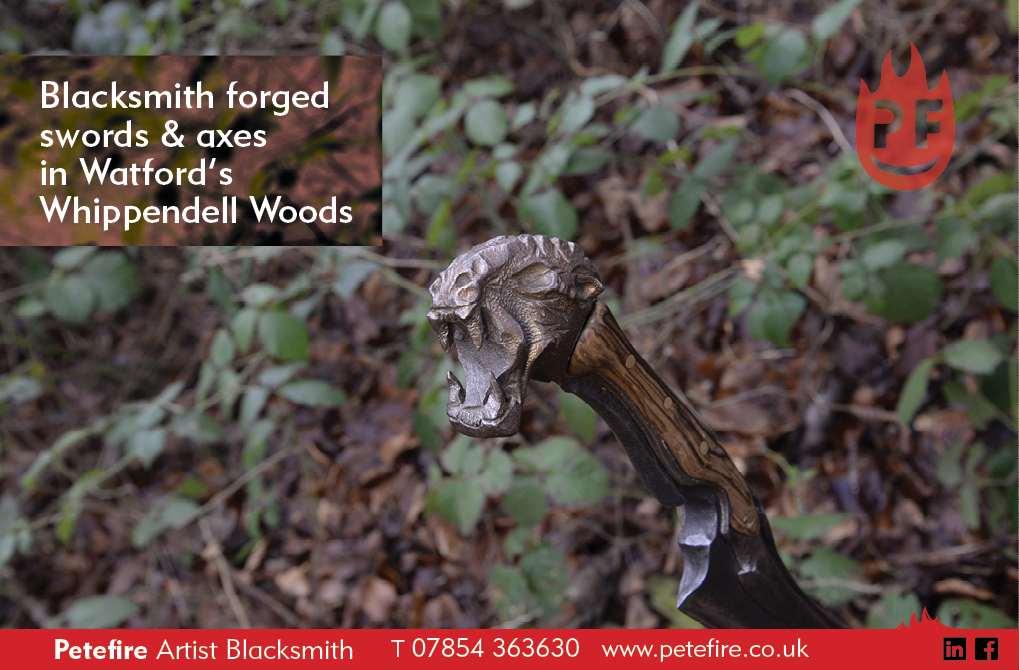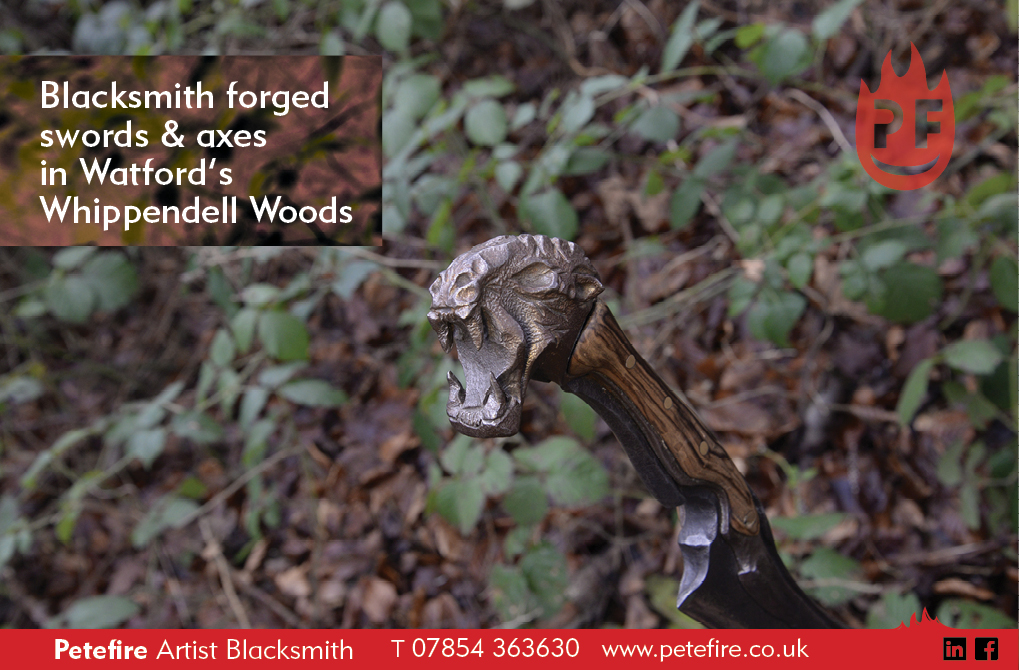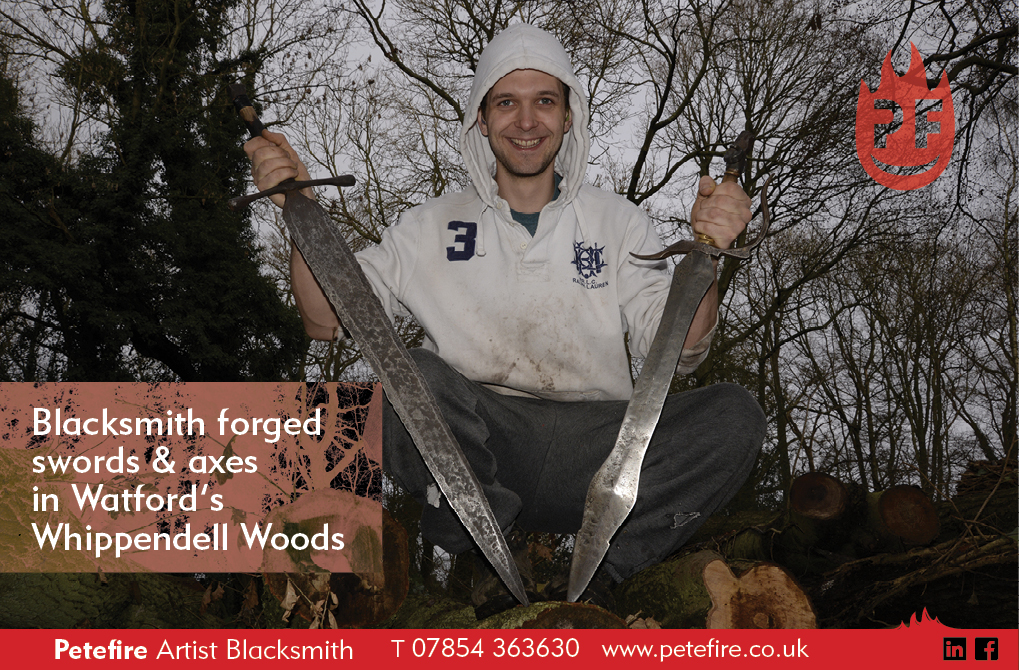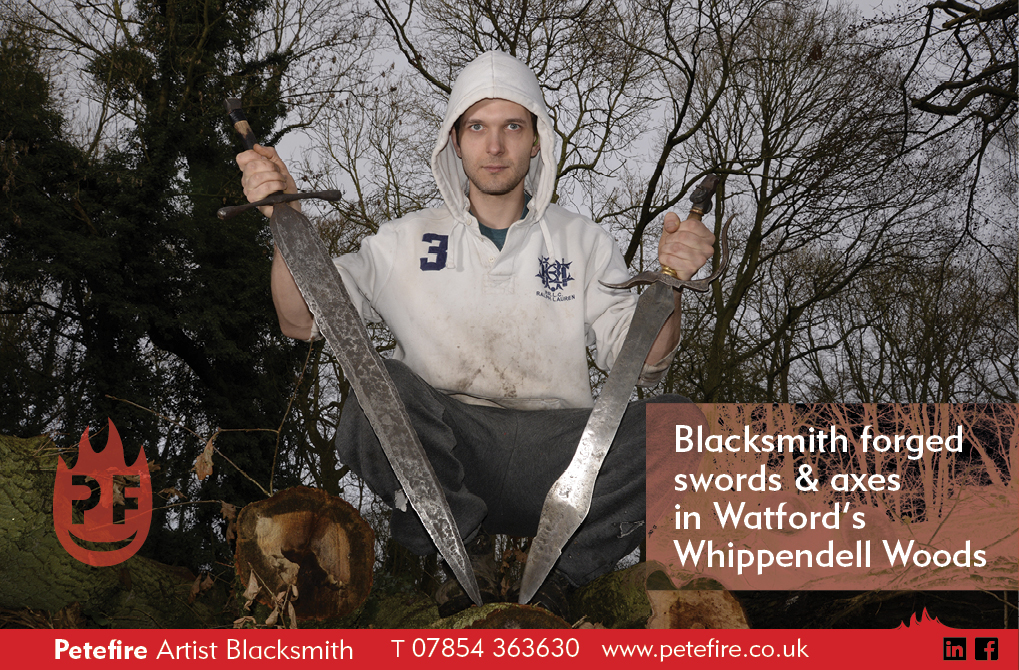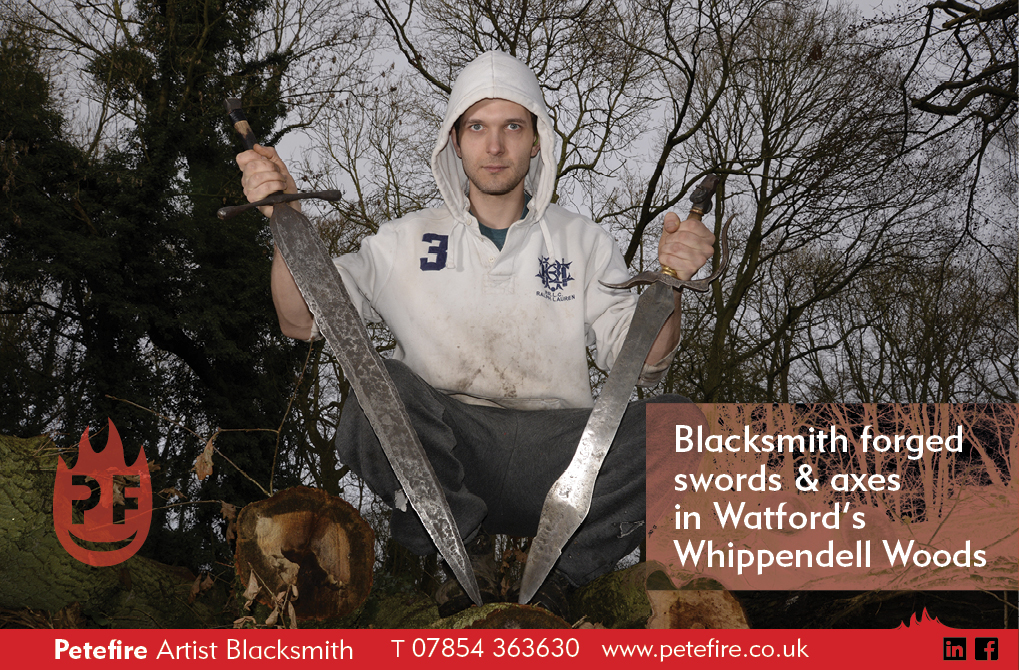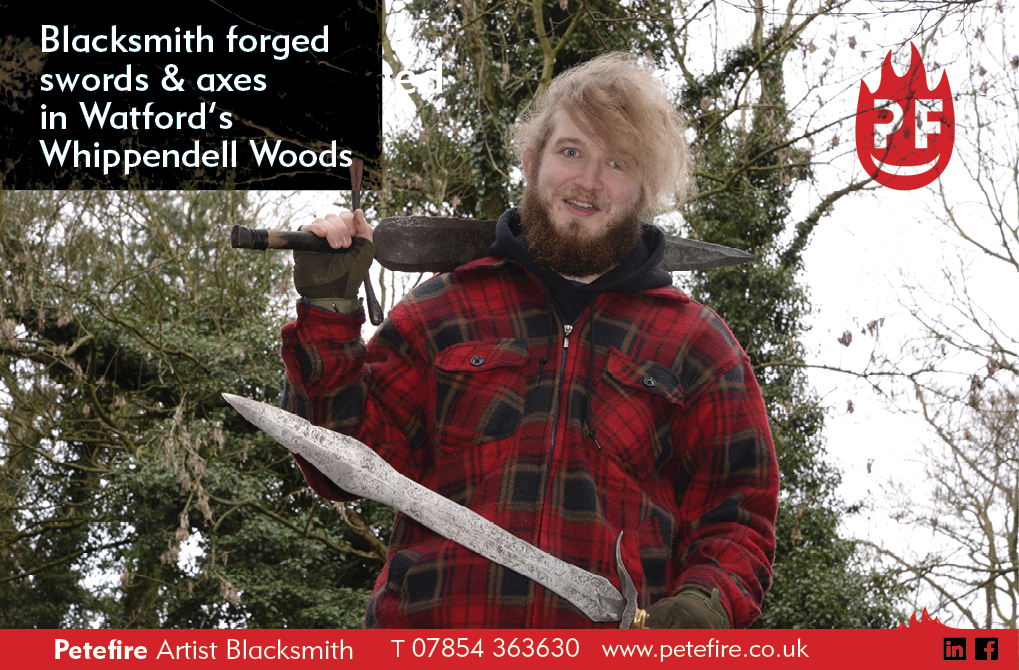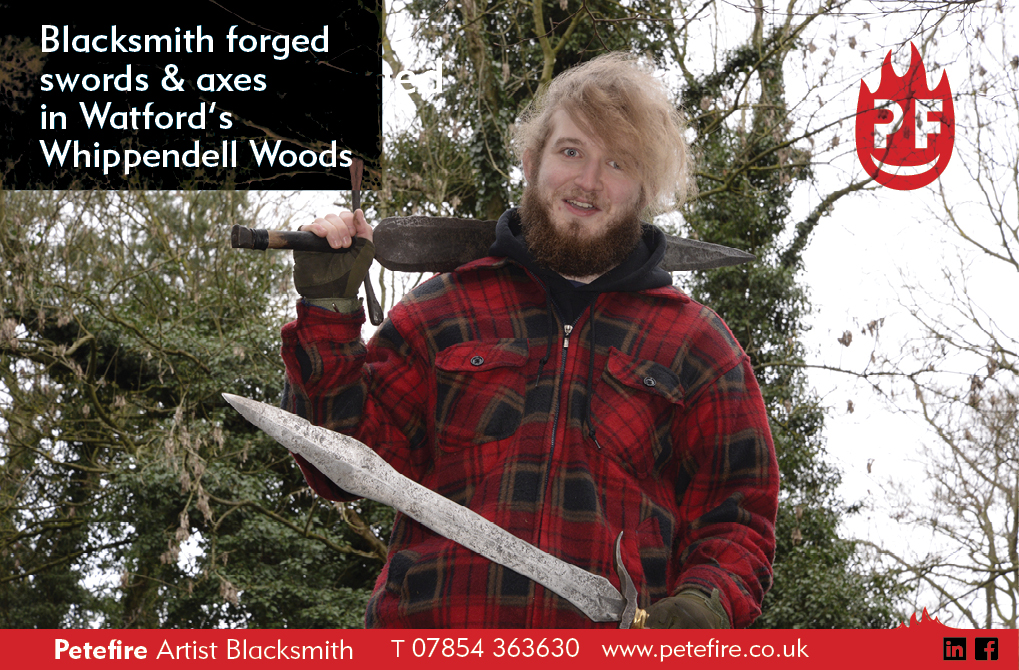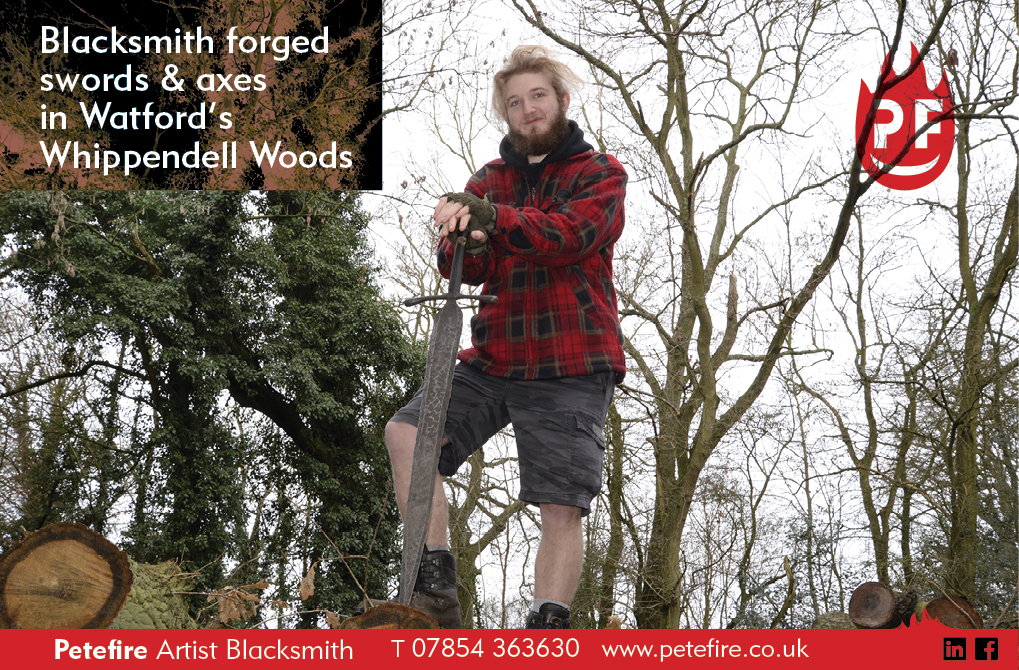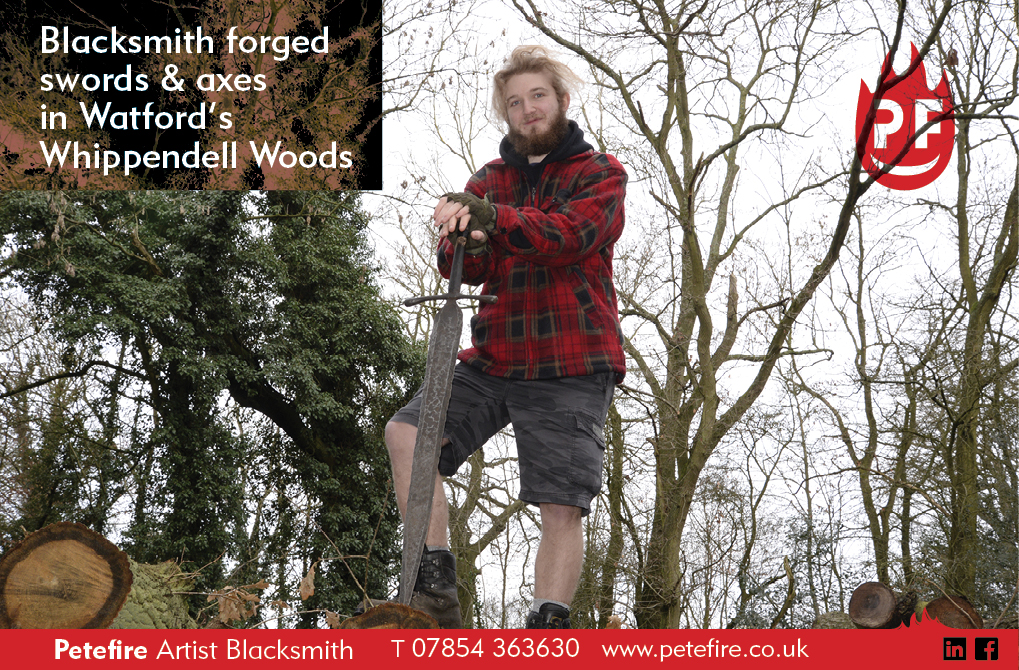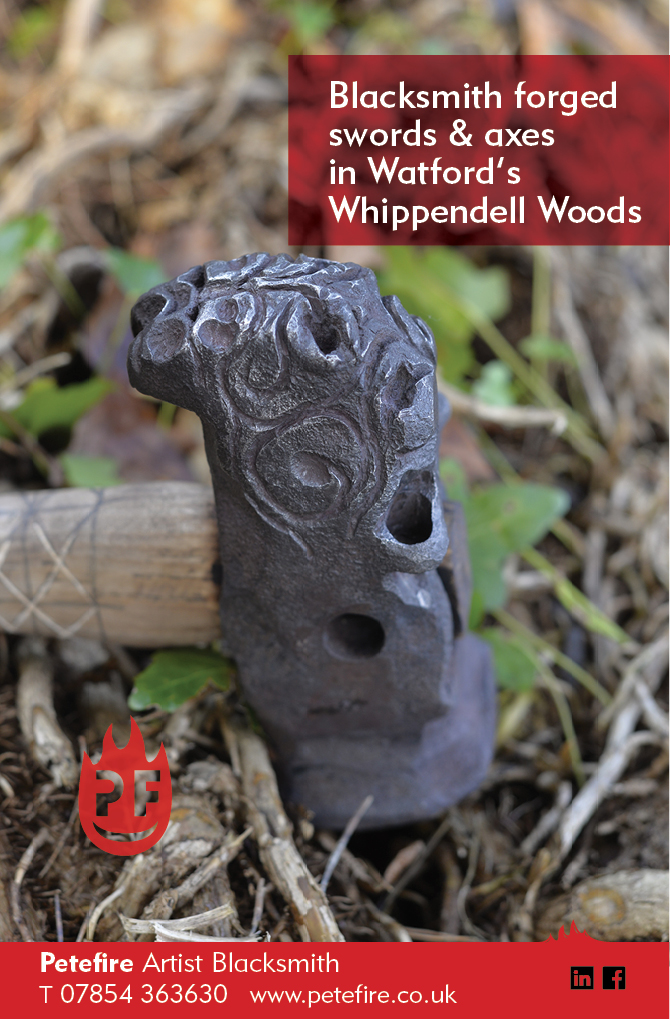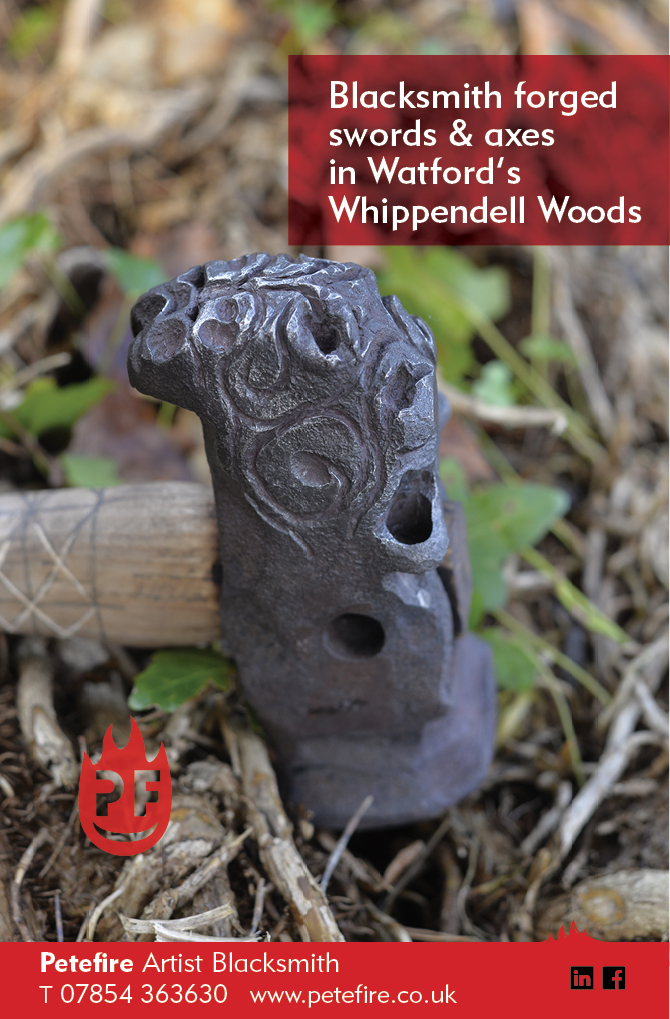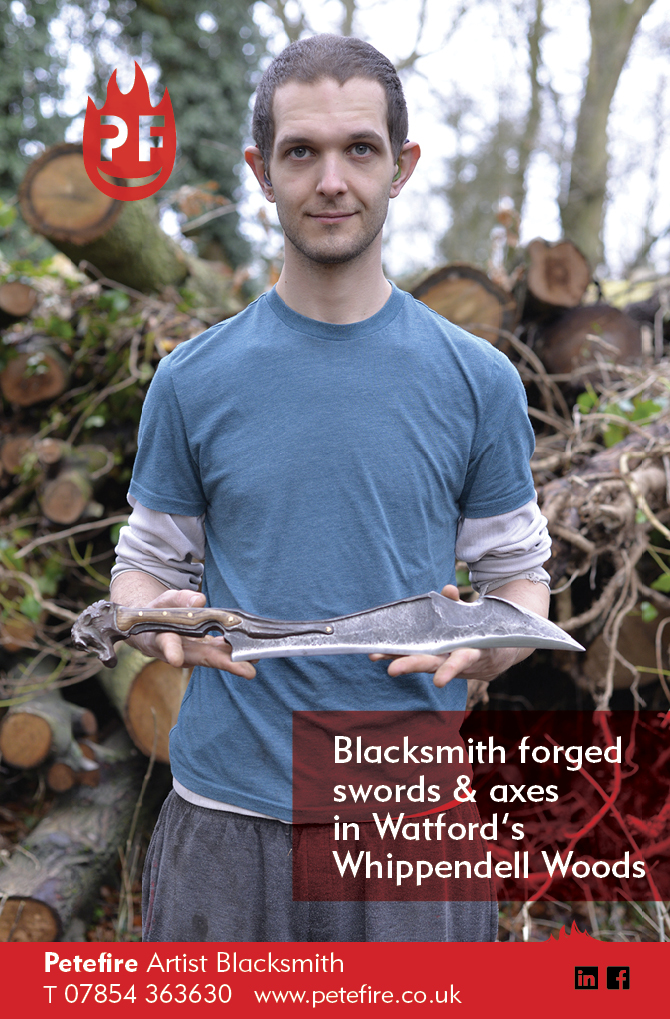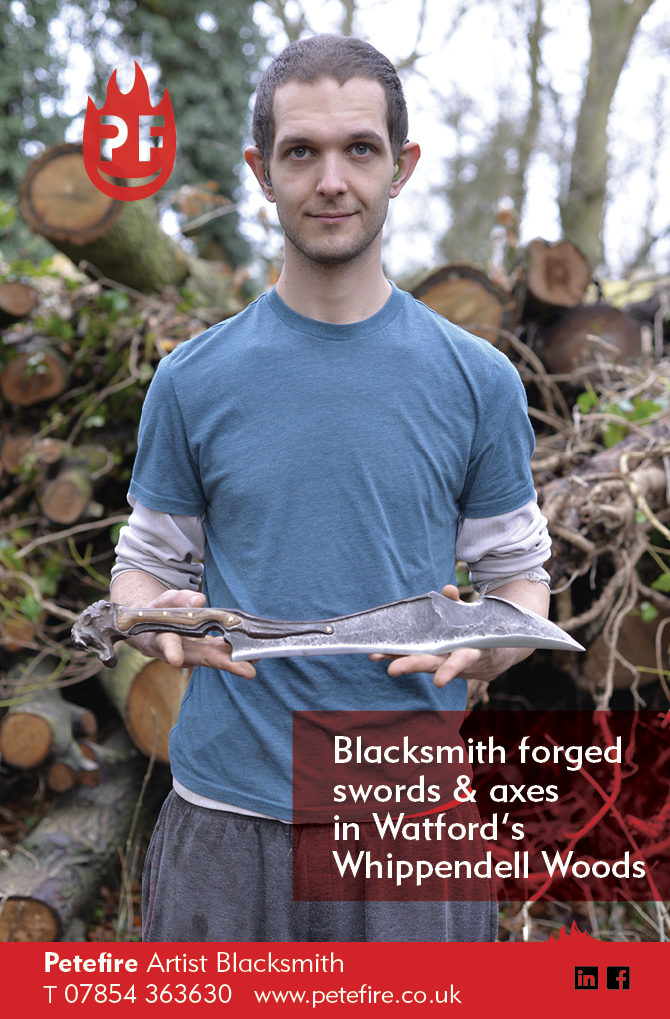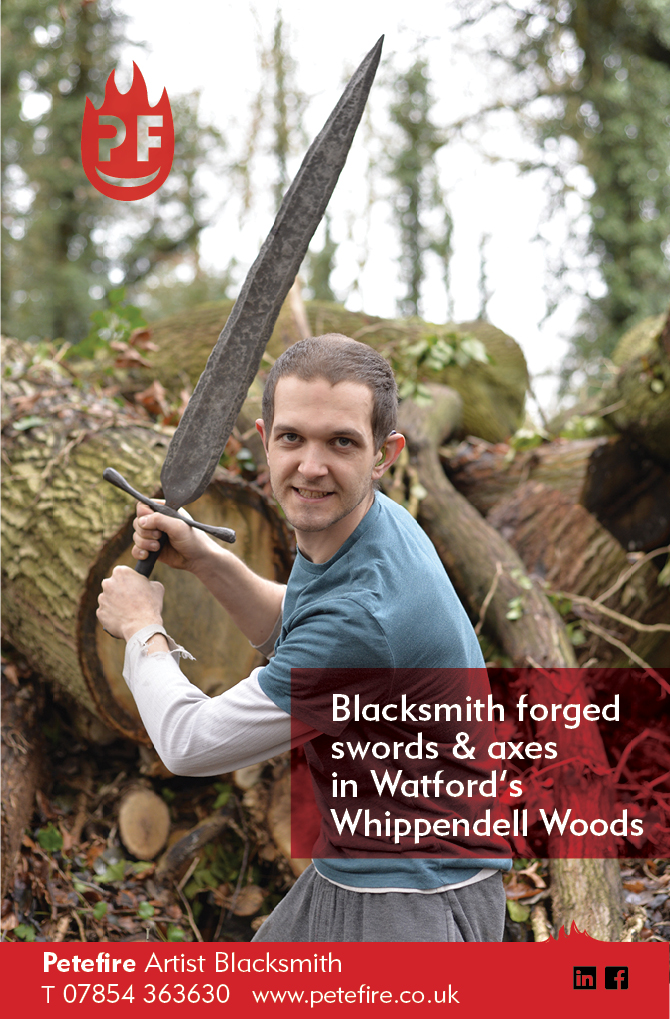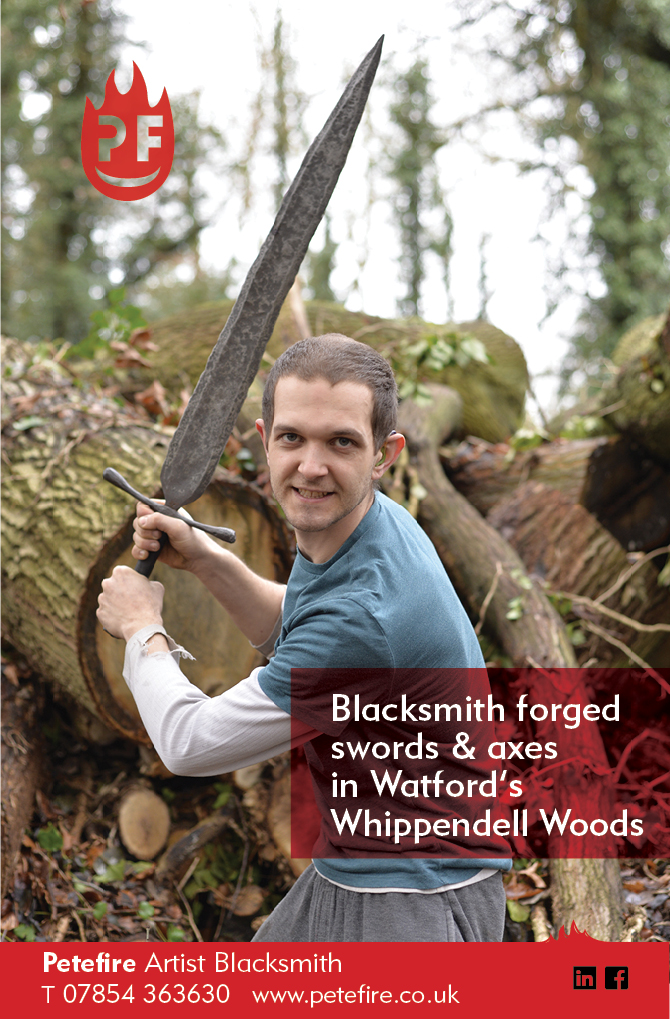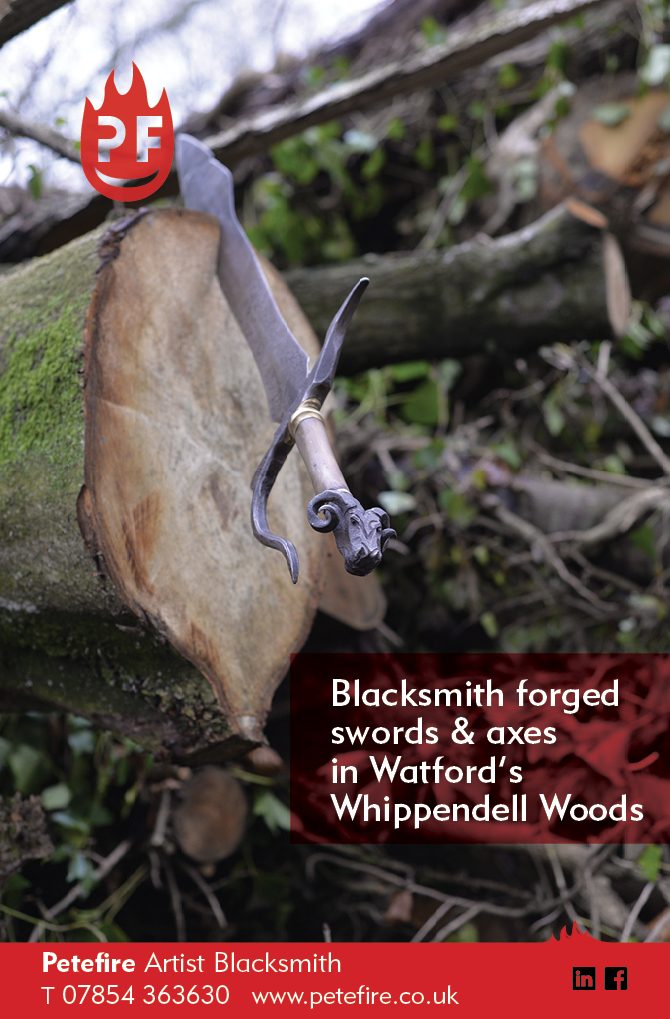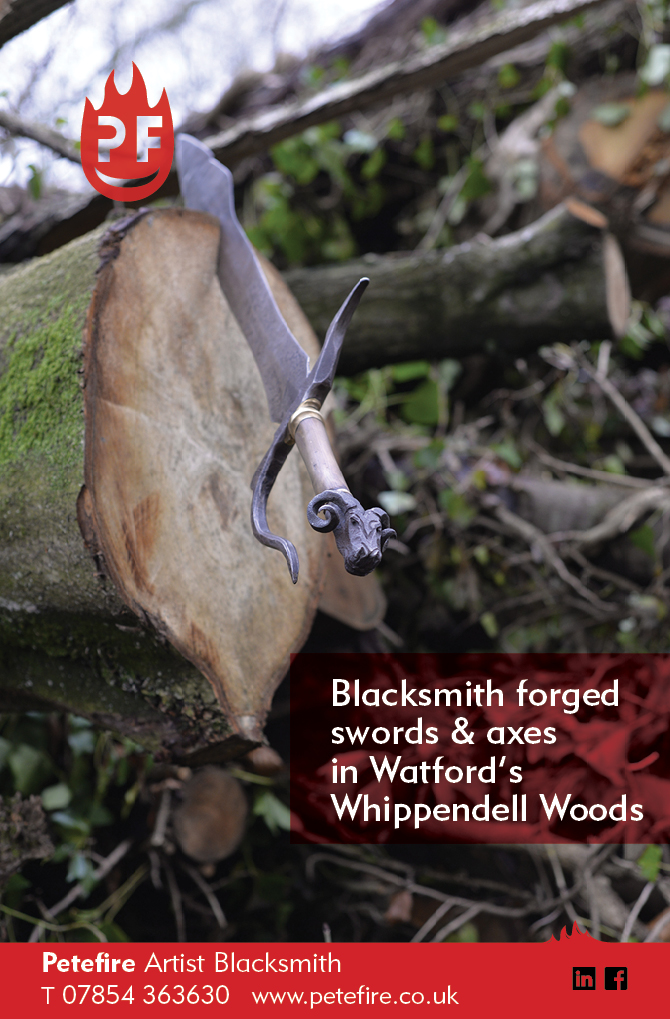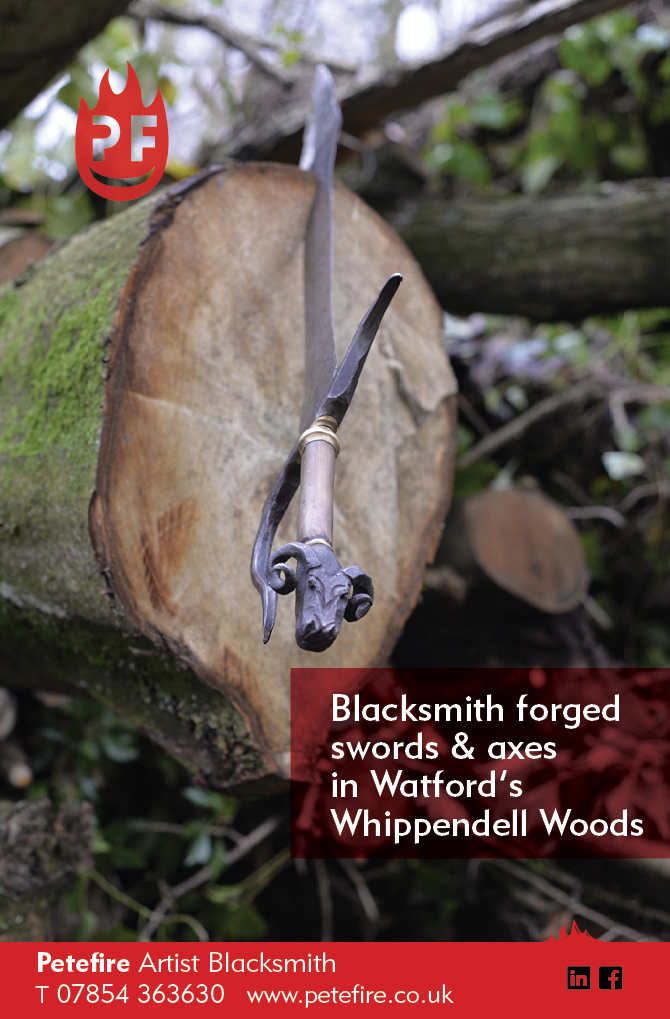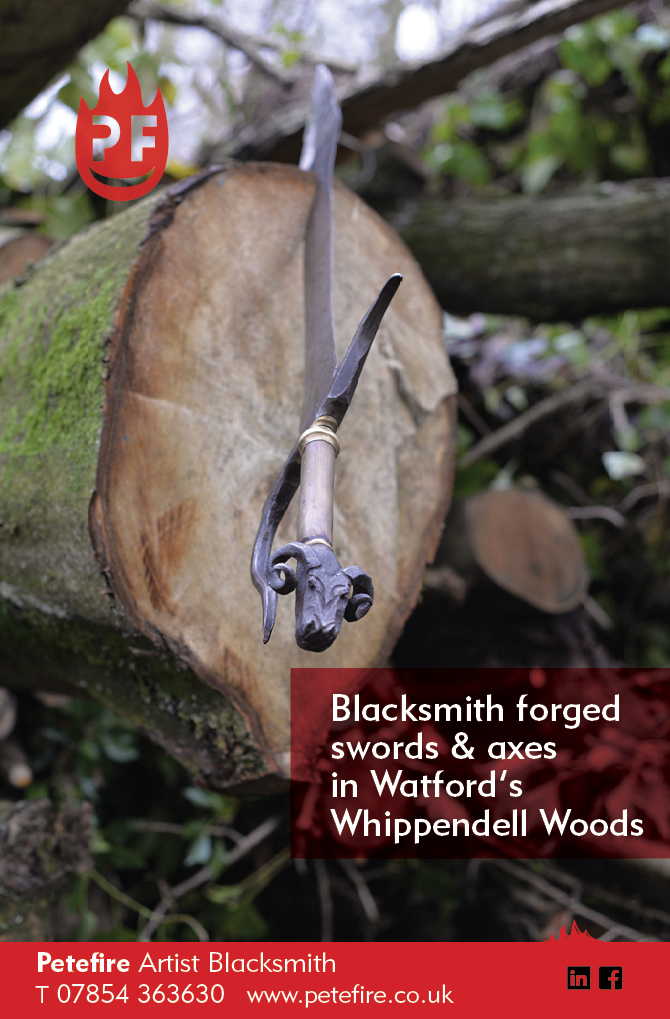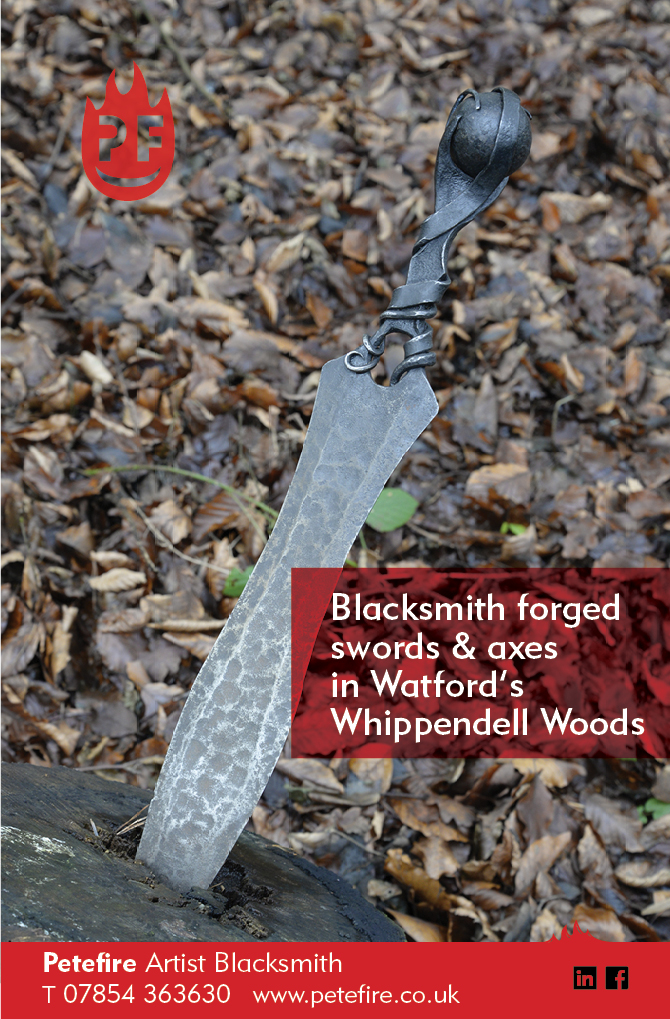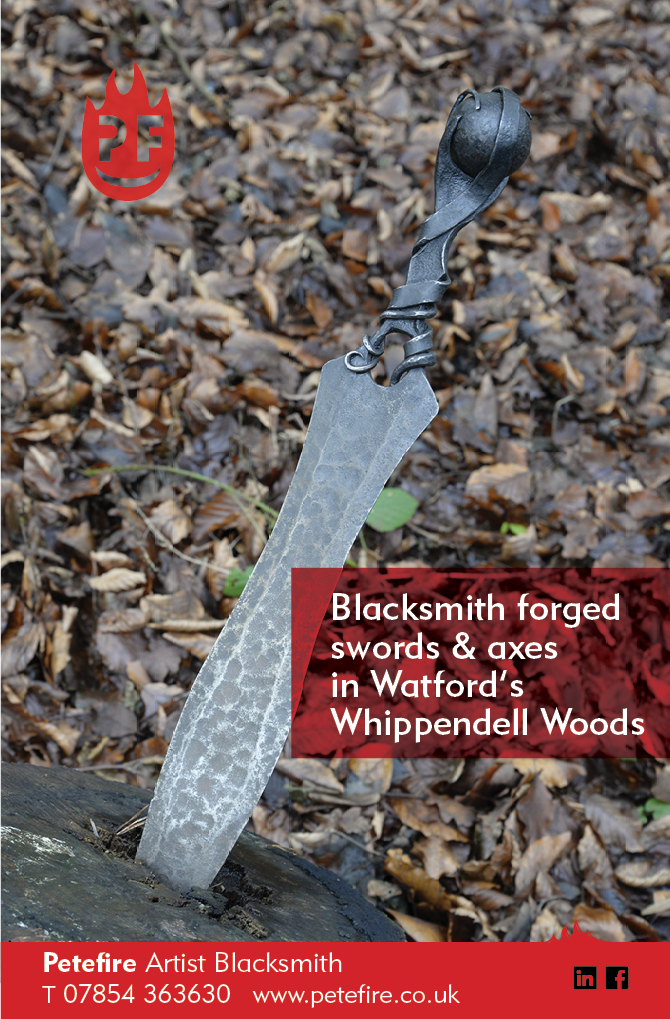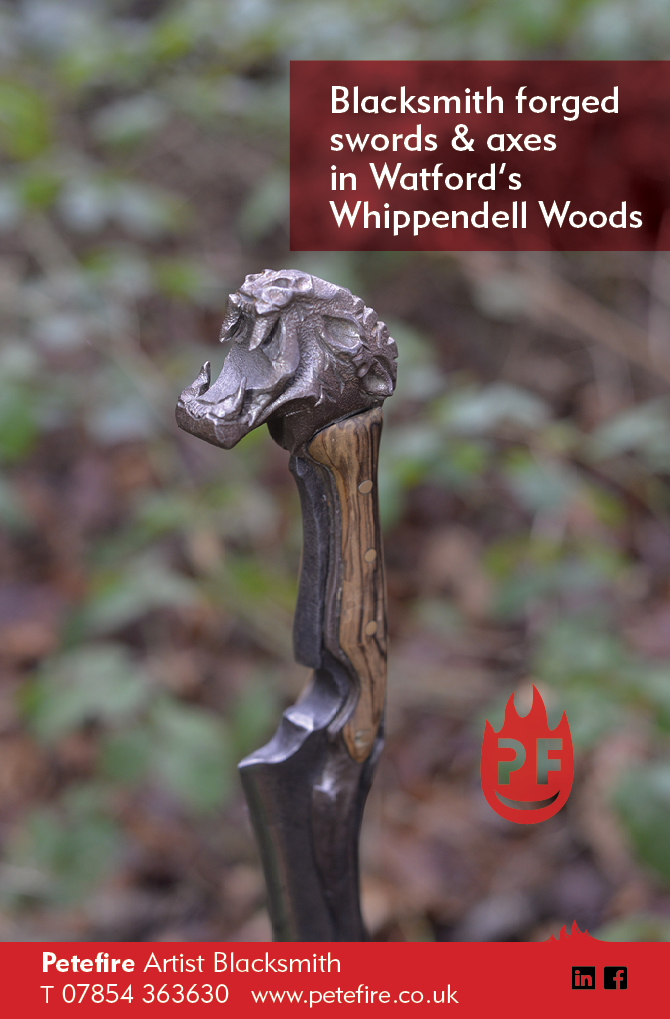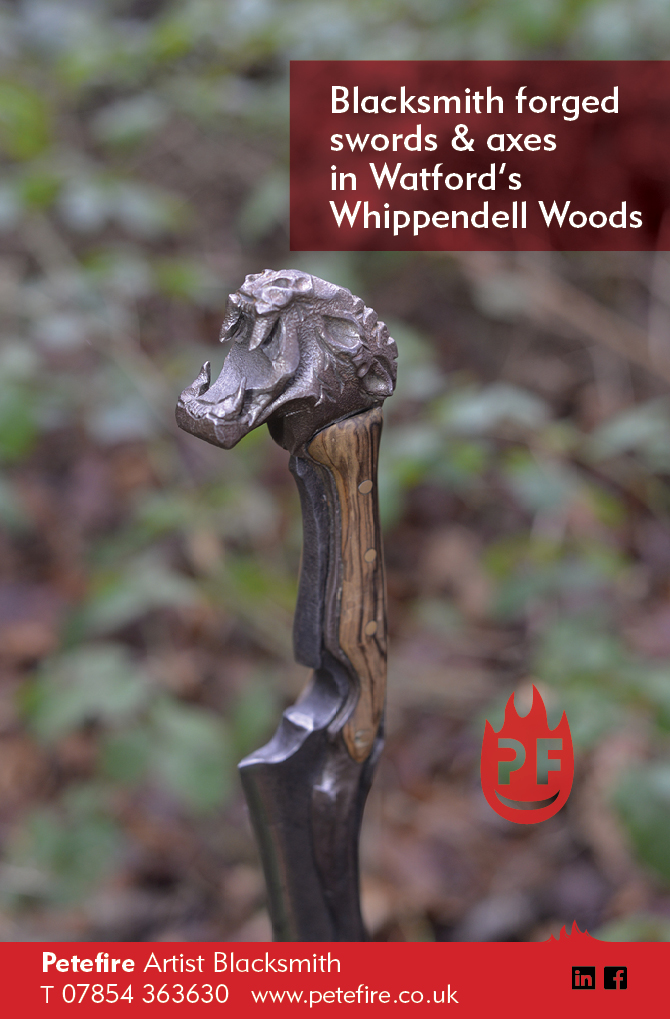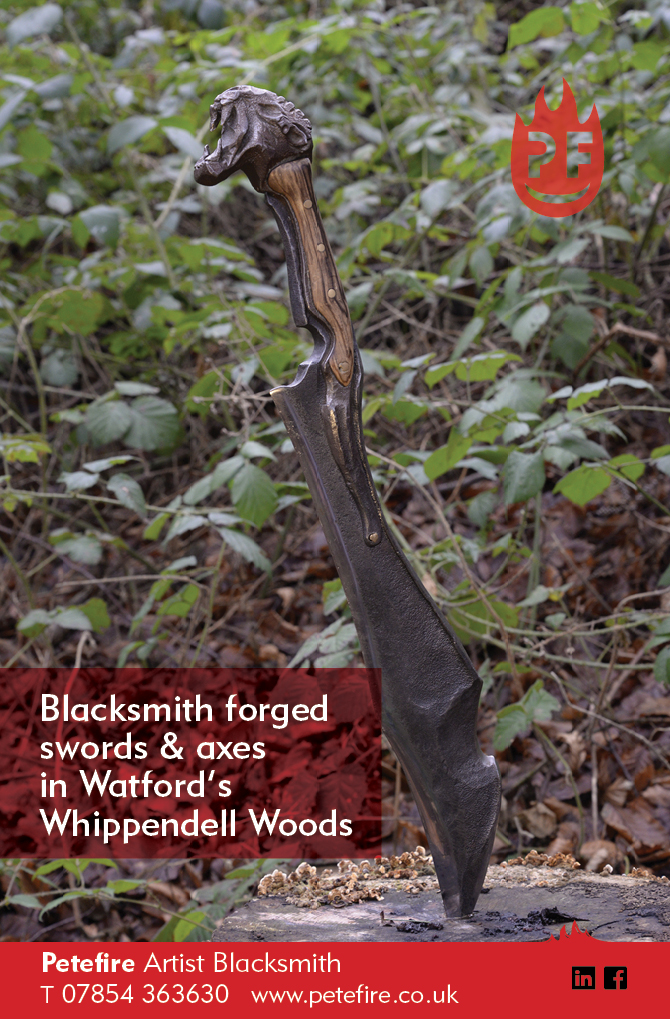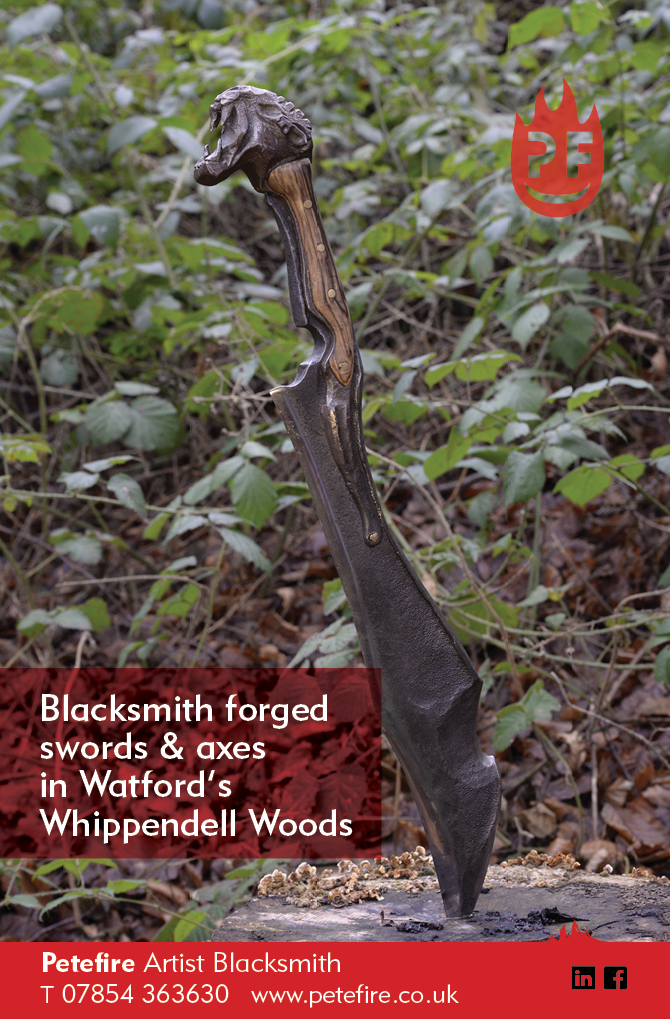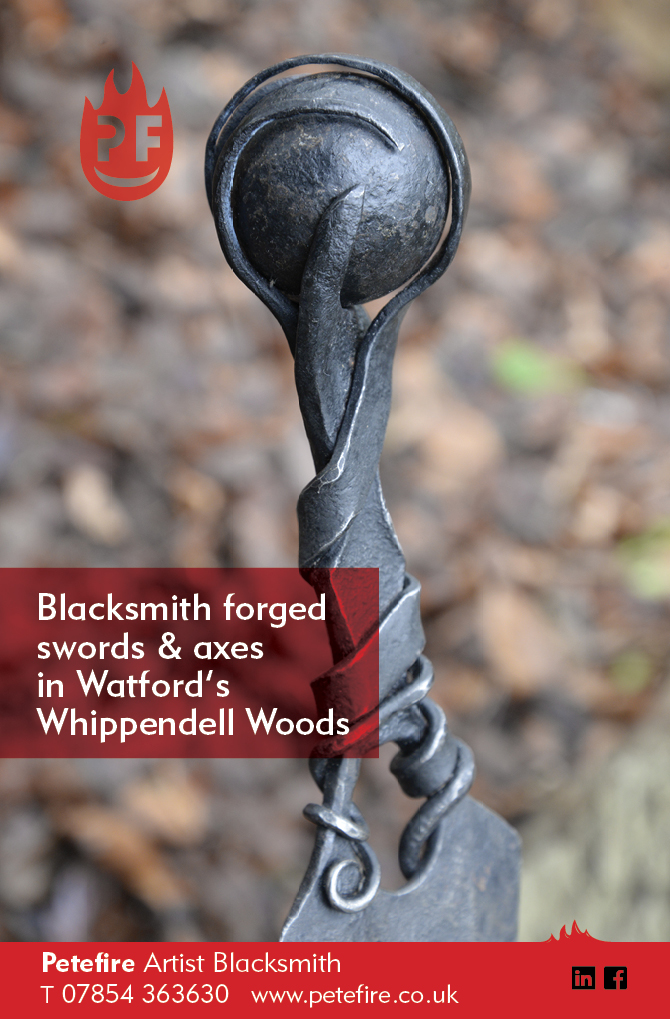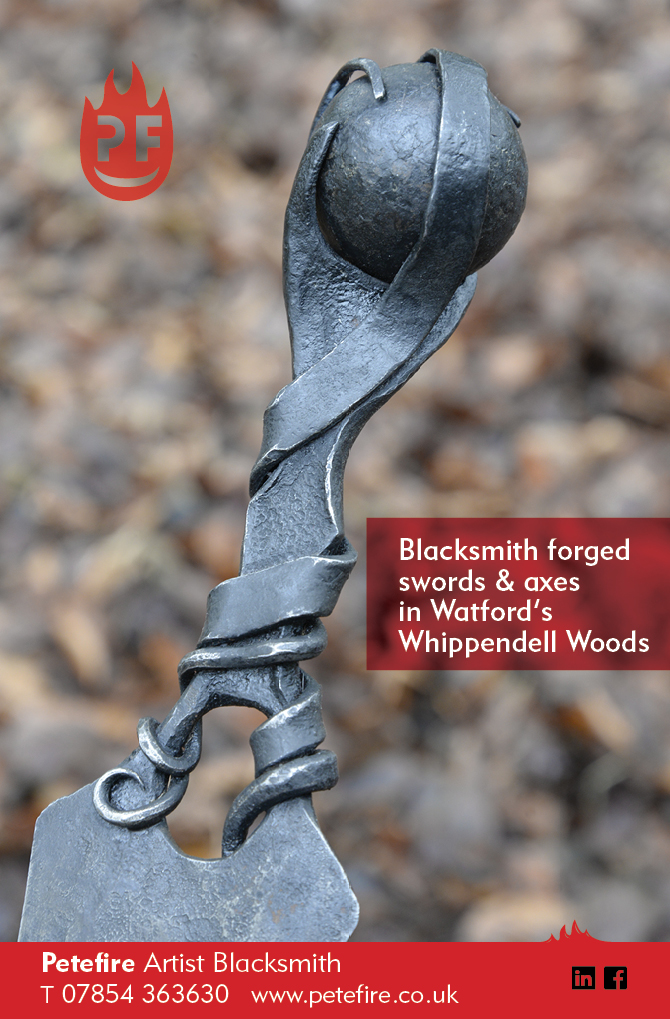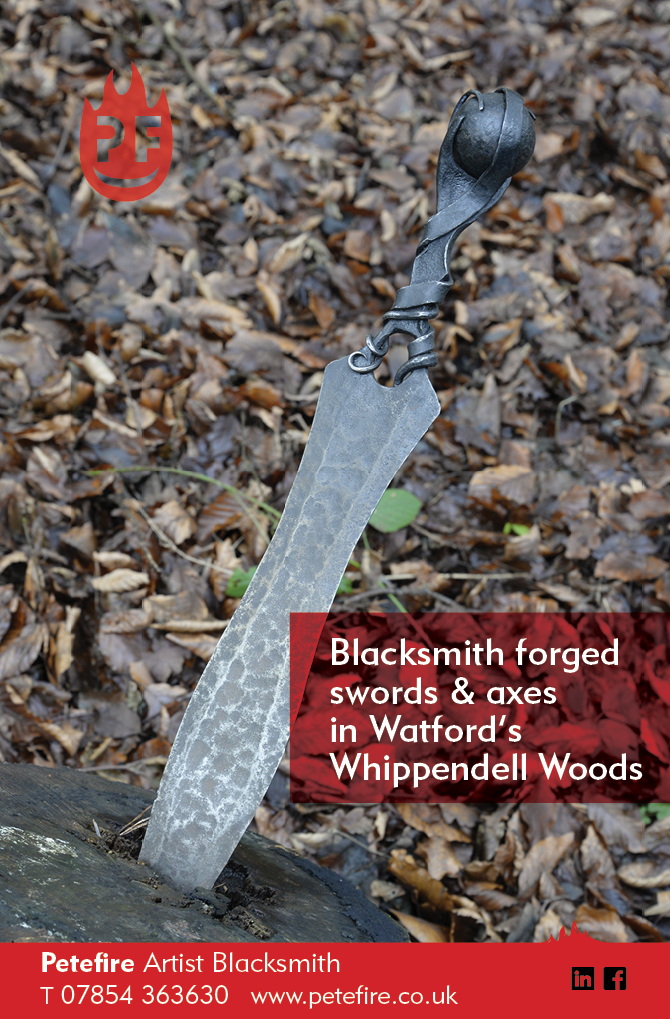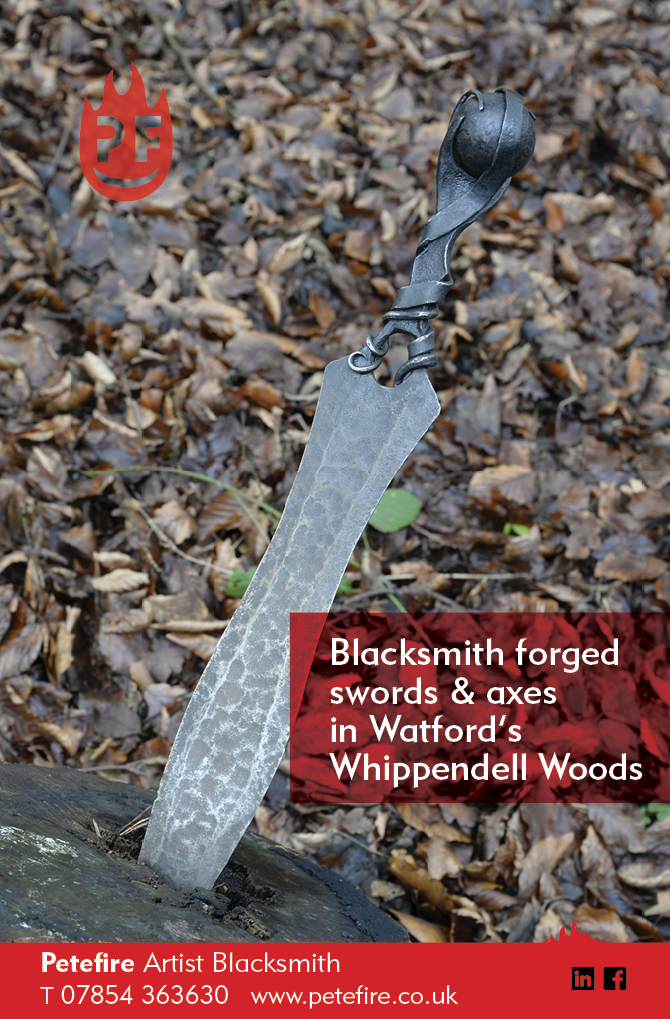 Want to see some blacksmith forging videos – here's my YouTube channel