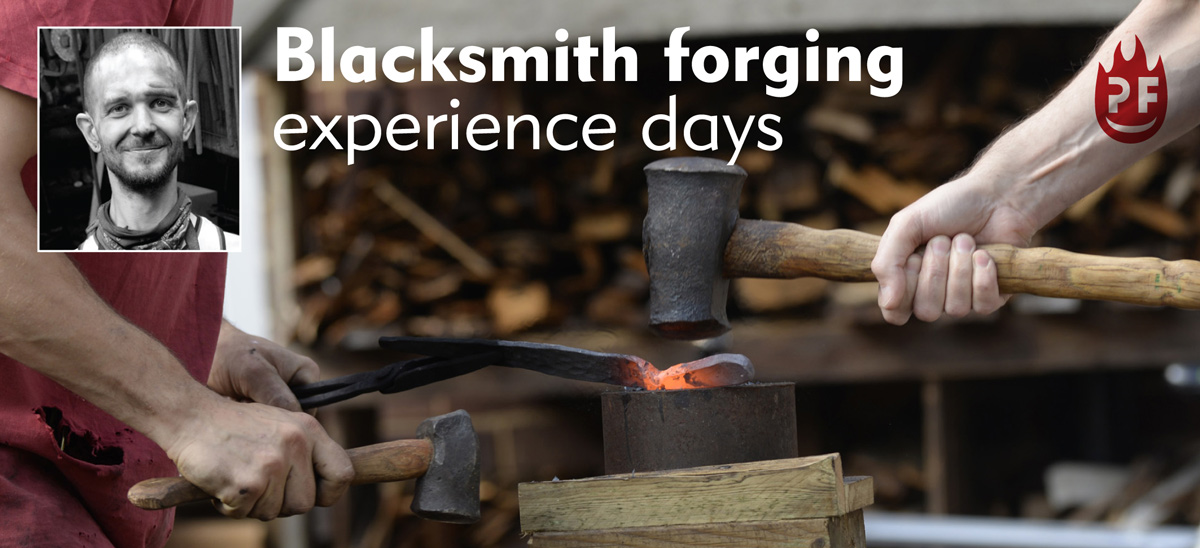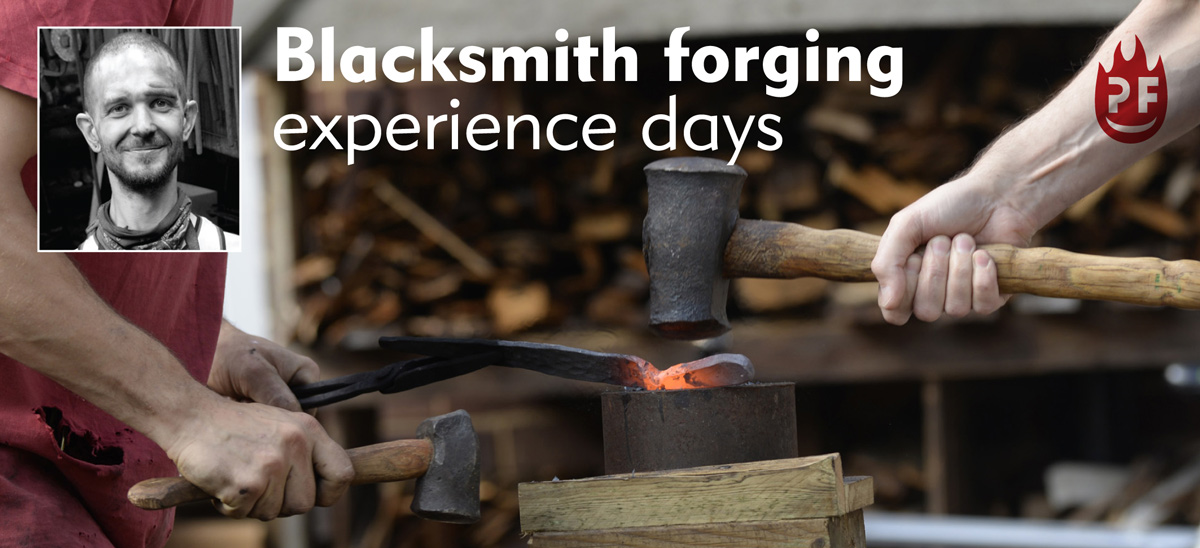 Petefire Blacksmith Forging Experience Day – the sight of glowing hot metal being pulled from a blacksmith's forge is something that many may have seen, have you ever wanted to see what it takes to get metal to that state?
Have you ever wondered what's so different about a blacksmith's hammer? Did you ever want to feel how it feels strike steel? To know that you had a hand in the end result, of something that until then, was only something you'd like to see happen?
If you or anyone you know has always wanted to have a go at blacksmith forging, why not book a time to come along and learn about fire and metal the blacksmith's way!
If you're ready to buy a Petefire Blacksmith Forging Experience Day, please click on one of the links below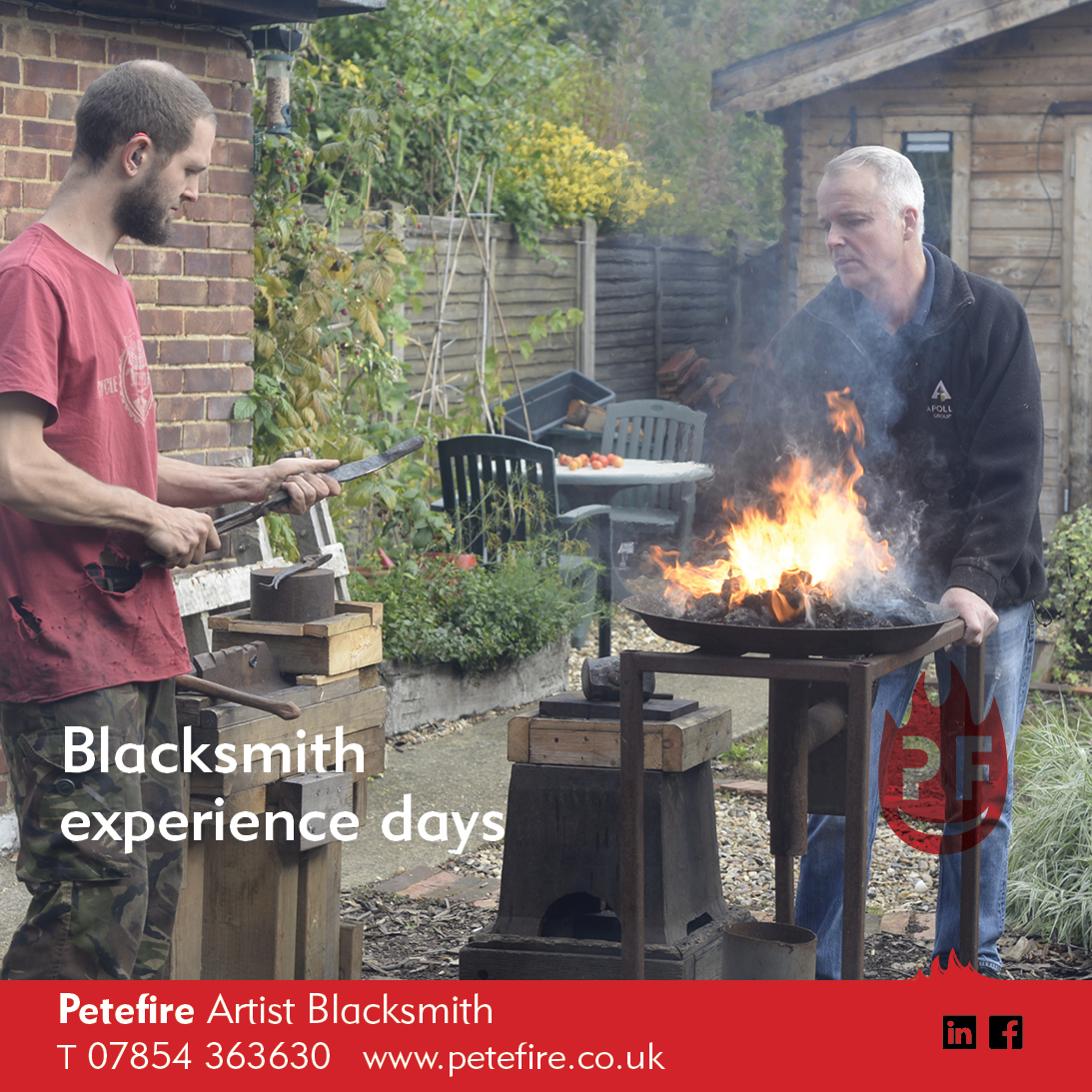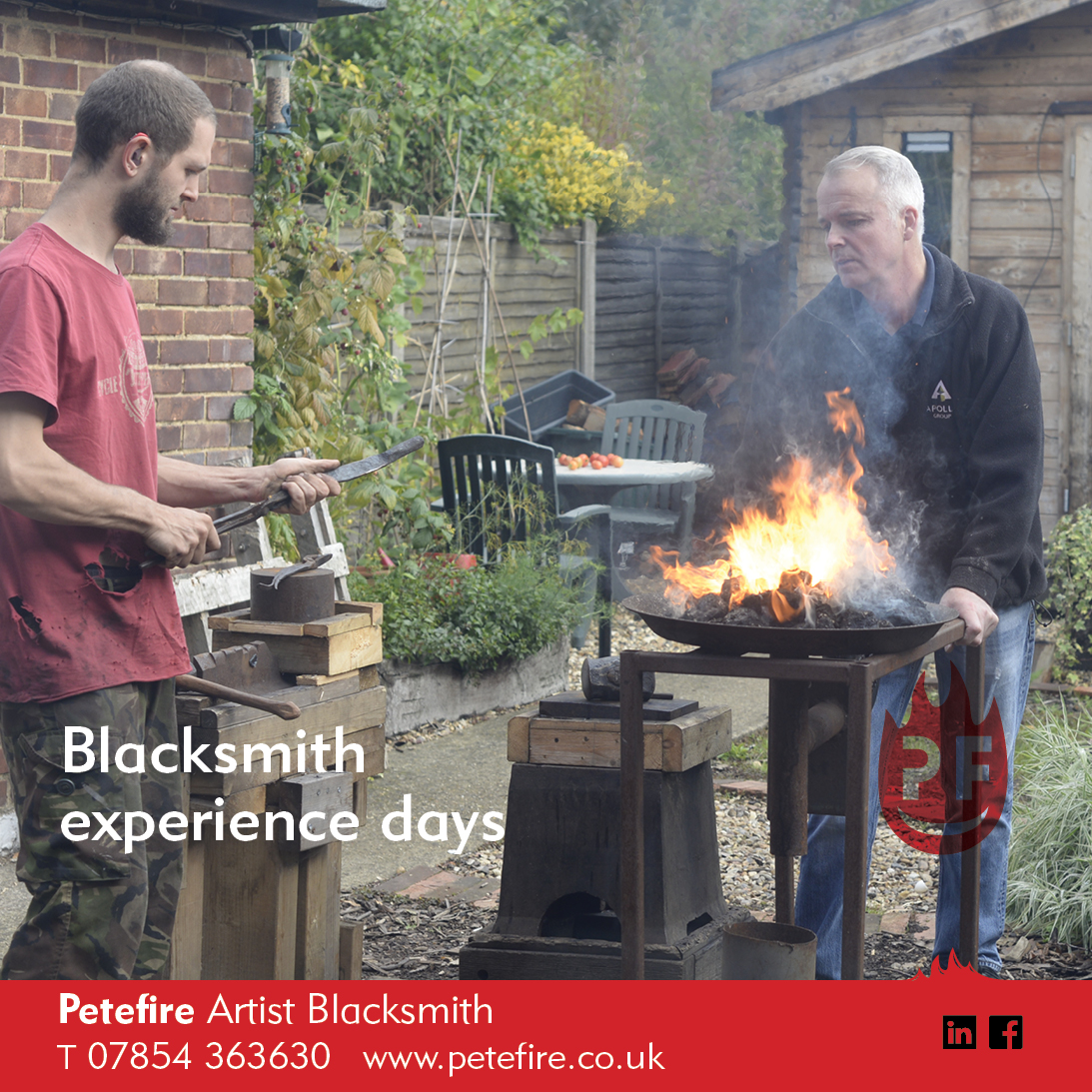 …want to book a Petefire Blacksmith Forging Experience?
We can email a voucher, which you can print
We can pop it in the post
If you're in Watford, Abbots Langley or Kings Langley we can drop it through your letter box
You can collect a voucher from Abbots Langley
Contact us, 01923 350596, 0777 999 1551 or peter@petefire.co.uk
A personal blacksmith experience day where I will teach:
Fire lighting Learning and observing the different solid fuels used for lighting the fire. How to make good use of the fuel to start the fire and getting the fire to a working temperature.
Using fire to get metal hot Once the fire is up to heat we will be observing how the fire is used to get the metal hot and how best to use the fire to achieve the optimum heat.
Learning the application of various tools to help with the forging of material. I will take you through the various tools on the small anvil and explain how we will be using them to make our small knife.


Collaboratively make a small knife using a piece of spring material. We will then proceed to make a small knife, unless we agree upon a similar sized creation.
Heat treatment The knife will then be heat treated.
Finish knife sanding and sharpening are the final stages of making of a completed knife.
Prices
Three hour session £120 Two people £205 Two sessions £205 Three people £275
Week days and weekends
All our Blacksmith Forging Experiences are now indoors at the Petefire Chiswell Green Forge – so we're not affected by the weather!
Location
The Petefire Forge is in Chiswell Green, on the outskirts of St Albans to the west.
Petefire Blacksmith Forge
Hanrox Meadows
Blunts Lane
Chiswell Green
Herts
AL2 3NJ
Book your Blacksmith Forging Experience Day
If you'd like more information please email me on peter@petefire.co.uk
If you'd like to book for 2 people (£205), or for 2 dates (£205) please contact me on:
• 01923 350596
• Peter 07854 363630
• John 0777 999 1551