Have you got a metalwork or blacksmithing project or commission that you've been pondering – for a short period of time, or something that's at the back of your mind for ages?
I may be the blacksmith that you've been looking for. I take on large or small blacksmithing commissions and see each project as a collaboration between me, the client and the possibilities of what can be achieved on the forge.
Here is some work that I've been commissioned to do: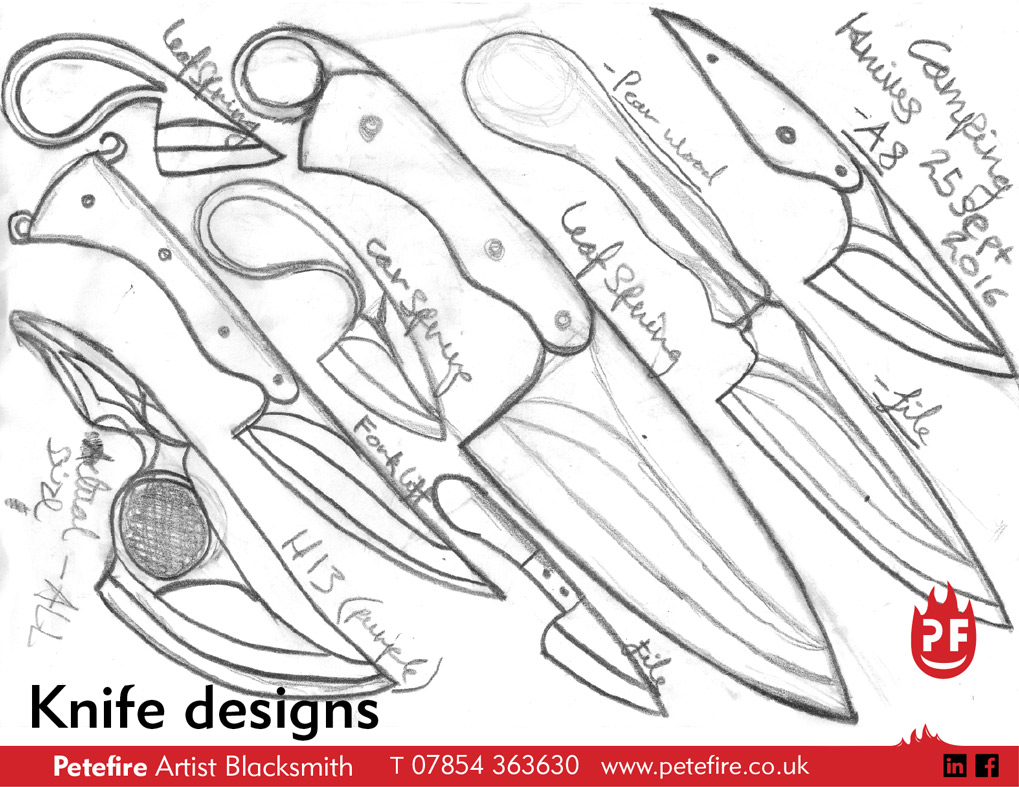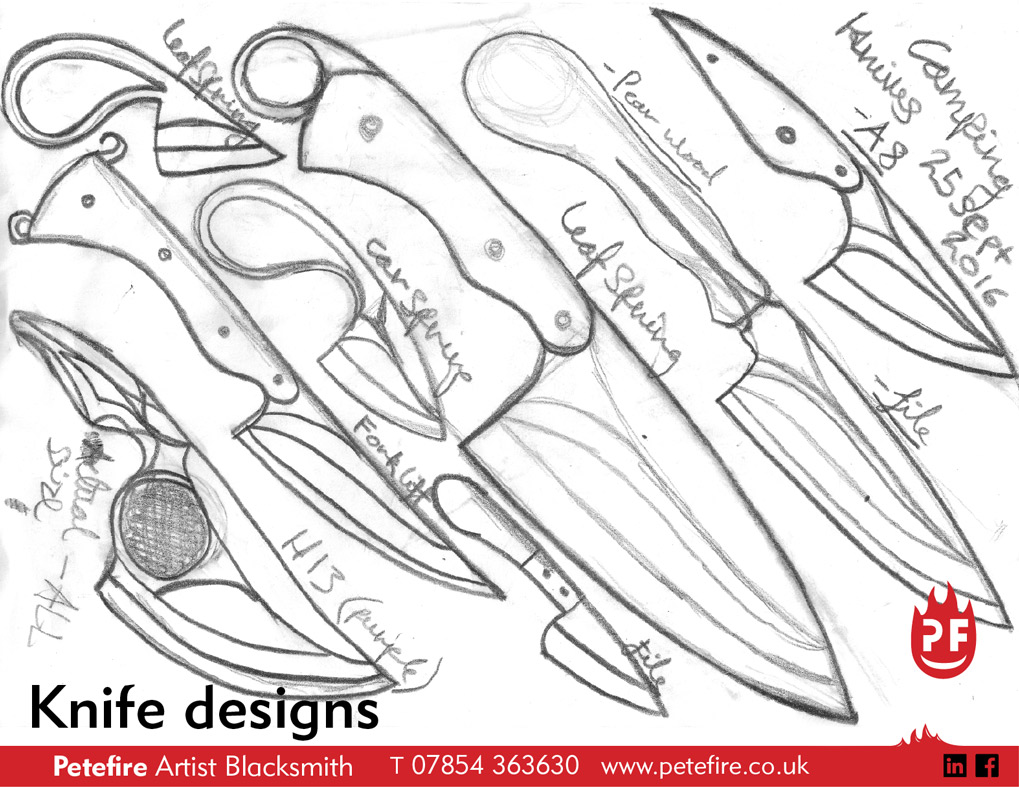 You can see a couple of my commissions in this section of the website, one for a blacksmith forged sculpture (The Lady), and a sign for Orhan Tailoring orhanlondontailoring.com, a tailor on Pitfield Street in the Old Street area of the City of London.
If you're ready to talk about your artist blacksmithed work, whether it's a sculpture, a shop or house sign, a companion fireside set, a gate, railings, a kitchen knife or something else – big or small, you can contact me on 01923 350596, 07854 363630 or peter@petefire.co.uk
Here are some knife designs – contact me if you like the look of one of these, or if you've got an idea that you'd like me to develop, here's a link to my kitchen knives page.
You can see photos find out more about the Dane Knife here, commissioned for a Danish client in Brighton.