I'm Peter Williamson, a Herts based artist blacksmith, the for is called Petefire, and the forge is in Chiswell Green, St Albans, Herts, England.
My uncle Robert Googs Williamson (here's his Twitter account) made and edited a video showing how three of my kitchen knives perform in the kitchen – chopping up a pumpkin for homemade soup with hand forged kitchen knives and cleaver.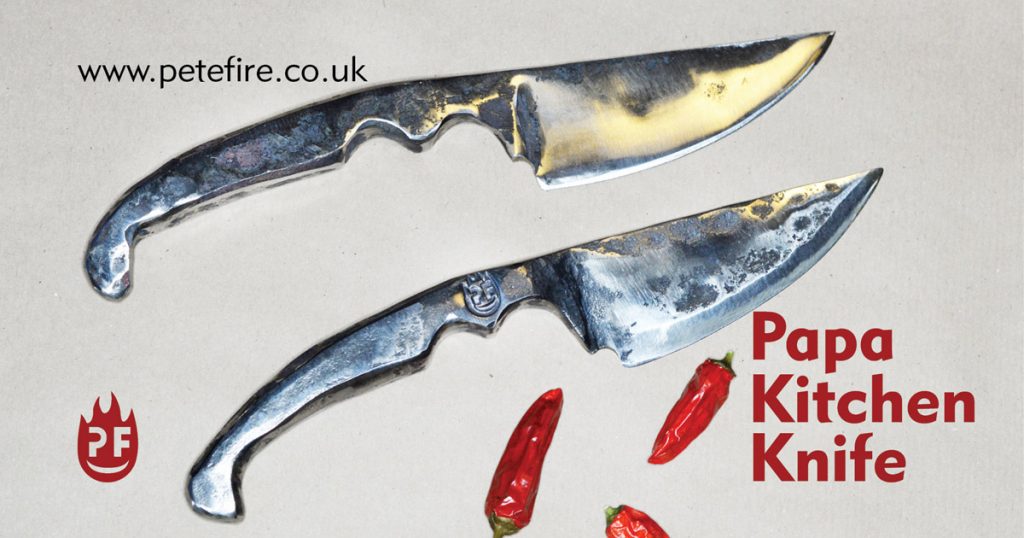 Here's another Petefire hand forged kitchen knife – you can buy the Papa Kitchen Knife here.