Description
The Papa hand forged Kitchen Knife has been popular with kitchen queens and kings over the last few years.
It is designed to be nice to hold for someone with a smaller or larger hand, and it can be adjusted slightly during forging if the buyer would like a bigger handle.
If you appreciate kitchen knives, you might be interested in this article about kitchen knives from BBC Radio 4's Food Programme.  'Sheila Dillon takes a look at that most coveted of kitchen tools: the knife. She talks to chef Henry Harris about his passion for knives.'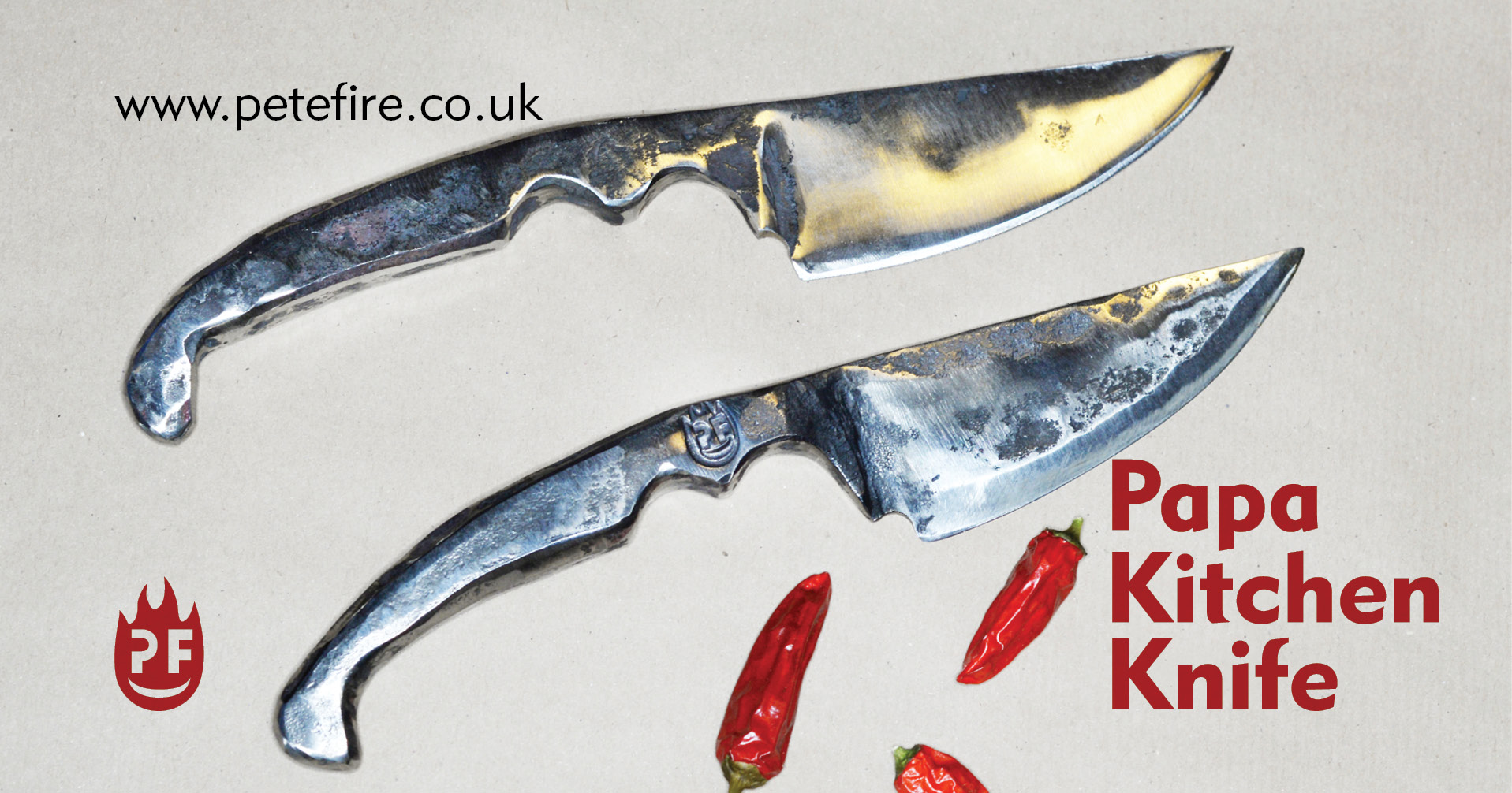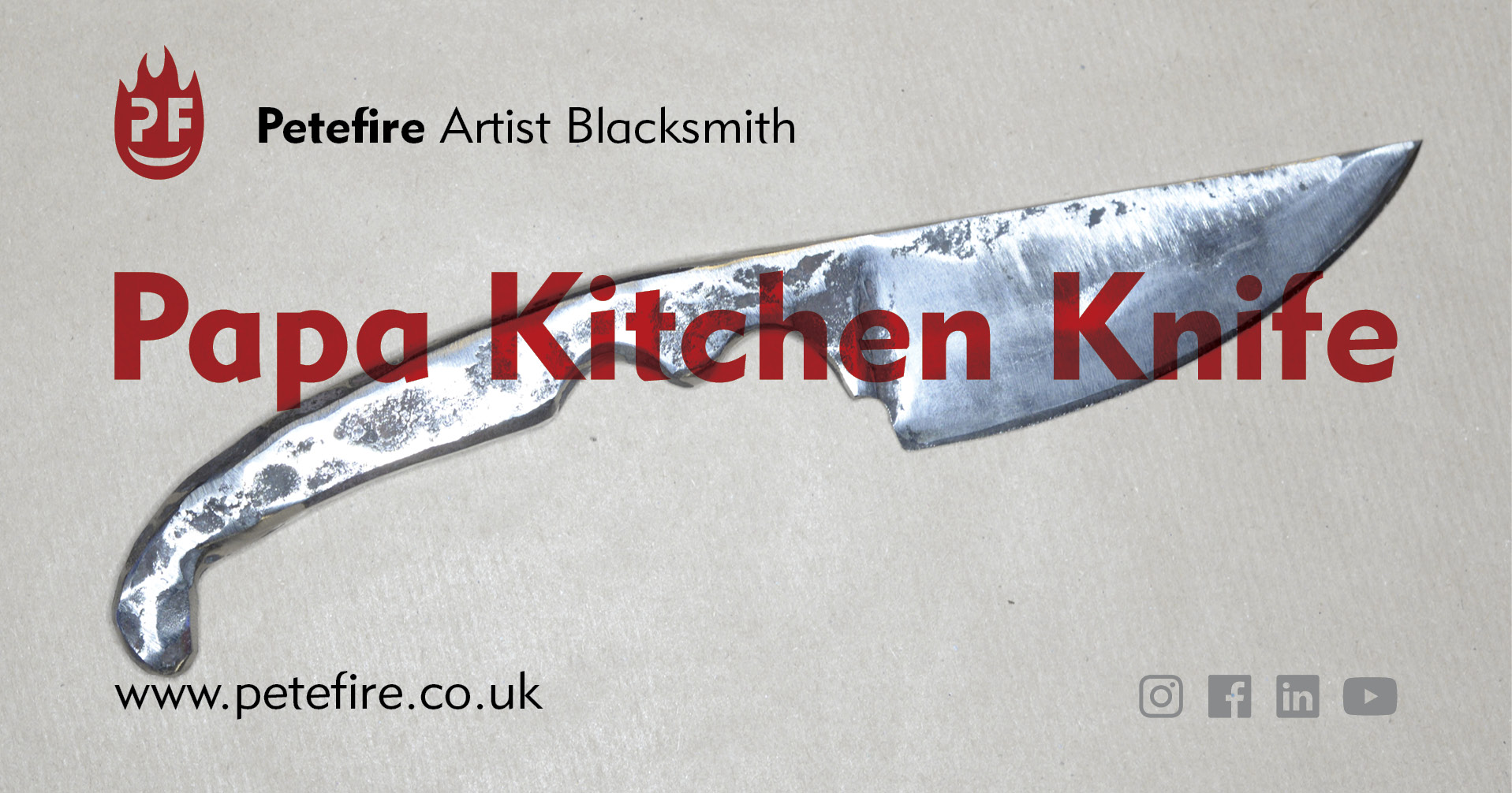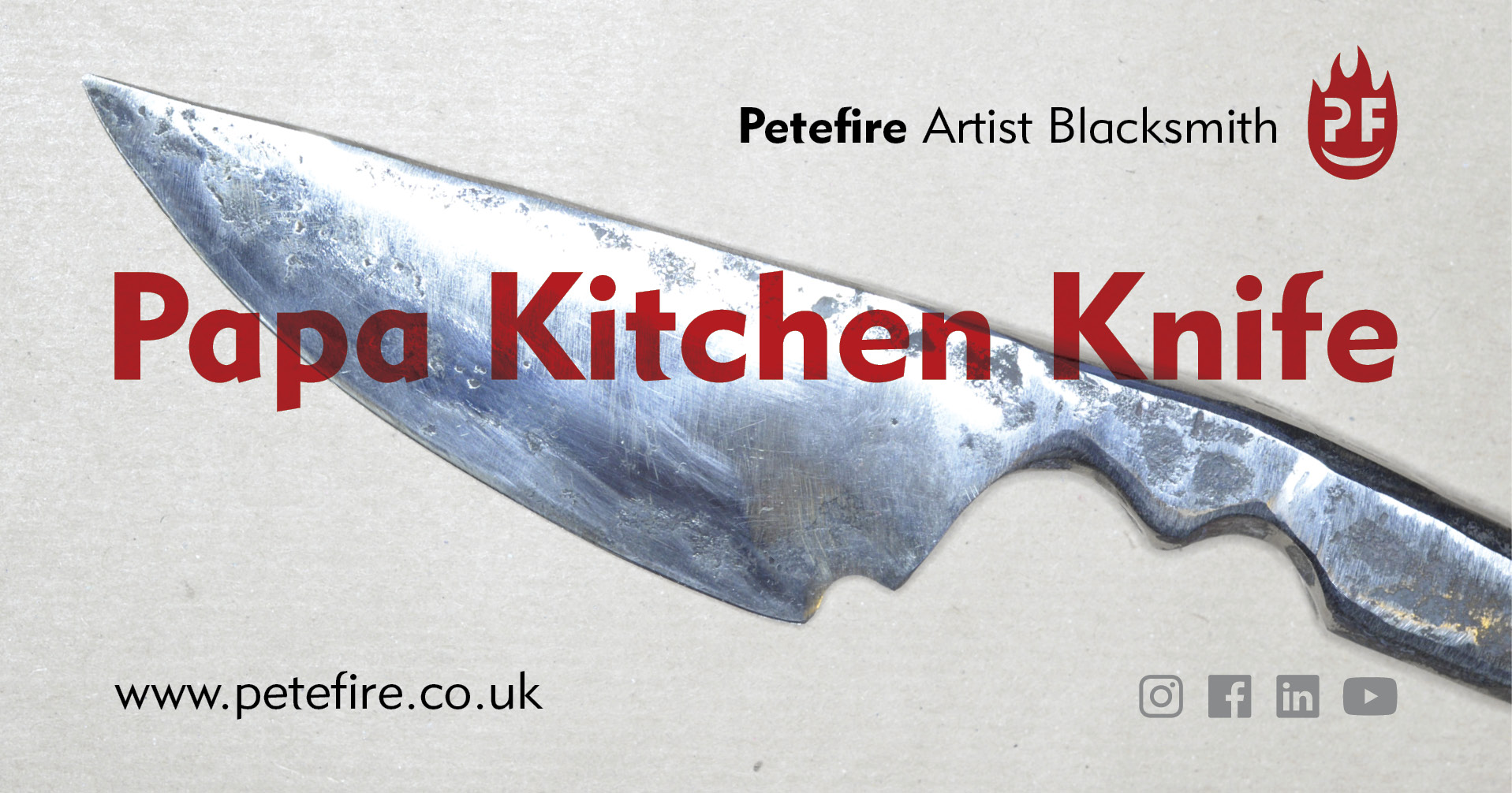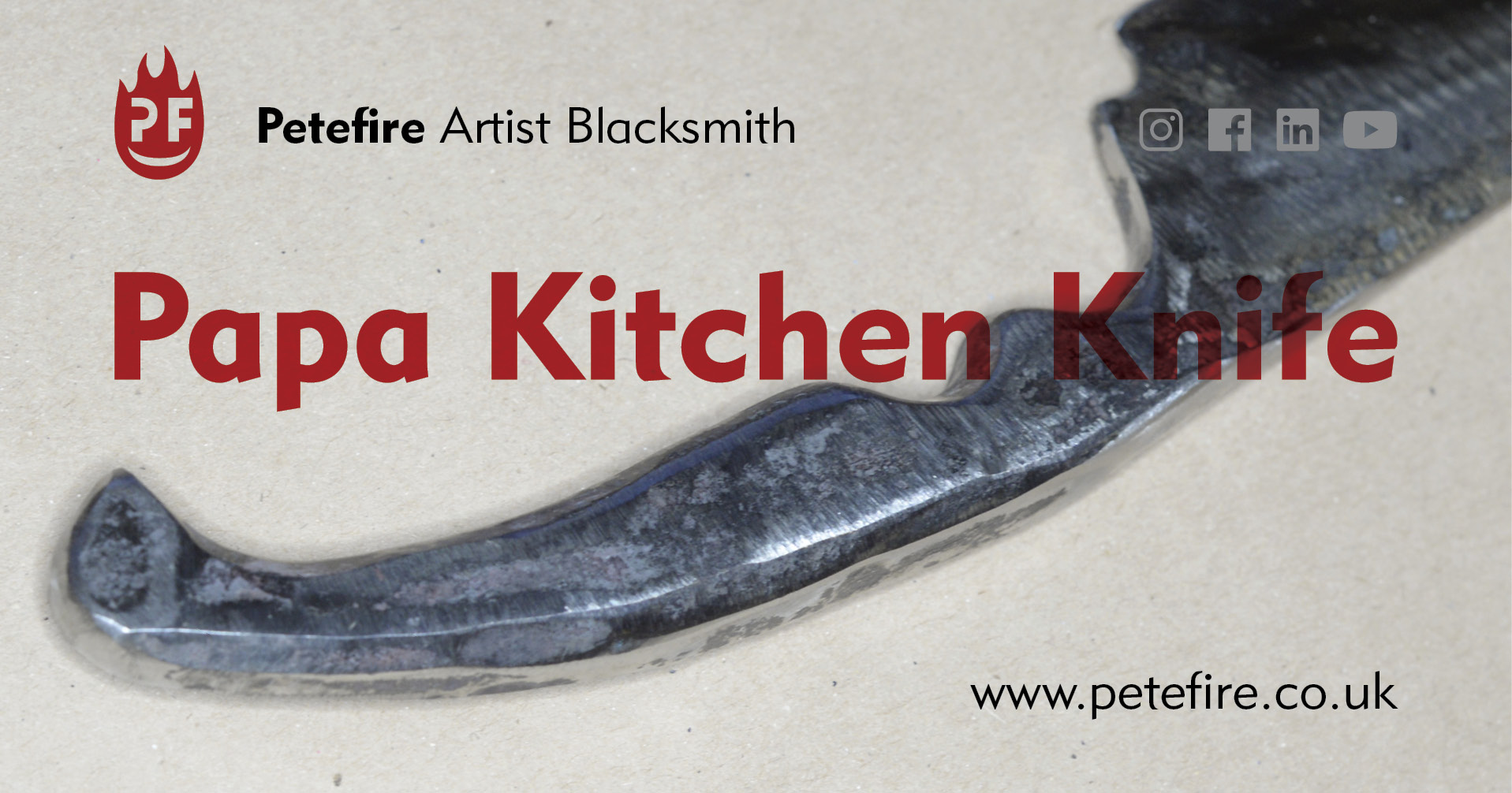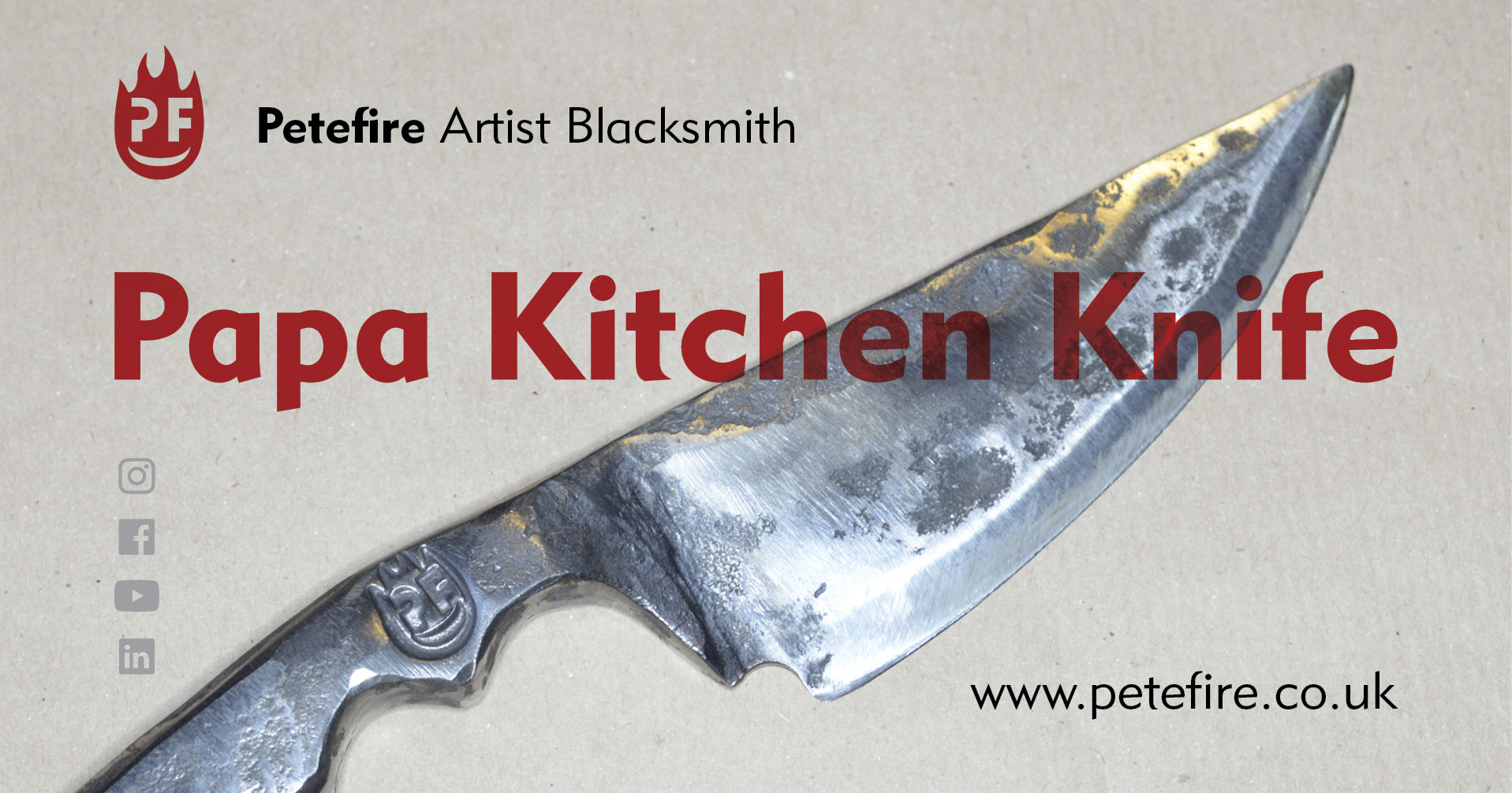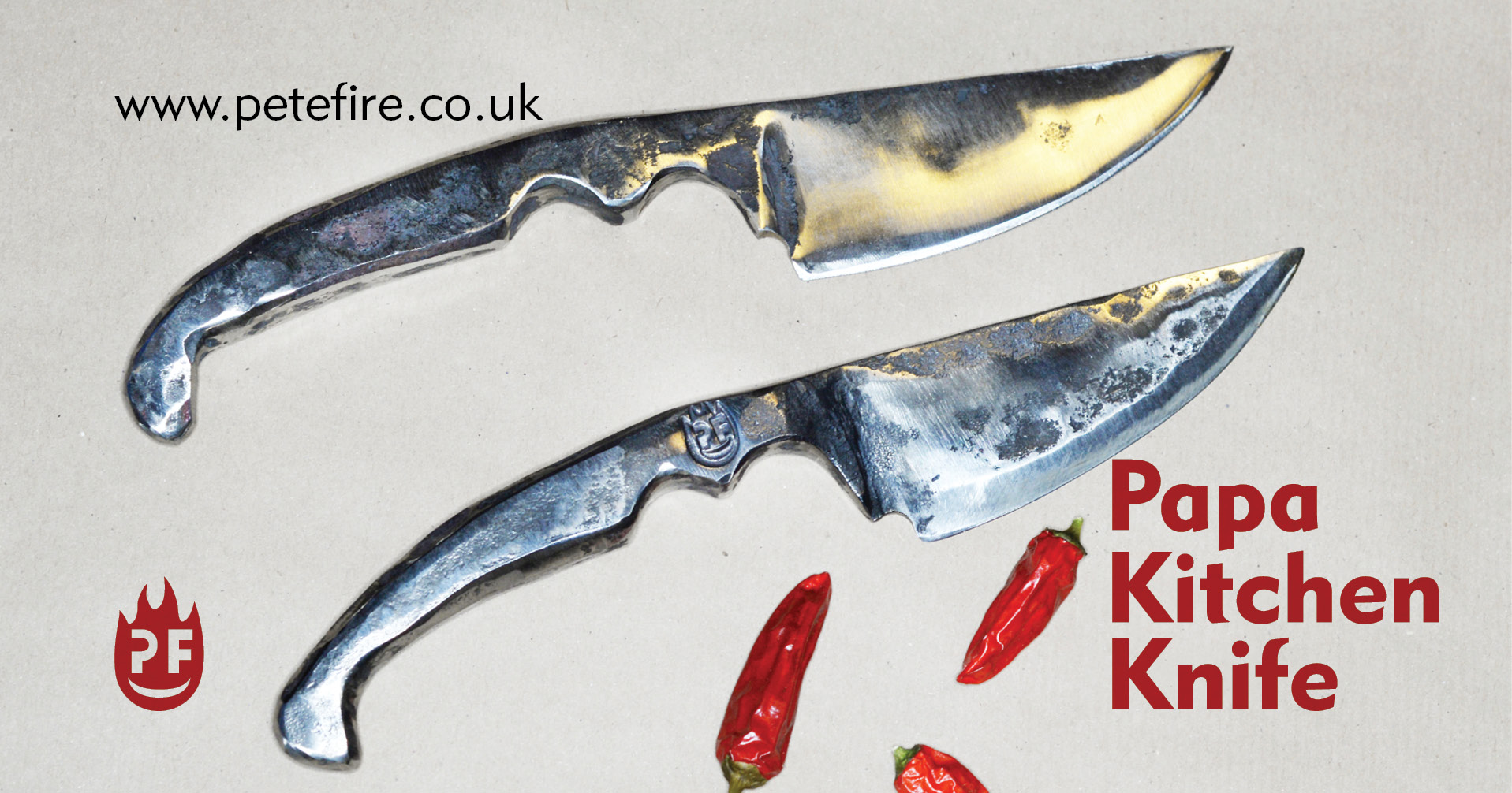 Here's the story of the development and design of the hand forge kitchen knife (Papa Kitchen Knife).