Is there a wood burning stove, or an open fire in your home that could be enhanced with a blacksmith forged companion set?
This was commissioned by a client in the Hemel Hempstead, Herts area. A five piece set, including a stand, a poker (more poker designs here), a fire shovel, tongs and a brush. I discussed the design with them, I then developed the design and did drawings – this is the outcome.
If you'd like one – similar to this, or incorporating your ideas and things that you like, please get in touch. This companion set has four items, you may want more or less – I can design one to fit with your ideas and your home. It could be plain or ornate, every blacksmith forged object is unique.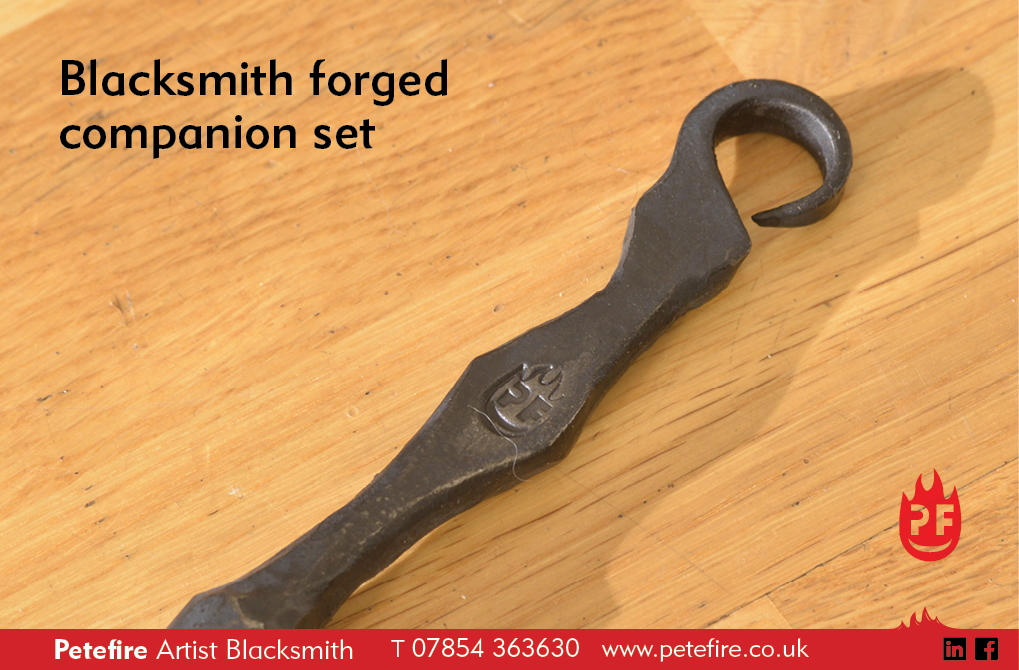 Handle detail from brush, same as poker and fire shovel
Brush, with natural bristles and a wooden head
Hook detail from companion set stand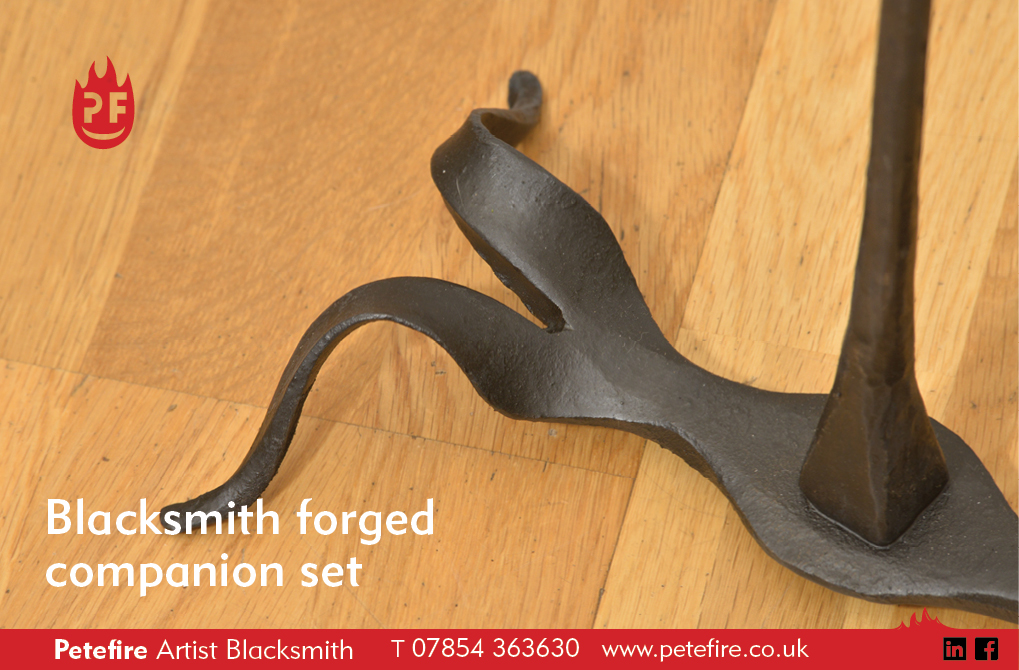 Detail from stand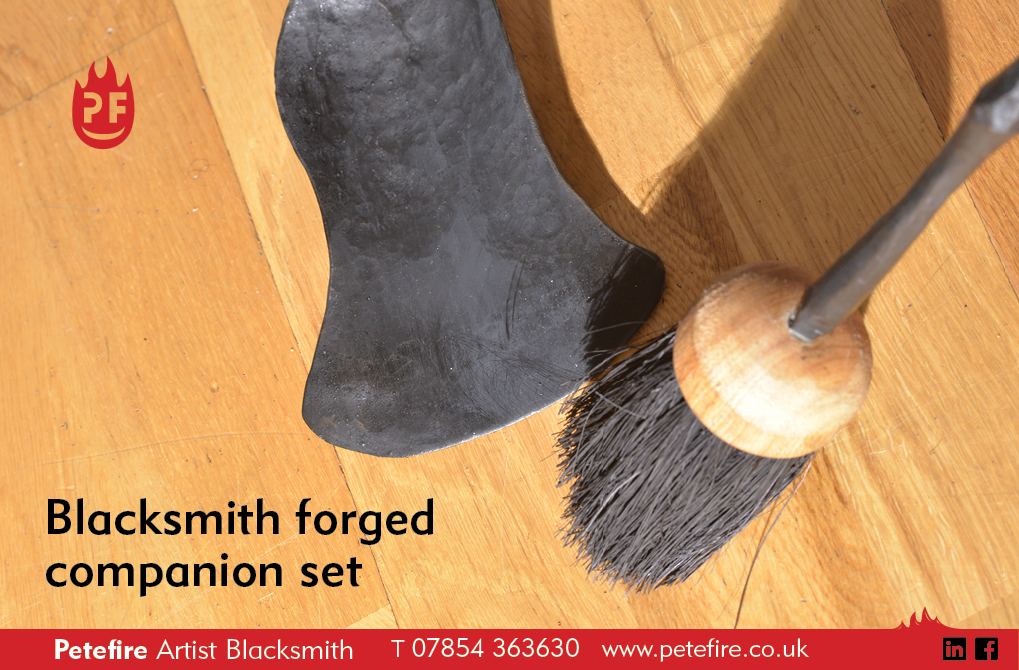 Fire shovel and brush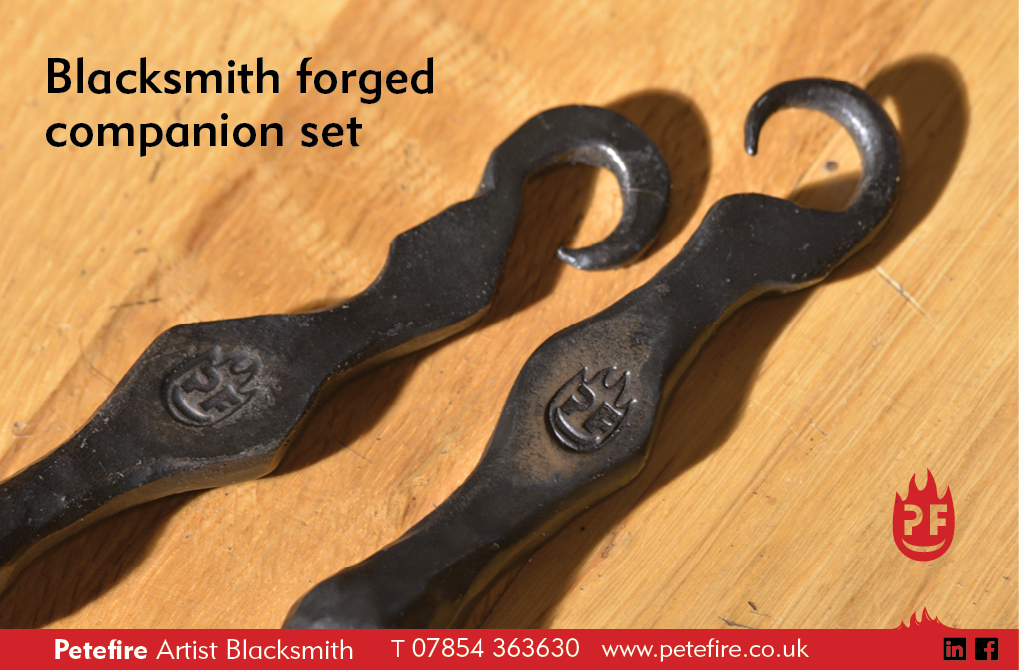 Petefire logo brand on poker and brush handle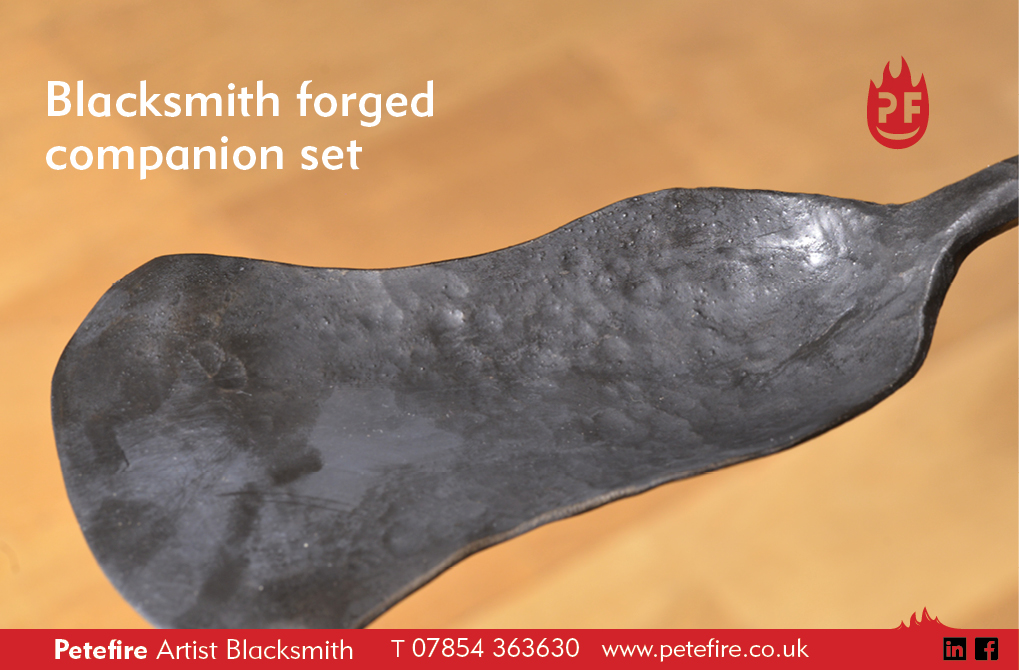 Fire shovel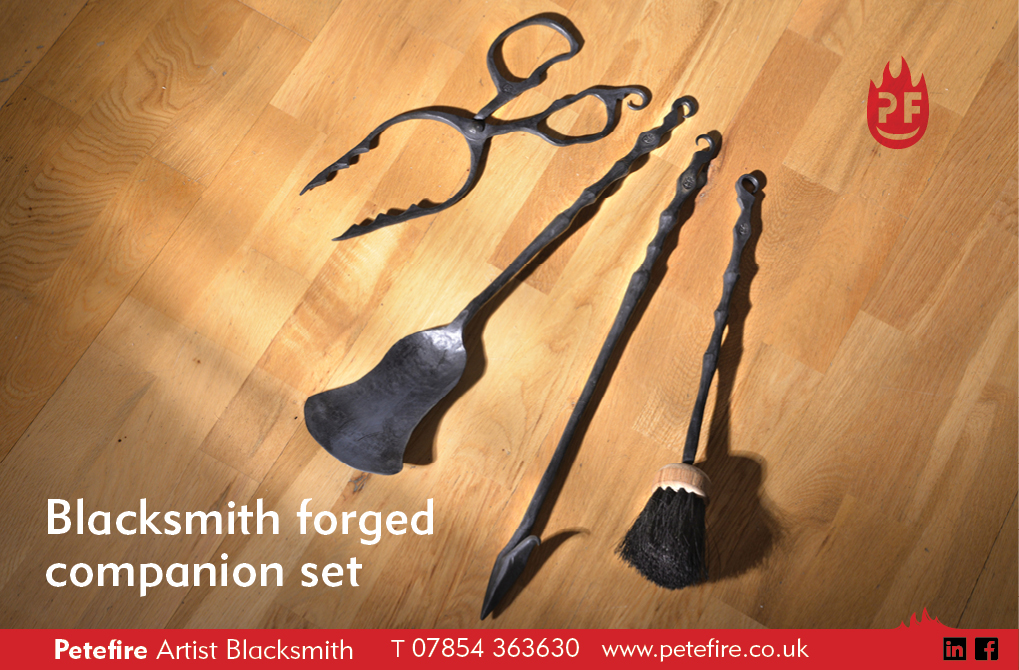 Tongs, fire shovel, poker and brush
Thank you for taking a look – if you'd like to meet up, or have questions (I've got a questions / faq page too) about your blacksmith forged companion set – or another project please contact me and we can arrange something.