Have you been looking for a forging experience for a family member, who's a bit obsessed with Forged in Fire?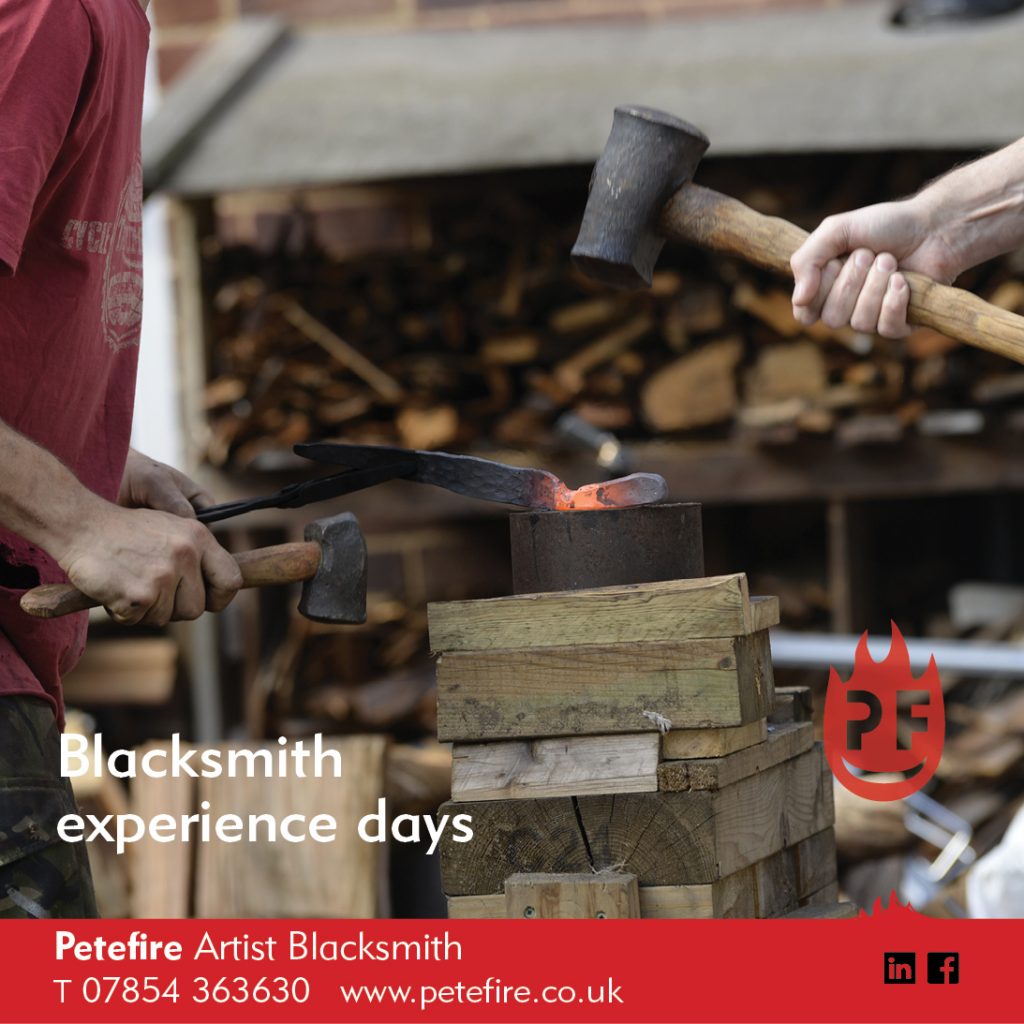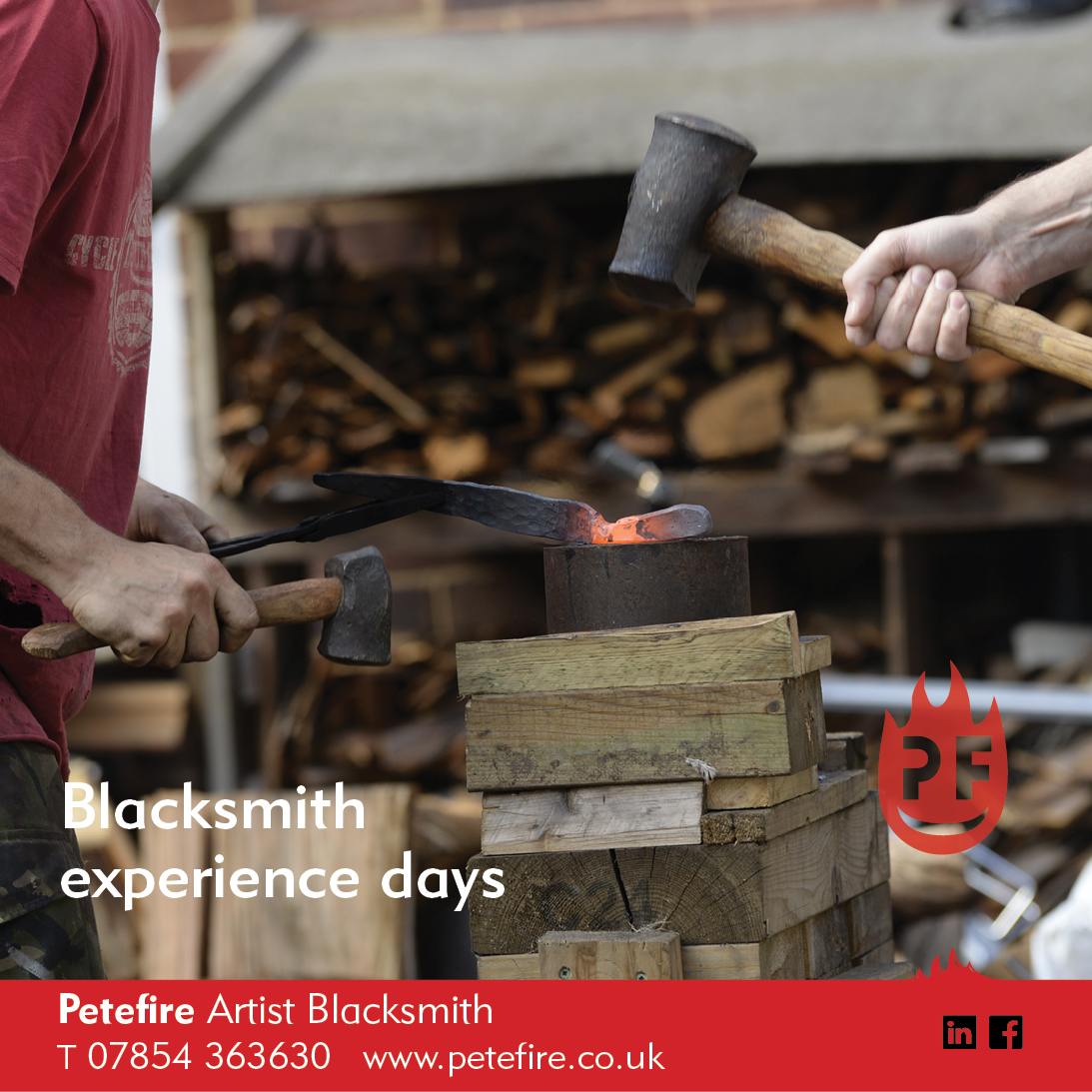 If your family member is a Forged in Fire UK fan, the Petefire Blacksmith Forging Experiences could make a great gift for a family member. They happen in Abbots Langley, next to the Harry Potter Studio, where the films were shot and the Harry Potter experiences happen.
Ready to surprise someone special?
Get your Blacksmith Forging Experience voucher here.
We have experiences for one person, two people and three people. We're also happy to hear from you if you would like to bring a group along.
Blacksmith forging Experience prices are:
You could be very popular with a Forged in Fire UK fan, if you buy a Blacksmith Forging Experience for a family member or friend.
1 person £120
2 people £205
3 people £275