Clients have asked me to forge lots of different items – here are a few of them.
I'm always keen to hear from people about the items that they'd like a blacksmith to make. I don't shy away from a challenge!
You can contact me on 01923 350596, 07854 363630 or peter@petefire.co.uk if there's something that you'd like to discuss.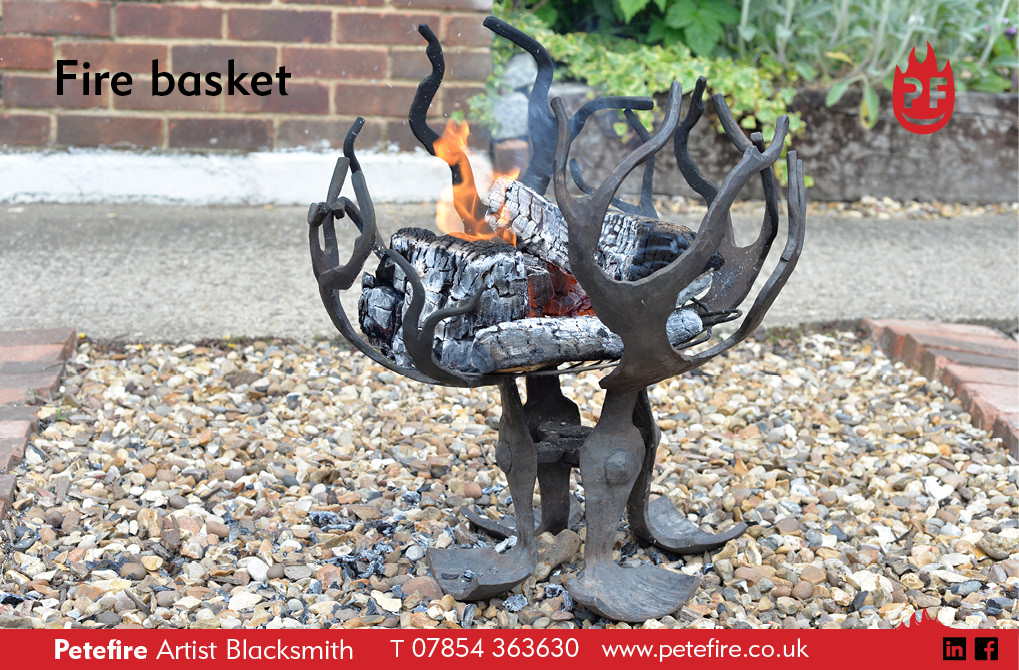 Blacksmith forged fire basket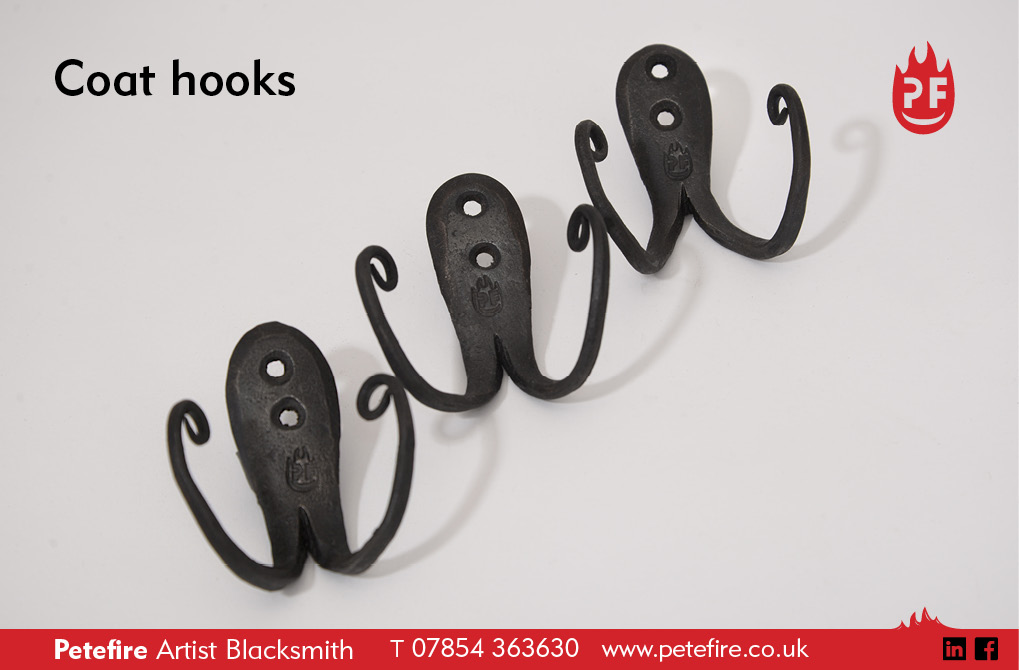 Coat hooks, blacksmith forged for a client in Shetland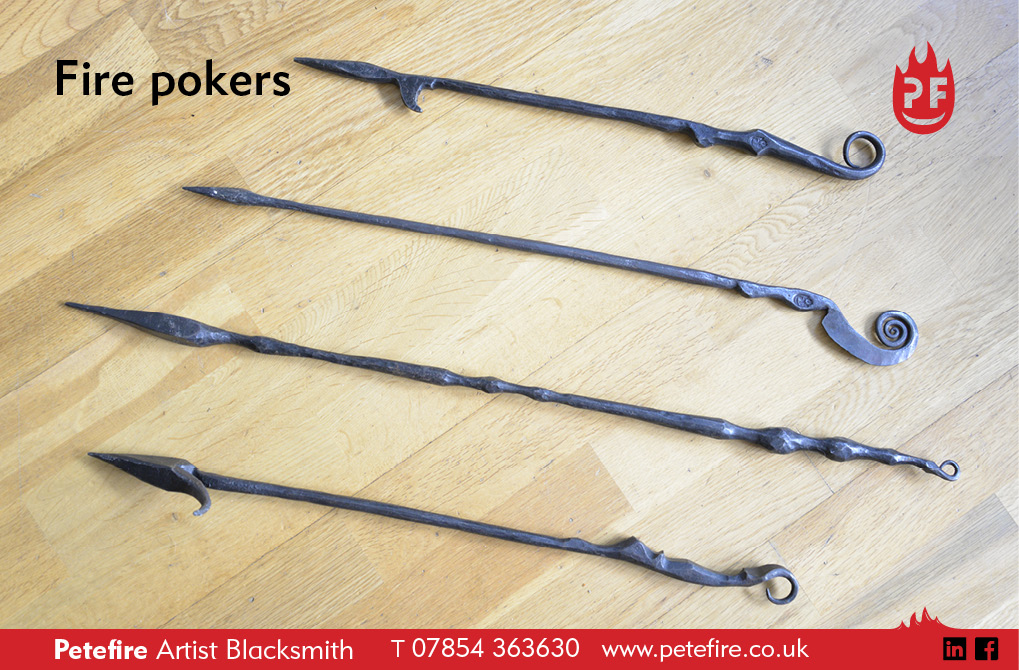 A variety of fire pokers – most blacksmiths are asked to make fire pokers and they are getting more popular as people continue to install wood burning stoves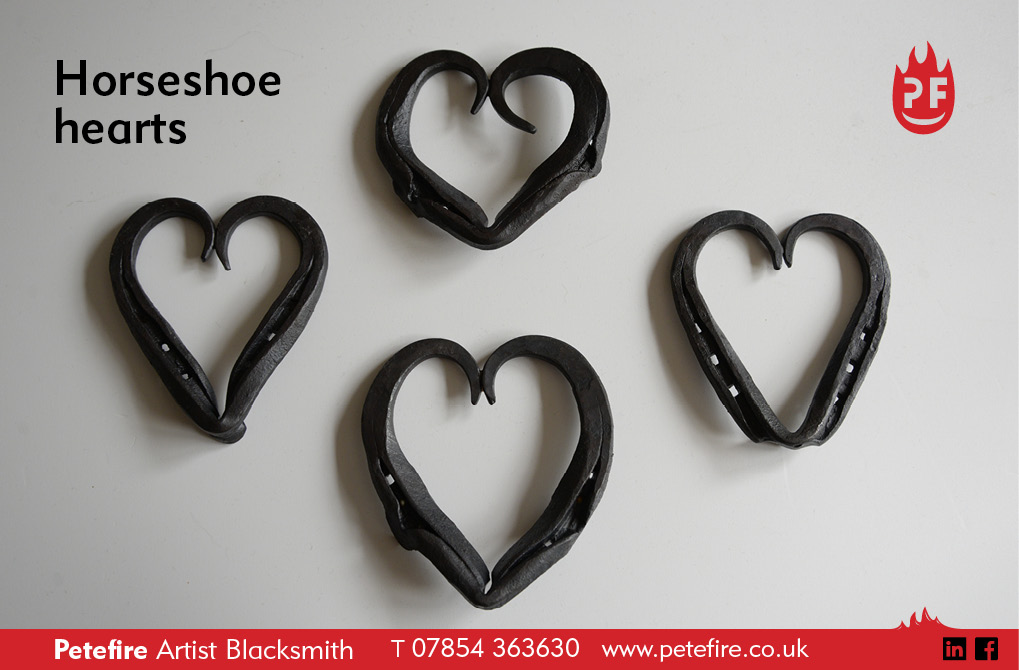 Horseshoe hearts fashioned from horseshoes that were originally made for a favourite pony