We've got every date in August & September available
Click here to book your Blacksmith Forging Experience.
Looking for a forging experience in England?
We're in St Albans, Herts and have had people booking our forging days from as far away as Kent and Barnsley in Yorkshire.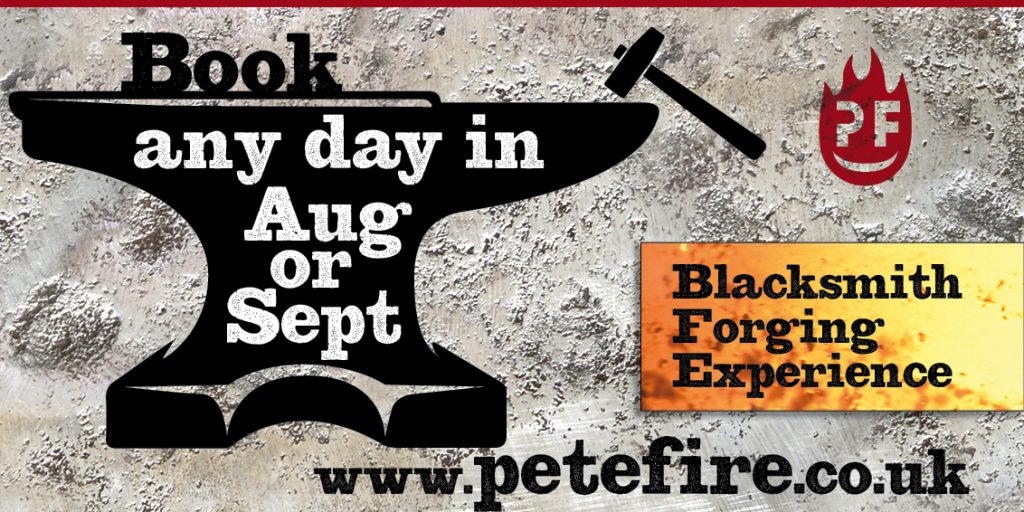 Not sure what date to choose?
You can also buy a voucher here, if you want to arrange Forging Experience date later.
Buying a Forging Experience for 2 people, click here.
You can also buy an experience for more than 2 people too – please contact 01923 350596 or peter@petefire.co.uk.