Photos from one of my Blacksmith Experience Days
Lester and I made a kitchen knife, which he later added a wooden handle to, we had two really good days of forging.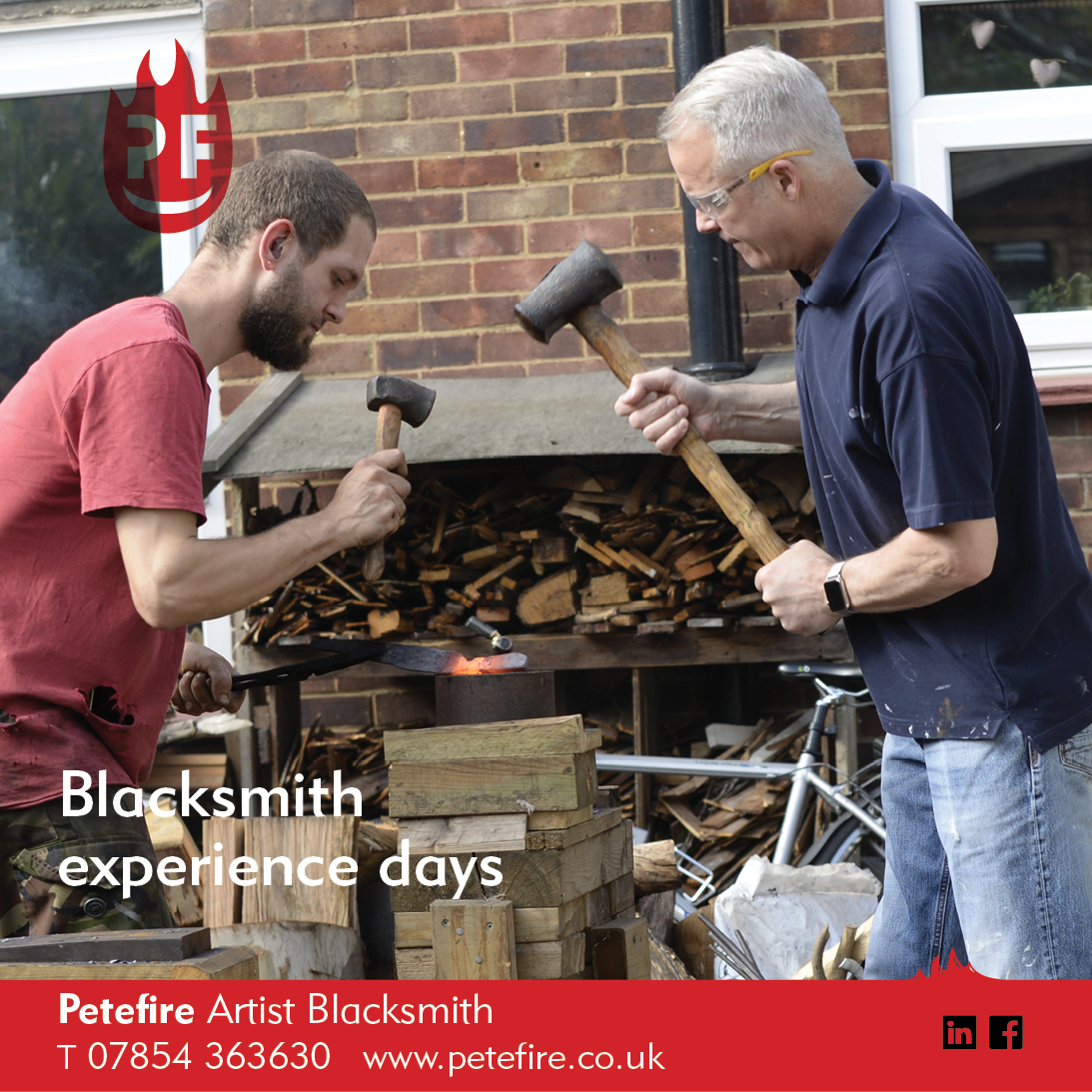 Here is Lester and me making a kitchen knife over a two day session.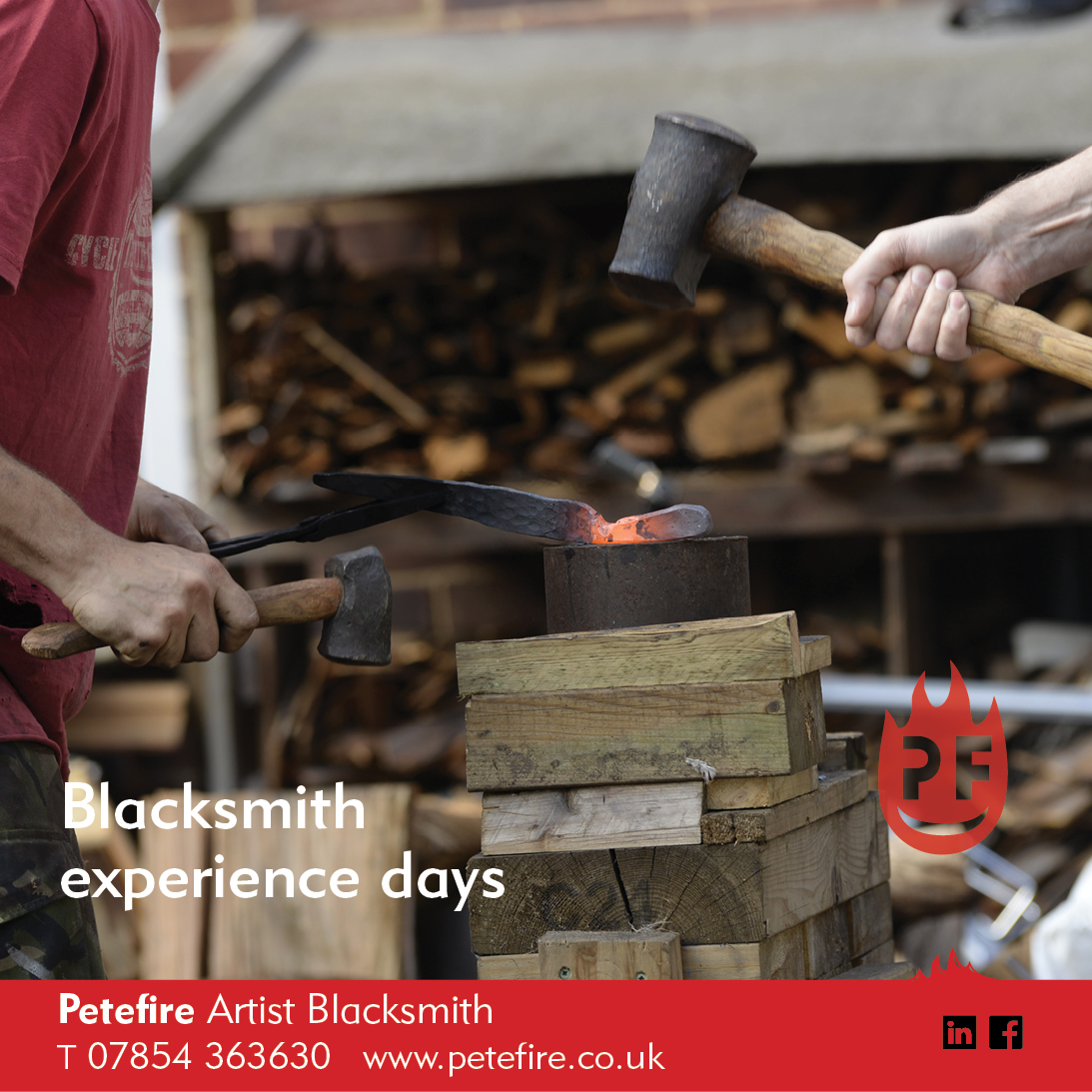 In this picture we are Smith and Striking the handle portion of his knife using a small Dog head hammer and large Sledge hammer I forged with a large round face on one side and a compressed oval face on the other.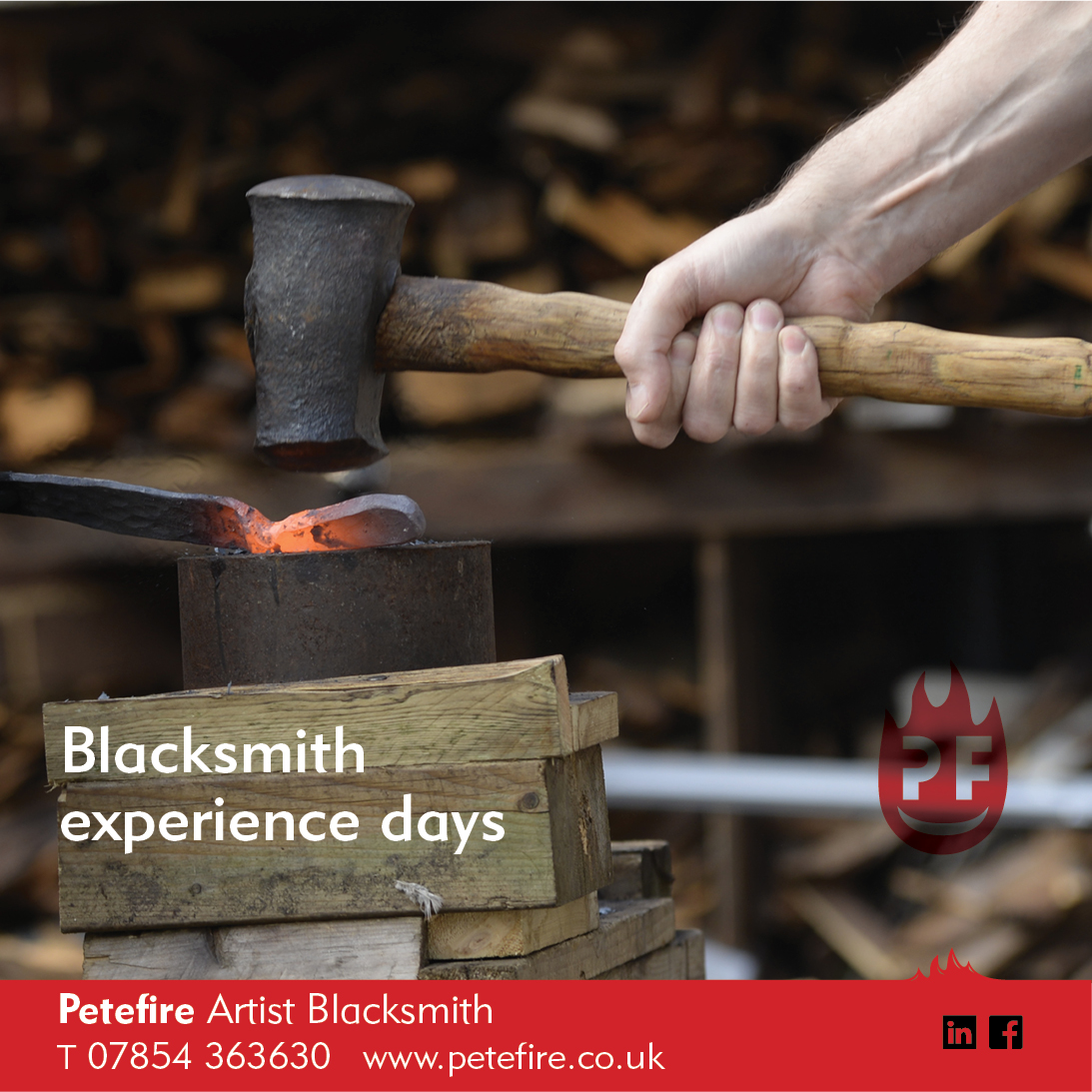 The ovular face of the teaching hammer means that the kind of force it generates squeezes the metal in a more refined direction than the round face which spreads in all directions.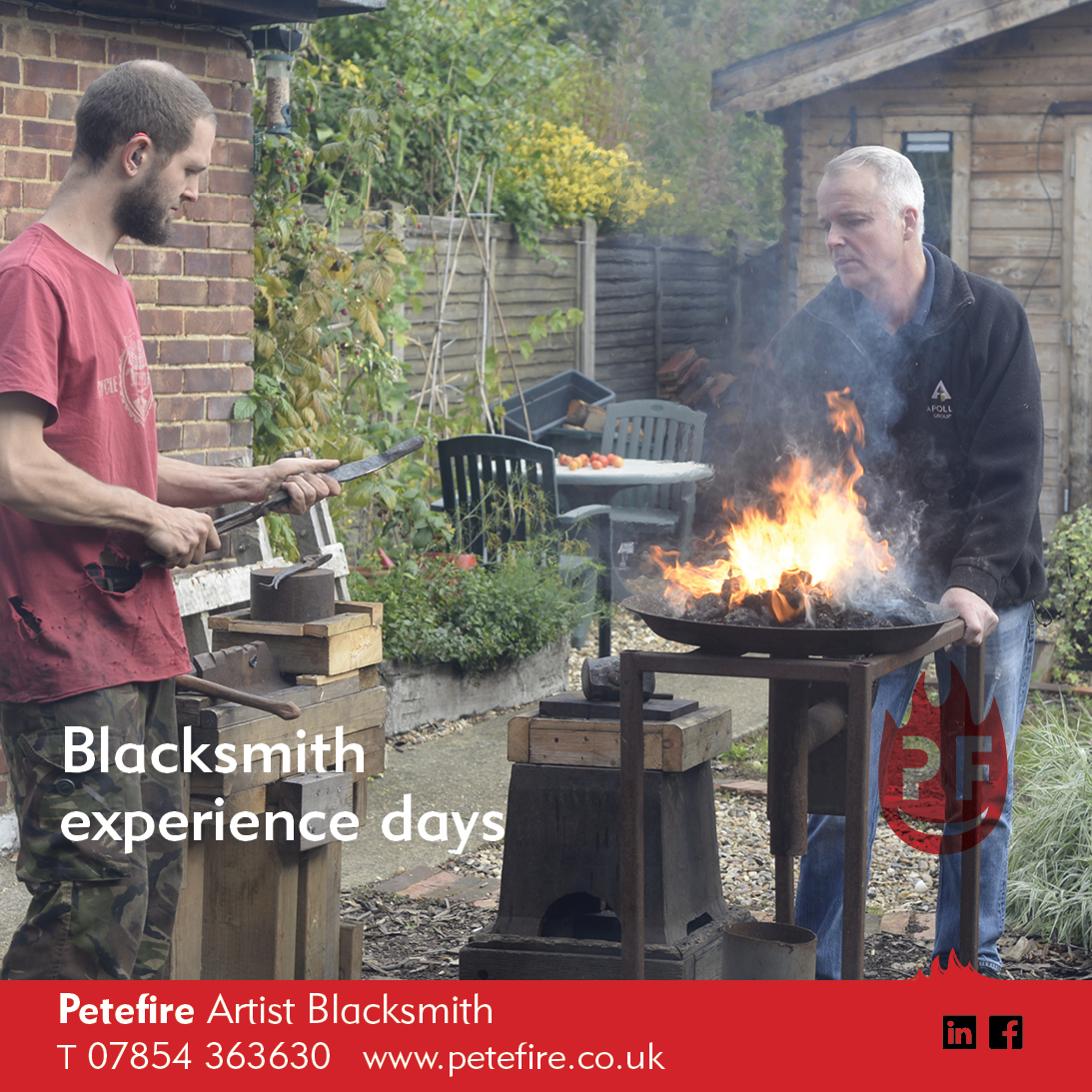 You can also visit our Facebook page – we're pretty good at responding to messages there.